FAQ's – 3,2,1 Spritz Me To Venice!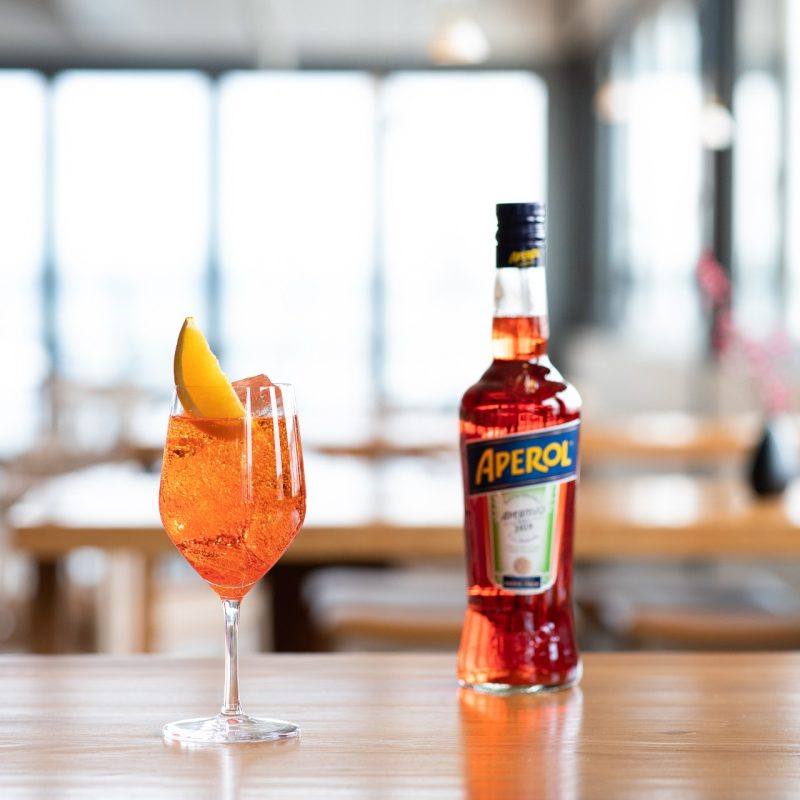 A. MAKING THE PERFECT SPRITZ FAQs
+ MEASUREMENTS & SEQUENCE OF INGREDIENTS
The drink should follow the recommended 3:2:1 recipe:
Large wine glass filled with ice
90mls of Prosecco
60ml of Aperol
30mls of soda
Gently stir and garnish with an orange wedge or slice
The following: 90ml of Prosecco, 60ml of Aperol, and 30ml of soda, need to be communicated as mandatory requirements verbally and/or in written form (captions or on-screen).
For example: "This is how I make the perfect Aperol spritz: 90ml of Prosecco, 60ml of Aperol, and 30ml of Soda."
+ PROSECCO OR OTHER WINE
Prosecco needs to be mentioned verbally and/or in written form in the caption.
+ OTHER GLASSWARE
Only glassware is permitted, no paper, plastic, or ceramic. It needs to be a large wine glass (superior in size to 350ml).
+ OTHER GARNISHES
A fresh segment (slice or wedge) of orange is the only garnish required.
+ STRAWS
Allowed but strongly not recommended.
B. POSTING FAQs
+ CAN I POST ON FACEBOOK OR TIKTOK?
NO – Instagram only.
+ CAN I POST MULTIPLE TIMES?
YES, but you can only be granted 1 entry in the draw for the first valid video entry. Full name, mobile, and Instagram handle will be matched to guarantee only one entry per physical person.
+ DO I NEED TO FEATURE MYSELF IN THE VIDEO?
It is recommended but not mandatory, as long as the drink and recipe meet all the perfect serve criteria. We encourage you to present yourself with your personality for a more authentic video.
+ CAN I USE SOMEONE ELSE'S APEROL RECIPE VIDEO OR MY SUBMISSION FROM LAST YEAR?
NO, it must be your original video, recorded after the competition's start date, 2nd Oct 2023.
C. ENTERING AND WINNING FAQs
+ CAN I ENTER IF I AM NOT A BARTENDER?
To be eligible to enter, a person needs to be holding a valid RSA and, at the time of the submission of the video, the person needs to be working (this includes full-time, part-time, casual employment) for an establishment with a liquor license in Australia (on-premise bar, restaurant, pub, hotel, etc.). This criterion extends to employees of catering companies who serve alcohol and mixed drinks.
+ WHAT IF I HAVE AN RSA AND I WORK IN AN ON-PREMISE LICENSED ESTABLISHMENT BUT I AM NOT A FULL-TIME BARTENDER?
We encourage all food and beverage hospitality professionals to enter. Although we address the competition to "bartenders", we'd love to see waiters, sommeliers, restaurant managers, glassies, bar backs, and even kitchen staff enter this competition.
+ YOUR ENTRY IS NOT APPLICABLE IF:
You do not currently live and work in Australia and in an Australian licensed venue at the time of posting the video. The winners need to be living in AU at the time of the draw and at the time of the prize. If you are not 25 and older (due to ABAC laws).
+ I AM AUSTRALIAN, I HAVE AN RSA, I AM A BARTENDER BY TRADE BUT I AM CURRENTLY NOT EMPLOYED.
If an employment premise cannot be nominated and moreover confirmed at the point of the draw, the entry will be deemed ineligible.
D. SOCIAL
+ WHAT ARE THE MANDATORIES WHEN UPLOADING MY VIDEO TO QUALIFY?
For your video to qualify, you must follow these 4 instructions below:
1. Invite @campariacademy_au as a collaborator.
2. Tag @aperolspritzau.
3. In the caption, add the hashtag #321Spritzmetovenice.
4. The recipe (90ml of Prosecco, 60ml of Aperol, and 30ml of soda) needs to be communicated verbally and/or in written form (caption or on-screen).
+ HOW DO YOU ADD 'CLOSED CAPTION' TO MY VIDEO WHEN I'M SPEAKING TO THE CAMERA?
Once you have uploaded your video to Instagram to edit, select the 'caption' sticker.
+ WHAT IS THE CORRECT HASHTAG AND WHERE DOES IT GO?
The hashtag is #321Spritzmetovenice and it must be placed in the caption, not as a comment.
+ HOW DO YOU INVITE @CAMPARIACADEMY_AU TO COLLABORATE?
To invite @Campariacademy_au, in Tag People, instead of 'Add tag', select 'Invite Collaborators'. Here, you can search for @Campariacademy_au. If you cannot select @Campariacademy_au, there is an issue with the music you have selected. See below.
+ CAN I USE ANY MUSIC?
Due to Instagram business account music licensing restrictions, to invite @campariacademy_au as a collaborator, we suggest only selecting music under the 'Original Audio' section, these include your own Original Audio or those uploaded by other Instagram users.
+ WHAT ARE SOME BEST PRACTICES FOR POSTING A REEL?
When uploading your reel, select a cover image, add 3 topics to help categorize your reel (e.g., Recipe, Alcoholic beverages, and Cocktails), and add our location. Make sure you have followed the previously mentioned mandatory steps.