Bisquit: A Staple for Cognac Aficionados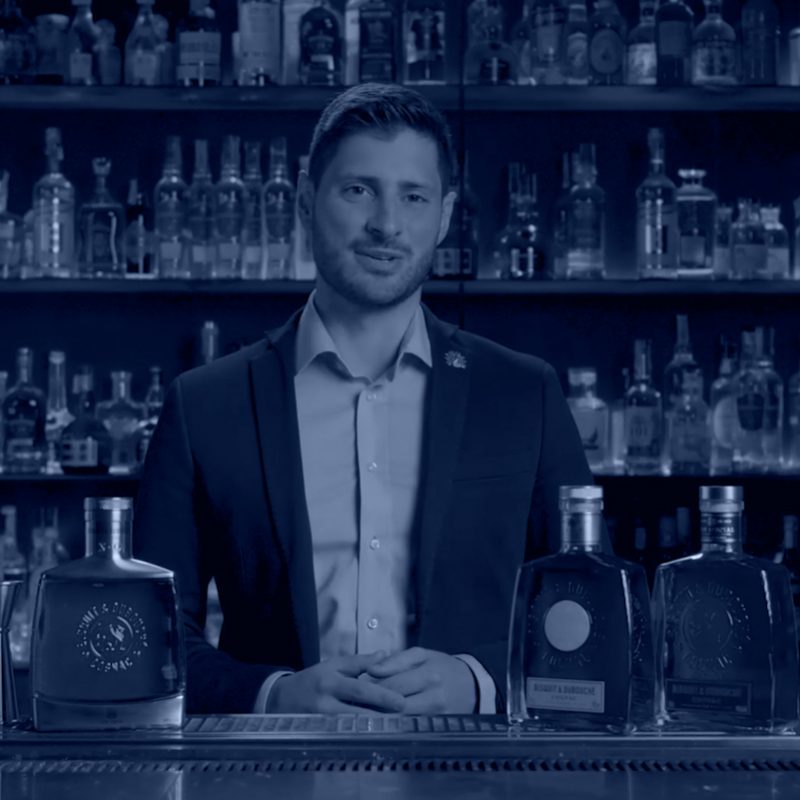 Bisquit – History and Product
In the mid eighteen hundreds – Cognac house Bisquit & Dubouché was born – founded on a shared love of quality Cognac. The globetrotting spirit of Bisquit & Dubouché empowered its founders to export the eau-de-vie around the world The mythical nature of this Cognac is symbolised by the legendary figure of the griffin – proudly displayed on its bottles from the very beginning. Bisquit & Dubouché has a unique production process – and is distilled longer than other Cognacs – in the quest for extra aromas such as pear, grapes, rose, and lychee. This delicate process requires the tasting of the eau-de-vie at regular intervals – with distillers pinpointing the ideal time to cut the distillation – trusting their nose, palate, and instinct. Complex, aromatic, timeless – and synonymous with unflinching quality – Bisquit & Dubouché Cognac continues to be loved and enjoyed around the world.
Bisquit – VSOP
Originally launched in 1952 – Bisquit & Dubouché V.S.O.P. represents the innovative spirit of the signature Cognac brand. Its ageing process occurs in French oak barrels and carefully follows a complex act of blending: a perfectly balanced infusion of Grande Champagne – Petite Champagne – Fin Bois – and Bon Bois. Its final appearance should be amber in colour – luminous, deep and warm There is a subtle interplay of aromas on the nose – with delicate woody flavours and supple notes of honeysuckle, citrus and mango to taste. V.S.O.P is smooth and mellow with an everlasting and slightly spicy finish – – it makes a great base for cocktails like a Sazerac and Sidecar – and works particularly well when mixed with ginger ale. Much loved by cognac aficionados the world over – the Bisquit & Dubouché V.S.O.P is recognised globally for its superior quality, versatility, and quintessential flavour.
Bisquit – XO
The superior quality of Bisquit & Dubouché's XO product lies in the blend of the finest crus – mostly Grande and Petite Champagne – which both allow for longer, gentler ageing. The blending and ageing processes occur in hand-made oak barrels – sourced exclusively from the French Limousin and Tronçais forests – globally renowned for the outstanding quality of their tannins and wood. Its colour is a deep, coppery amber – offering a bouquet of aromas expressed around a core of wood and smoky notes – along with notes of candied fruit and prune. Its taste is incredibly rich, full-bodied and smooth – enriched with aromatic notes of plum, mocha, cedar wood and liquorice To best enjoy Bisquit & Dubouché's XO – one essential ingredient is required: an unhurried, relaxed attitude that allows for slow, gentle sips. Perfect as a drink to end a gourmet meal, we recommend serving neat in a tulip glass – at a cool temperature of around 16-18 degrees. And – for a real treat – try pairing it with a chocolate based dessert. You won't be disappointed.