Technology&Design: the future of bars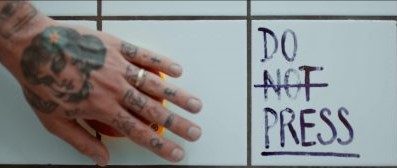 Hospitality is and has always been a field highly centred around human interaction; whether you provide accommodation for travellers, meals for diners or like many of us, beverages for drinkers – it's easy to forget all the things that are necessary for this last interaction to happen. Long before you can start thinking about serving guests delicious cocktails – concepts will need to be created, venues mapped out, kitchens fitted and bars built. But the big – and largely unanswered – question is; by whom – and for who?
For every bar that gets it right – there are countless examples of those who get it wrong; from bad service flow or illogical floor plans to bad lighting and reckless bar builds. Why is this happening, what is wrong and how can we make it right? Well, I think the first step is to acknowledge that there is no 'one solution solves everything' answer. The best bars are often a result of time, space and place – simply put – they are as unique as the guests they serve, the neighbourhoods they belong to and the buildings that hold them. But what many of them do share, is that their creators have taken these things (and many more) into consideration and adapted to them.
For this second episode of Perspectives, we explore design and technology – from a bartenders POV; as the needs of the modern bartender continue to evolve and develop, as does the need to upgrade and innovate the current practices, so we can continue to deliver high quality services – and live up to the ever-growing expectations of our guests. Technology is by many considered the last frontier for hospitality, the "enemy" which will wipe out the humanness of going to bars, but technology doesn't have to be neither complicated or bad – and as we'll see in this episode courtesy of Joe Weiss at Cisco Meraki, used right can be an incredible advantage.
In the last decade, we've seen more and more bartenders make the shift to owners, and with that, a departure from the 'one size fits all' thinking and slightly outdated idea of what a bar is and should be. There's a new openness to individuality, and no longer do you have to be in cities like London or New York to get on the radar of the discerning drinker. We visit Singapore and Vijay Mudaliar – who's bars are both uniquely different, yet perfect examples of the wonderful diversity of the country; Native celebrates all things Singaporean whilst Analogue with its environmental focus, is at the forefront of a new generation of sustainably designed venues. In Milan we speak to Milo Occhipinti, owner of Unseen – a neighbourhood bar which is fast becoming a Lambrate icon with its unique design features and social media hype. Still very much encompassing the ever-graceful Italian hospitality whilst completely redefining the concept of the Italian bar.
We also speak to Oslo based design studio Behind Bars, whose work can be found in bars such as Himkok (Oslo), SOMA (London) and Graduate Hotel (New York), and whom I've worked closely with when I was building my own bar Tayēr + Elementary. By drawing from their background in hospitality combined with advanced virtual reality design tools, they've created an easy-to-understand design process, which is both efficient and cost effective – but also champions better working conditions for those working in service.
There will never be only one way to design a bar, or one key technology that will work for everyone – but the fact that we are starting to see a new and emerging want for more functional and resolute options, can only mean we are heading in the right direction. We still have a way to go – but who knows, with the right tools, it might not need to be another 100 years before we start to see more change.
Monica Berg