Drink like a local: Bangkok with Supawit 'Palm' Muttarattana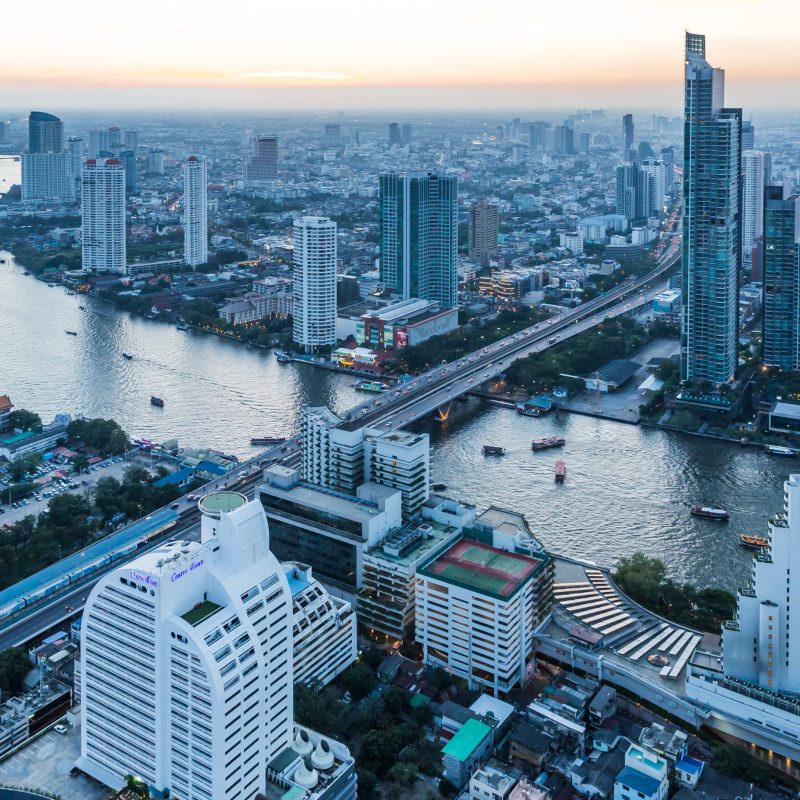 Vibrant and stimulating yet also peaceful and calm – Bangkok is full of contrasts. We went exploring the Thai capital with renowned bar veteran Supawit 'Palm' Muttarattana, now group bar director for Watermelon Group
Where else could you find sanctuaries and temples, a few steps away from skyscrapers and mind-boggling nightlife? You guessed it: Bangkok, where tropical weather, centuries of history and bustling energy merge into one big unforgettable experience. The 'City of Angels', Krung Thep Maha Nakhon in local language (though the original name is made up of 168 archaic characters) embodies Thai hospitality, its local laid-back, smiling attitude combining with its truly unique set of local raw materials and relentless nightlife.
Rising on the shores of Chao Phraya River, Bangkok represents multiple identities, being so easy to find high-profile venues right besides traditional neighbourhoods and historical religious buildings. Campari Academy just launched in Bangkok and met Supawit 'Palm' Muttarattana for a superb tour of flavours, aromas, traditions and hidden gems.
An acclaimed bartender and bar consultant, Muttarattana is 2019 Asian Campari Bartender of the Year: having previously worked at the world-famous Vesper Bar – then a partner at now closed Backstage Cocktail Bar – today he manages multiple venues, such as Rabbit Hole, Crimson Room, Bar Marco and Canvas across Bangkok for Watermelon Group. After more than a decade navigating the city, he expertly knows his way around – and shared some of his favourites with us.
Big picture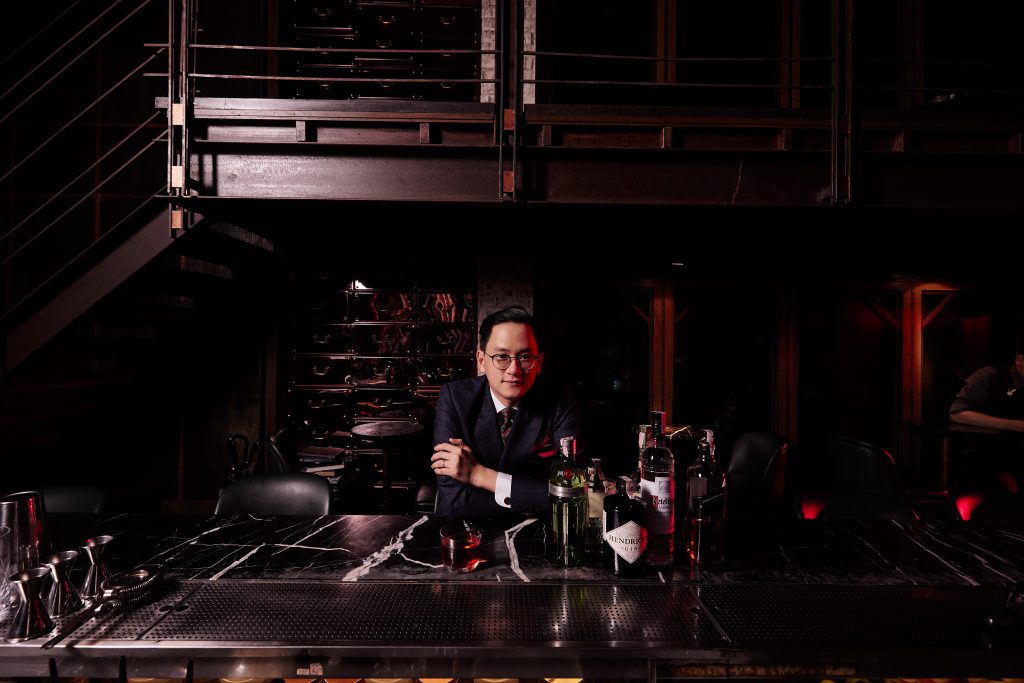 Let's cut straight to the chase: with over 10 million people crowding Bangkok's busy roads, local nightlife is as riveting as it gets, and Muttarattana confirms it: "I would say Bangkok's bar and nightlife environment is one of the best destinations in the world. Bangkok's drinking culture is rising, and in the past 10 years it showed."
The beauty of the city will easily strike you, regardless of your aim during your stay. Right beside the illustrious Royal Palace you can find the Emerald Buddha Temple (Wat Phra Si Rattana Satsadaram), to take in local beliefs and tradition. Just a short trip south, and you might instead try Muttarattana's hometown: "I love to go out in Hua Hin, where I come from, only two and a half hours south of Bangkok. Sea, sand and sun: if you manage to stay there for a couple of nights, it's as good as it gets."
Whatever you are looking for, keep in mind the three pillars that sustain the local offer: "Eat, drink and party are the three keywords here," Mutarattana adds. "We have one of the best street food cultures of the world, but you can also find fine dining, clubs, cocktail bars and so on. Many of them you can experience all week long, though the big nights are Fridays and Saturdays; I prefer to go out on Wednesday or Sunday, when there's not too many people and the vibe is more relaxed."
The food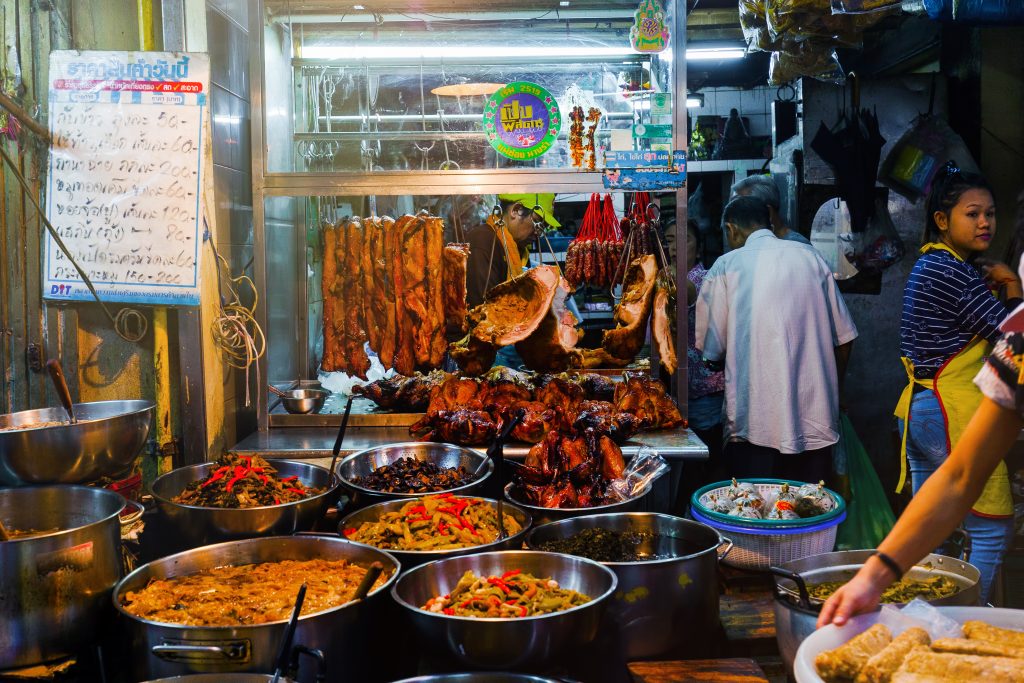 You can try the labyrinth of alleyways in Chinatown, where plenty of interesting venues allow for seriously good bar hopping, or hit the wide Thong Lo for a taste of authentic night buzz, where delicious street food and impressively trendy cocktail bars follow one another.
For a dive into local tradition, head west to reach the Khlong Lat Mayom Floating Market, or keep dry right in the centre and check out the Chatuchak Market to experience the world-renowned colours and flavours of Thailand. "Thai food is exceptional," Muttarattana states, "it's what I miss the most when I'm away: each region has its own ingredients' character, it contributes a lot to the evolution of our palate. Our senses and taste develop accordingly, and it helps a lot when I focus on some experiment or research. You definitely can't leave Bangkok without trying any kind of Thai curry, some seafood with Thai seafood sauce, som tam (green papaya salad) and mango sticky rice."
A former touristic guide himself, Muttarattana opts for the meat based Pad Ka Prao as his favourite, but don't miss the opportunity to try out aromatic herbs and spices, such as galangal, turmeric or the vast variety of chillies that you only could find here.
The drinks
Being one of the most visited cities in the world, Bangkok attracted the investments of brands and ventures, contributing to the evolution of the local cocktail scene, from luxury hotels to everyday local bars. "The number of cocktail bars is increasing continuously, especially after the pandemic," Muttarattana notes, and it is now no hard task to find a drink for any occasion.
Bangkok's magic will shine for you through the lenses of local hospitality, an unprecedented culture that Muttarattana advocates: "Thai-style hospitality cannot be found anywhere else: it's generous, smiling and kind, always dedicated to accommodate and make others' desire come true."
No wonder local gems are found at the top of the world's most sought-after destinations for quality drinks and memorable stays. Impressive luxury hotel bars, vibey rooftops, dive bars right on the streets; altogether along neighbourhood shops where you can sample Yaa-Dong (Thai-infused spirit with spices and herbs, to have with local pickle) and the non-alcoholic Thai iced milk tea, or taste the incomparable local coconut water ("Thailand's is the best compared to others, sweet and tasty, especially when you mix it with light rum"). Lose the sense of time walking around gigantic malls where everything is possible such as Siam Paragon, go for a superbly relaxing Thai massage, or stop and enjoy the amazing Wat Arun temple, in the Thonburi area. Bangkok has everything you are looking for, and probably more.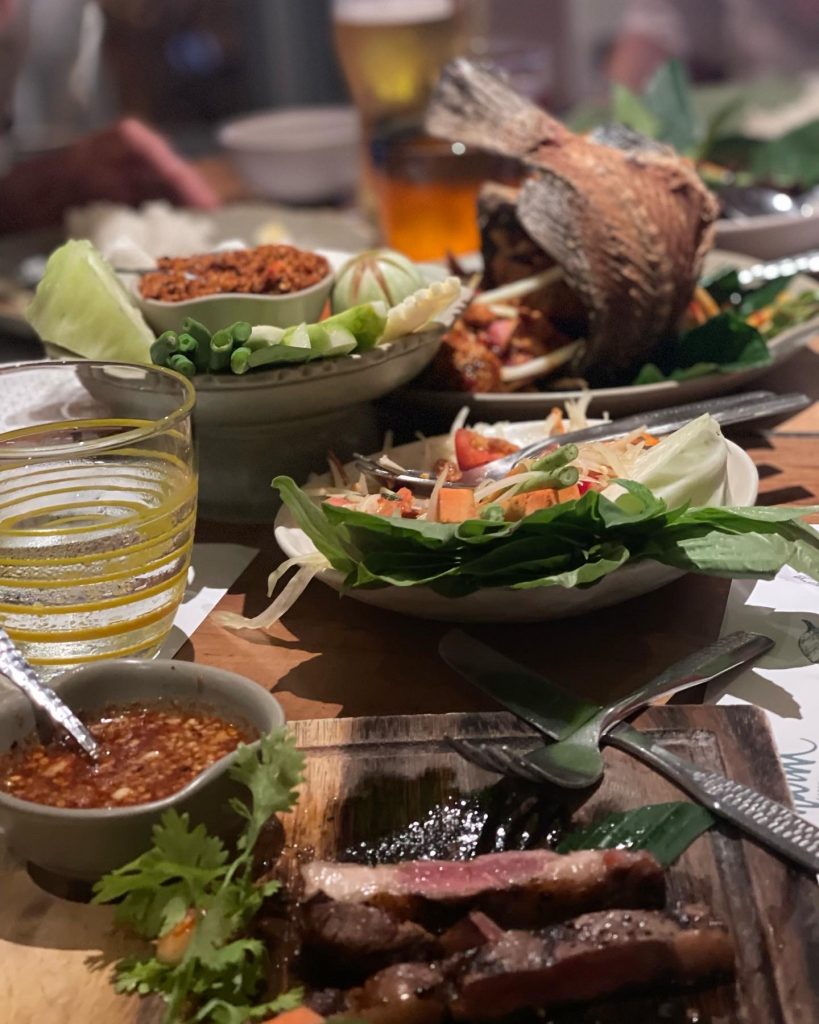 ---
The big list
BARS
Vesper
Rabbit Hole
Teens of Thailand
BKK Social Club Ku Bar
NIGHTCLUBS/LATE-NIGHT
Tropic City
Khaosarn Road
Patpong Road
RESTAURANTS & CAFES
Tep Bar
Eat Me
Charm Gang Curry Shop
The Common Thonglor
La Dotta
MARKETS & STREET FOOD
Yaowarat
Chatuchak Market
EXPERIENCES
Foot massage
Thai massage
Aroma massage
---
Tips & phrases
Tipping: Local tipping culture is not that serious, but small gratuities for great service are very much appreciated.
Getting around: Grab (same platform as Uber): you can call a taxi or personal car. Taxi's however are not easy to deal with, especially for tourists and price negotiation is a little bit tricky.
Drinking age: 20
Cheers: Chai-Yo! (Hurray!!)
Thank you: Khob Khun
Hi: Sawasdee
Nice to meet you: Yin Dee Tee Dai Ru Jak
Goodbye: Lar Gorn