Drink like a local: Taipei with Angus Zou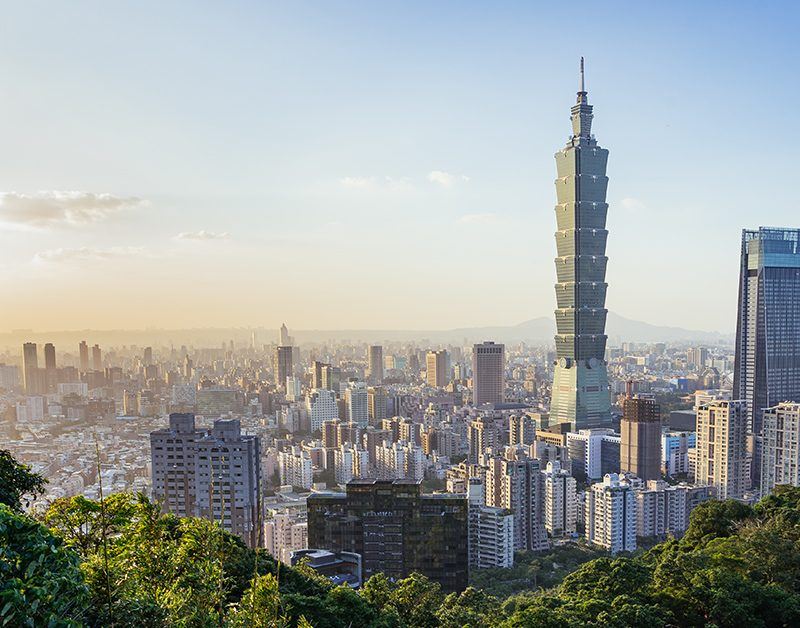 Hiking, surfing, street food and tea: Taipei has it all. We walked around town with bar entrepreneur Angus Zou, to discover the secrets of Taiwan's capital city
Cosmopolitan yet traditional, chaotic but still calming and comforting: Taipei, Taiwan's capital city, is one of the most exciting destinations in East Asia. You can breathe in the relaxed and entertaining energy at Creative Park in Zhongzheng District, where music, art, movies and shopping are in close connection, or walk further south to reach the majestic Memorial Monument of Chiang Kai-shek; get closer to the Tamsui River to silently admire Bangka Lungshan Temple, or head back to Songshou Road, in the centre, to let yourself go in the vibrant clubbing scene of Taipei.
For those who look for the unbeaten path, rest assured: Taipei's location, surrounded by almost 300 peaks higher than 3,000 meters, and at the same time so close to beaches and the sea, will allow you to experience any kind of activity to fully embrace the local culture.
"Taiwan's unique qualities are nature, culture, and people in my opinion," says Angus Zou, bar entrepreneur and I guide to the city. "It's so convenient, you can hike on a mountain to camp and enjoy the hot springs, or go to the beach for some water activities, like surfing and kite surfing. When you get back to town in the afternoon, you can either choose to have a cup of coffee at any cosy coffee shop or find a massage place to ease all the soreness from what you did."
Big picture
Zou is one of the pioneers of the Taiwanese bar industry, having first introduced cocktails on tap to the country in 2018 with the original Draft Land in Da'an district, a concept which has grown to include Draft Land XinYi and Daily by Draft Land.
"Taipei people enjoy going out quite a lot," Zou shares. "It's probably the easiest way to release their stress during workdays. But don't get me wrong: though being an international hub, Taipei allows for a more balanced lifestyle compared to other metropolises. We drink because we want to meet friends, have fun, and most importantly to feel happy."
Zhongxiao East Road, one of the city's main boulevards and a popular entertainment and shopping area, connects Taipei's old town in the west to its cosmopolitan counterpart Da'an and Xinyi districts in the east – the latter also home to the iconic landmark Taipei 101 – which are Zou's favorite neighborhoods to go out in.
"The nightlife scene here in Taipei is vibrant… The average drinker here is quite young, 20-30s, compared to other places in Asia, but the new generation of consumers is very open-minded, so this allows us to offer a variety of options. There's something for everyone."
This huge variety in its nightlife is fast becoming one of the city's biggest strengths: ranging from the traditional to the ultra-progressive, Taipei has everything you need – and very often, you'll experience it all at once. "Taipei gives you the unique opportunity to have a full night of fun," Zou shares, "hopping [around] different restaurants, bars, nightclubs and [you] still have somewhere to go after all of this: the 24-hour karaoke."
The food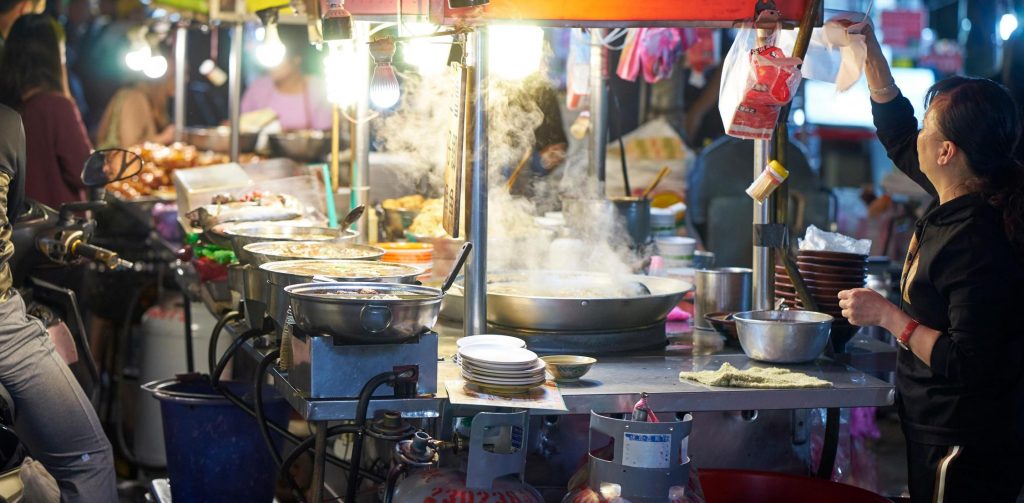 The one thing you will probably struggle with, is choosing your favourite local food: Taipei's incredibly versatile cuisine is arguably unequalled and will allow you to embark on a journey into exploring flavours you simply can't find anywhere else.
"Taiwan is known as a street food kingdom, it's hard to select a favourite: I love pork stew rice, pork chop, stinky tofu and lot more. It really depends on the mood." And for an authentic tasting experience, go with the flow in one of the many, pleasantly chaotic night markets Taipei is famous for.
"Night markets are among the iconic elements here: you can have everything from very local street food to superior quality steak. Not to mention the entertainment – most of the families spend time there on regular basis," explains Zou. Head to Ningxia Night Market in Datong District for oyster omelet and ginger dark soup or hit Linjiang Street Night Market in Da'an District for any kind of Taiwanese fried street food, especially if you're part of a big group.
The drinks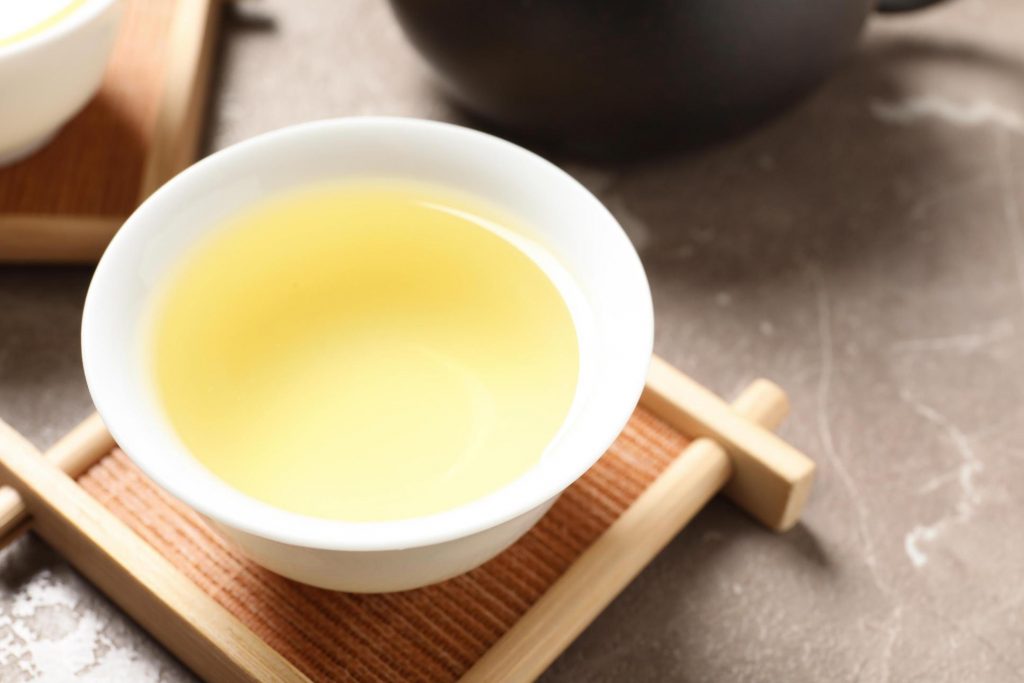 Fancy a drink after walking around and enjoying local delicacies? You are in for another treat – Zou calls for Taiwanese beer as a must-try once in Taipei, together with whisky and most importantly Gaoliang: a fermented sorghum spirit, produced by running steam through the grains, then leaving them to rest in specific pot containers.
The actual local star, however, is tea, both in the traditional serving ritual, and in modern mixology. According to Zou, "we produce a wide range of selections of tea, and many are award-winning. Many local bars like to use local ingredients in their cocktails and tea is definitely one of the popular ones. You can taste the differences in each bar: my personal favourite is from The Public House, Testing Room and Bar Chu."
Visiting bartenders must not miss the chance to visit the Pinglin Tea Museum, which Zou recommends and is only 30 minutes away from Taipei City. "This is the place where people can get firsthand information about Taiwan's most iconic Baozhong tea history. Here, not only you can see the iconic terraced fields where tea is cultivated, but also the culture and production behind Taiwan's tea history. It is a good way to get to know the taste and smell of [these] ingredients."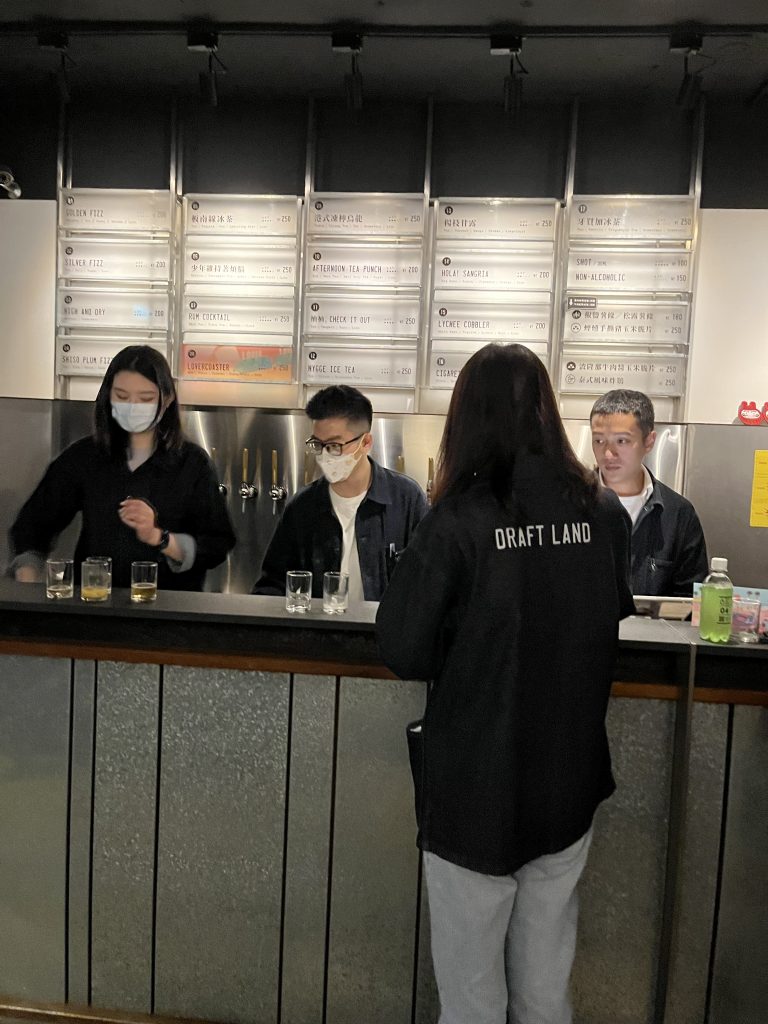 ---
The big list
BARS
Draft Land/Testing Room
Bar Mood
ROOM by Le Kief
AHA Saloon Curious Bar
NIGHTCLUBS/LATE-NIGHT
Belle's
FRANK Taipei
Barcode
The Public House
Green Door Bar
RESTAURANTS & CAFES
The Antipodean Fujin
Simple Kaffa
at ease
Fujin Tree Taiwanese Cuisine & Champagne
SHOPPING (wine, beer, spirits)
Dancing Elephant Wine Shop
Can Nature
Bar Shoco
A Glass or Two
MARKETS & STREET FOOD
Ningxia Night Market
Linjiang Street Night Market
Old Noodle Shop
Jinyuan Spare Ribs Wannian Store
Dong Yin Eatery Main Store
EXPERIENCES
Surfing at Wushi Harbour
Keelung Night Market
Dancing Finger Massage
Camping
---
Tips and phrases
Tipping: There is no tipping culture in Taipei. Some restaurants add 10-15% service fee upfront. However, you are welcome to tip the bartenders/servers how you want if they accept it
Getting around: Taxi or Uber. The rate is cheaper compared to other countries and since Taipei is quite small, it is quite convenient to get around
Drinking age: 18
Where to stay: Da'an District, as it's very central
Hello: 你好 (Ni Hao)
Nice to meet you: 很開心見到你 (Hen Kaixin Jian Dao ni)
Thank you: 謝謝 (Xie Xie)
Cheers: 乾杯 (Qian Bei)
Goodbye: 掰掰 (Bai Bai)