The Notes Collection: Premium Non-Alcoholic Infusions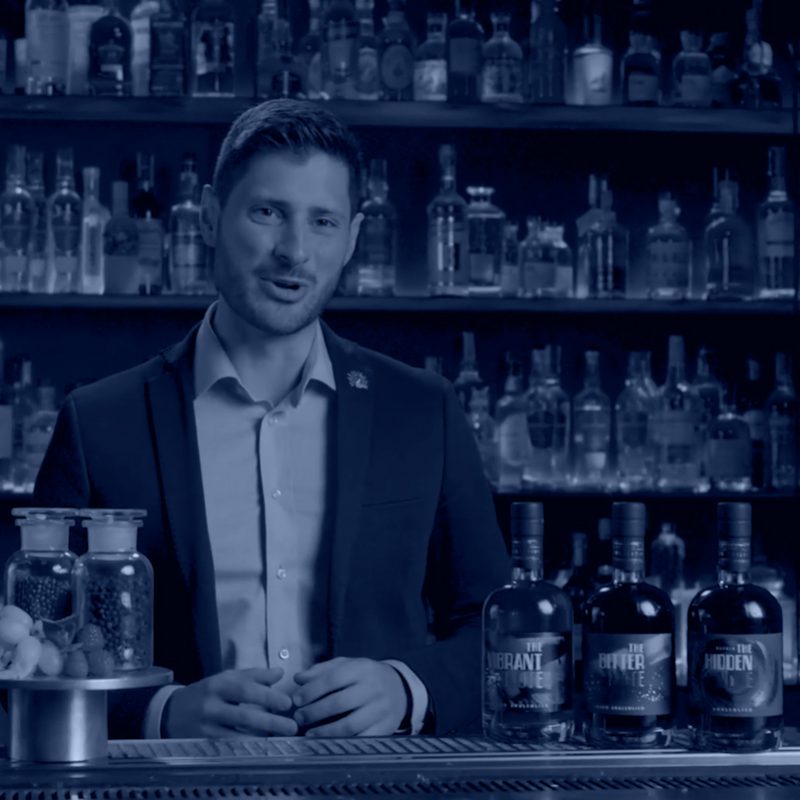 Understanding Non-alcoholic
The non-alcoholic spirits segment is a fast-growing trend. Both for the consumer who wants the taste of a cocktail, while being conscious of alcohol intake – And for bartenders who want to offer non-alcoholic cocktails at the same quality of alcoholic serves. When we look at non-alcoholic drinks today, we have plenty of different options to choose from – yet not all of them deliver an intense and fulfilling experience – especially when it comes to taste. The Notes Collection is a new premium non-alcoholic mixable infusions range – allowing you to experience the world of premium mixology – with zero, or low, alcohol consumption. Each of the variants has been created with our Italian master blender and their team's expertise – crafted from the infusion of the most refined botanicals – to ensure outstanding versatility – from the Aperitivo – to the Digestif.
The Notes Collection – the products
Let me introduce you to the new range of premium non-alcoholic infusions – the Notes Collection. The Bitter Note The aroma is a fresh minty breath – on a woody and herbal bitterness. The taste – an intense balsamic and smooth cooling acidity – refreshing minty vibes that lead to herbal notes and hints of myrrh and incense The Vibrant Note The Vibrant Note is the non-alcoholic Aperitivo of the range – with a bittersweet aroma of pink flowers – along with spicy hints of Sichuan pepper, clove and nutmeg. The taste is bittersweet – with sour notes of hibiscus – as spicy and citrusy sensations evoke Sichuan pepper, ginger and quassia The Hidden Note The Hidden Note is intense, velvety and slightly bitter. The smell has sweet floral notes that evoke lavender – along with fresh citrus and spicy aromas The taste is intense – with spicy flavours of zedoaria and mace. Join the fast-growing trend – explore the Notes Collection – and experiment with your own non-alcoholic proposals.
The Notes Collection – perfect serve
The Notes Collection offers bartenders a new range of exciting nonalcoholic mixable infusions – a superior liquid and unique proposition. There are endless opportunities for mixing and tasting experiences – with the versatility to mix alcoholic beverages too. Here are some examples of what can be created: "THE BITTER SELTZ" In a highball glass – Pour 90ml of Bitter Note, 90ml of Syphon Soda Add Ice And garnish with Orange Peel "A ROSE NOTE" Add Ice to a highball glass – and; Pour 80ml of Vibrant Note Add 20ml Lime juice and 10 ml Sugar syrup Then top up with Soda – and Garnish with Raspberries "BLOOM IN PURPLE" In a coupette, or a Nick & Nora glass – Pour 60ml of The Hidden Note Add 10 ml Raspberry Nectar And garnish with purple edible flower These are just a few non-alcoholic examples. Explore, experiment, innovate with the Notes Collection – and create something original.