How four bartenders turned the soda business on its head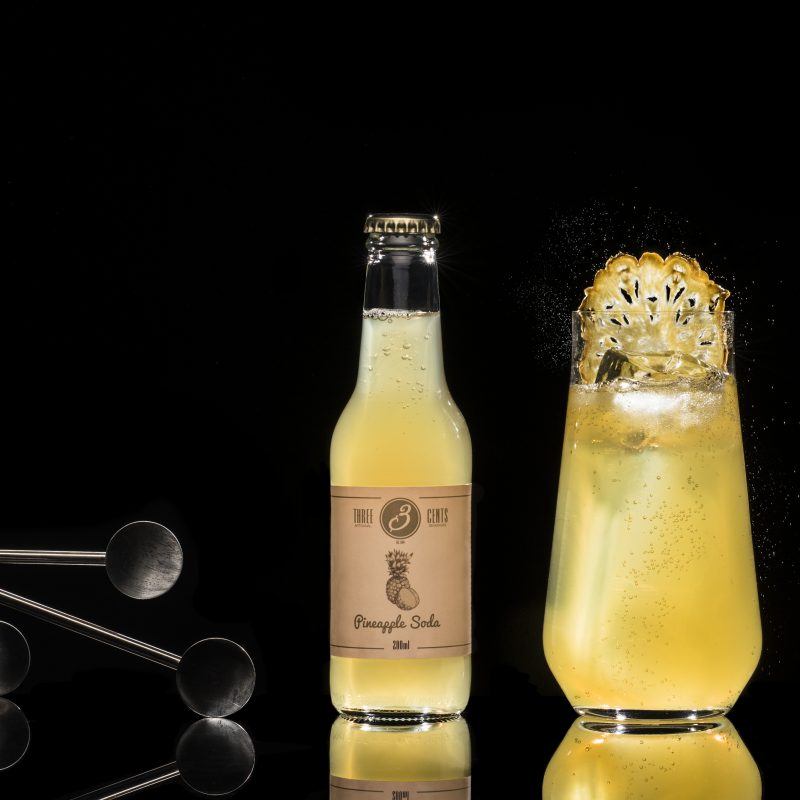 From working behind the bar to researching soda recipes and signing a €45m deal, the Three Cents journey has been a successful one. So, how did four Greek bartenders turn their curiosity into big business?
In the midst of dark times, such as the ones developing during the Great Depression at the beginning of 1930s, three cents of a dollar was enough to buy a glass of flavored soda. As a result, soda bars were, perhaps unsurprisingly, prominent hangouts – one of the very few reliefs of a tough era, which also witnessed the final years of Prohibition.
Athenian co-founders George Tsirikos, Dimitris Dafopoulos, Vassilis Kalantzis and George Bagos took inspiration from that handful of coins to name their award-winning company, Three Cents. The Greek carbonated drink and mixer brand has steadily been in the spotlight over the past few years, ranking high in the Mixer category for Best Selling Brands and Top Trending Brands leaderboards listed by Drinks International, and recently being sold to the mammoth Coca-Cola Company, for €45m in 2022.
Bubbling ideas
Founded in December 2014, Three Cents was conceptualised much earlier, when all four of the founders were tending bars and began looking into home-cocktail-making. It was an educational opportunity that sparked the beginning of their journey, when Tsirikos and Bagos flew to New Orleans to attend Tales of the Cocktail. After attending a seminar by Canadian research scientist, Darcy O'Neil, about the history of sodas and their popularity in the United States, O'Neil's seminal tome Fix the Pumps became key reading for the Greek bartenders, who then dove into researching and trying to re-create the recipes that they were reading about.
Then, necessity blended with curiosity: Bagos and Dafopoulos were bartending at Dos Agaves, a now-closed tequila bar in Athens, where Palomas were already booming. Grapefruit soda, a key ingredient in the refreshing, pink-hued cocktail, was quite hard to come by in Europe, and even more so in Greece. With the premium brands too expensive or difficult to geta hold of, Tsirikos decided to come back home from working in London to try and solve the problem.
Since then, Three Cents' growth has been remarkably steady: implementing local ingredients, nurturing recipes from scratch, and expanding from its five original products to the 11 varieties available today, plus four non-sugar ones. According to Tsirikos, to fight producers' skepticism, the team accepted a challenge to produce 500 soda cases in one year – 300 were sold in the first month alone.
Rise to the top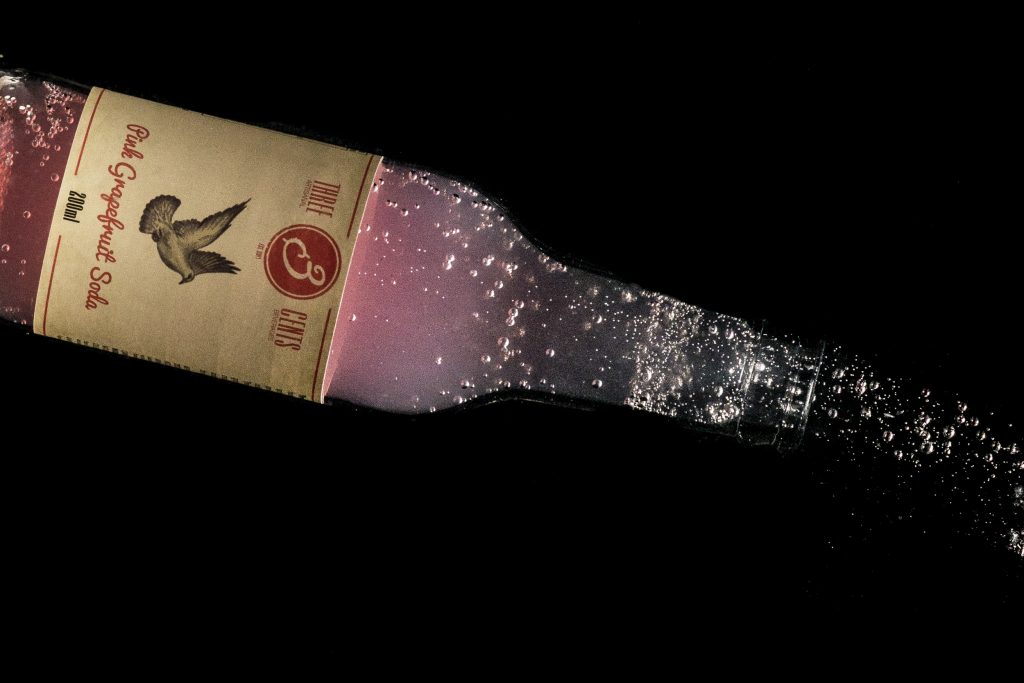 "When we started, we did not know what we were getting ourselves into," Bagos admits of the foursome's first steps. "We thought only friends would like it, but then it switched to the bigger market and it hasn't stopped since. We began when tonic and soda were the only mixers – you pretty much couldn't find anything else, at least not easily. Now we have a whole range of flavoured options within hands reach."
Competition is, inevitably, becoming fiercer by the hour, with more and more brands turning their focus to premium sodas. However Three Cents is surfing the contemporary mixology wave which Greece has embraced wholeheartedly as shown by the success of Greek bars on the global stage, as well as the importance of Athens Bar Show in the industry calendar.
This expansion in popularity also carries some downsides though: "The soda category specifically literally boomed in last few years," recalls Kalantzis who has more than 20 years of experience in the hospitality business. "But now we are seeing too many new brands hitting the market, and that simply cannot happen. Five years ago, we only had a few premium mixers brand, now you can find dozens of them… The demand can't be absorbed, everyone produces the same thing, the ranges are similar, and nothing innovative comes out of it."
While it is still quite common to read or hear about the upward trend of quality carbonated beverages in the mixology industry, says Tsirikos, it might be time to realise that it is already happening: "It kind of already has become a trend – you can see it in the classic drinks that need carbonated produce (Palomas above all have changed for the better)… It's not just a fashion, or something destined to disappear soon. It's driven by consumers and not brands, so it will always be consistent due to the request of easy… You can see it already in the new menus, anywhere you go, regardless of the country."
Still in the mix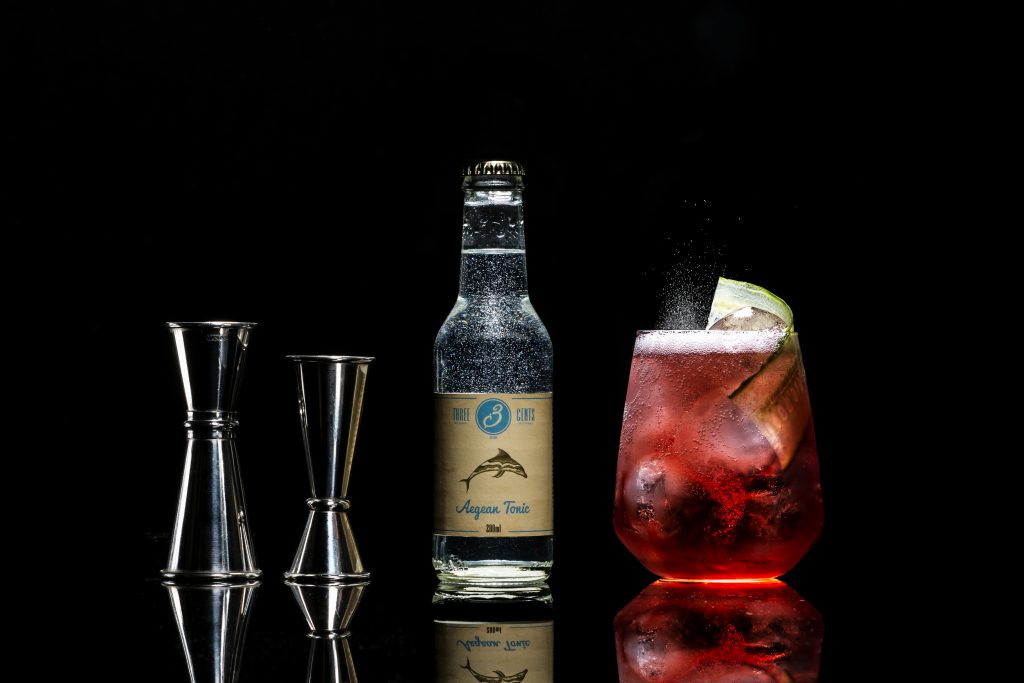 Clearly, Coca-Cola (through its subsidiary CC Beverages Holdings II B.V. which completed the purchase) sensed something in the water, closing the multi-million Euro deal towards the end of 2022. Did this impact the overall structure of the company? "I know it sounds a bit of a cliché, but it is true that nothing really changed," explains Tsirikos. "The whole point of the sale was for our company to operate in the exact same way as before, so we did not have to compromise. We are still fully involved and committed; we are still planning innovation; we actually have deeper challenges now, especially trying to find new solutions to involve bartenders."
The four Greek former bartenders still actively contribute to the produce creation and are aiming to open new markets in the future (Three Cents is available in 34 countries at the moment). Speaking about what's to come, the only known truth for Three Cents right now is "to assess whatever happens and react," says Bagos. "But we are proud and happy about our presence in the community: bartenders are excited for the deal, because they see it as something they can achieve too."
Carlo Carnevale