Jean Trinh talks human sustainability, community and being fearless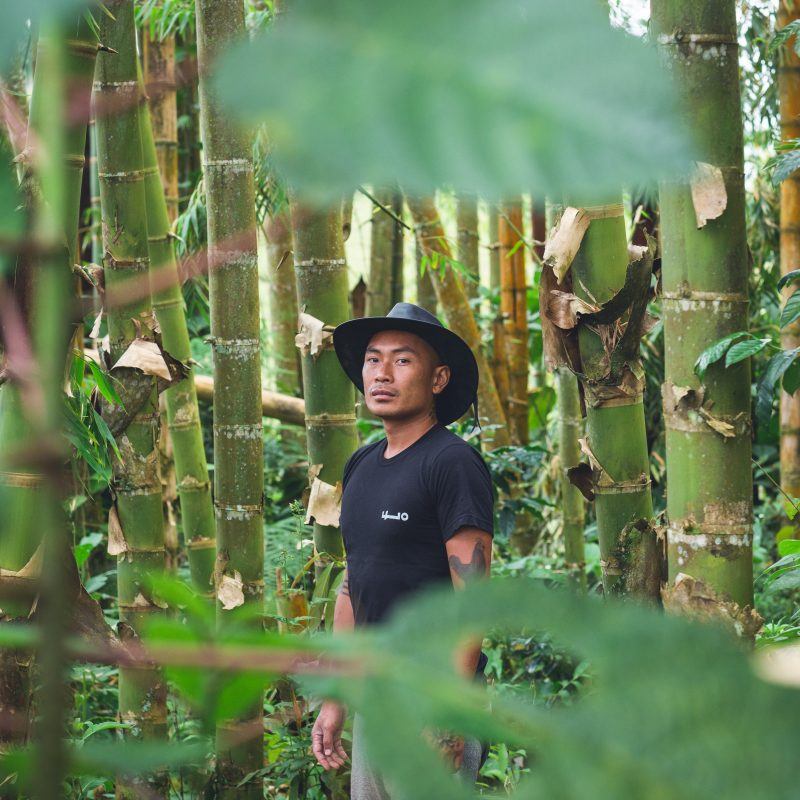 During the pandemic, Jean Trinh turned the role of a bar leader on its head. The founder of Alquímico explains why caring for a community drives everything he does in his business – and how it taught him not to fear anything
Don't get me wrong, I love Paris, where I'm from. But the thing is, I can be in the most beautiful place in the world: yet every time I check in at the airport to go back to Colombia, I am the happiest person. Every single day something happens here. I sleep very little, but I'm so energised, because Colombia is boundless when it comes to learning, opportunities, and meeting new people. That gives me happiness, and happiness is the reason why I moved to Colombia.
It was 2013. At that time, I was living in Paris, working as a construction engineer. I was also working the weekend shifts, tending a bar. I enjoyed that time, but I felt the need to go back to South America. That part of my life was pure happiness, so I followed my instinct and pursued my feelings – it was the best decision of my life.
Previously, I had had an internship in Mexico in 2002, which allowed me to dive into the world of agave. I loved Mexico, but I was looking for human diversity, as being from Europe, I enjoyed the little differences you can find between single neighbourhoods. I felt Colombia could provide that sensation: you can find so many cultures here: there's practically no boundaries, it's a huge melting pot. You can breathe the respect for the landscape, for the environment and for the people that live here, and that's how I chose this beautiful country, and where I opened Alquímico.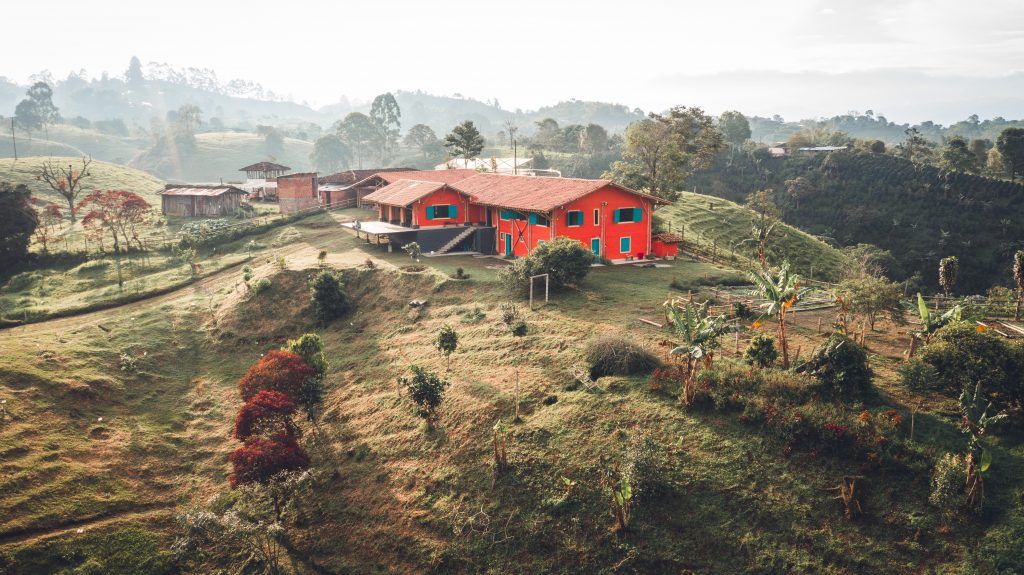 Changing the scene
I started in hospitality under my parents, when they had a restaurant. I started washing dishes, organising the 'mise en place', serving coffees and plates with my mum, running on the floor when I was five years old. The urge of caring for others stuck with me. Sometimes you want to showcase what you do, but you don't listen to your guests enough: every bit of the information about your guest is fundamental, like the time they land at the airport or the mood they're looking for.
When I first came to Cartagena, there weren't that many options for drinking and having fun. In 2014, all the bartenders were looking up to Europe or the US, trying to make classic cocktails, using ingredients from there, bringing products from abroad, and prices were consequently going through the roof. Buying a drink in an average place was worth a daily salary. So, I decided to start a bar with local produce. 
"We started discovering local produce and learning how to implement it. It was pure alchemy."
We started discovering local produce and learning how to implement it. It was pure alchemy, transforming a raw material into something unique – that's why I chose Alquímico (which translates to 'alchemical') as a name. We came a long way from there, pushing for local produce, a sustainable environment and building a very strong and connected community.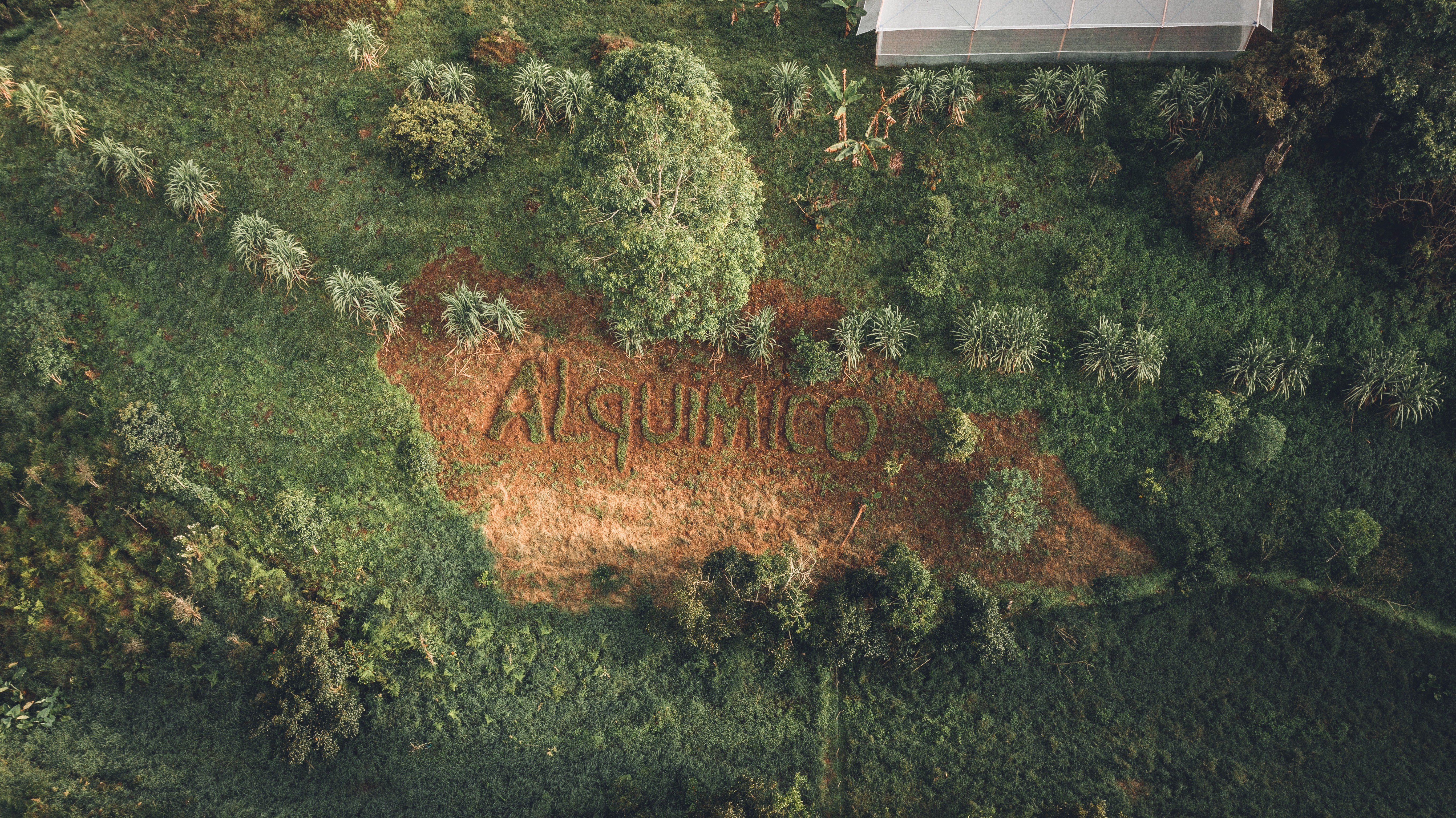 Community matters
Under our Instagram profile, you can read the word 'community' and it's a word that defines us. During the pandemic we spent time all together on a farm: that's where I met the Embera-Chamì community. That encounter struck me: it made me realise how we can forget about others, especially during tough times. Their only source of income was handcrafting goods, but with no tourism coming in due to Covid restrictions, they were literally earning nothing. The shaman of the community was wearing this beautiful necklace, so we started buying pieces from them for our whole team to wear, and for guests to be gifted: like a souvenir, but with a very deep meaning. This way, we managed to give work to 20 families. It's the exact meaning of community – it looks very simple, but it makes a big change.
Taking a community into account is a very important step to achieve, when thinking about sustainability – human sustainability, specifically. We focus on how to use produce, without doing anything for human beings. Living here, if we focus on how to help people and make decisions based on that premise, we build relationships with the people around us. When you link a face, or the face of a family, to a product and you meet them, you start to bond, you visit them every month, then you can see the change it makes: that is sustainability. 
"Taking a community into account is a very important step to achieve, when thinking about sustainability – human sustainability, specifically."
After the pandemic, I met a community residing 80 kilometers away from Cartagena, in Los Montes de Maria. This region has amazing soil and a very fertile environment, therefore political forces wanted the lands, taking it away from the inhabitants: for years, this region was abandoned until 2008 or 2009. Natural diversity was pretty much untouched, but the locals didn't know how to use it. The government wanted to burn everything down and plant corn or yuca, monocultures that were destroying the environment. Thankfully, Miguel Antonio Durango started the Asocoman project, talking to these people to advise them not to burn, but to organise the sales of the harvest; we got in touch with these farmers and we started to buy from them. Now, forests stayed untouched, the community live on what they have, and they don't lose any of their production. Thanks to this, families are evolving too: men used to be the only sources of income, but now women are empowered and independent.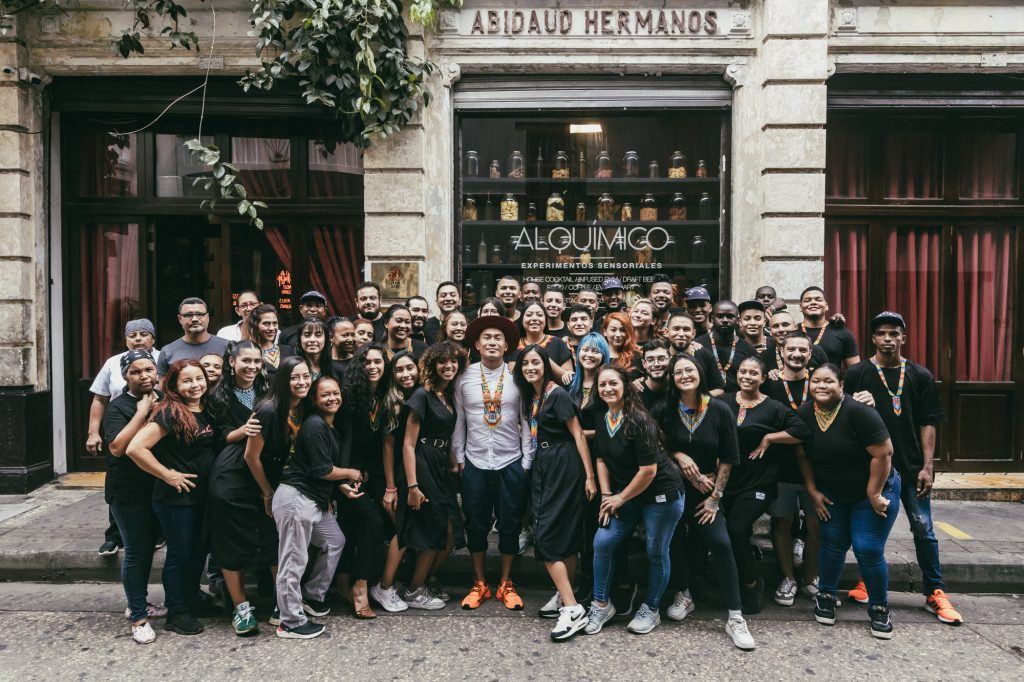 The future is fearless
Everything I push for, I do it based on reasoning how I can improve the life quality of our team and our community. This is the biggest goal: I never just concentrate on sales or bar business, because I really want to see progress in others' personal lives. Our industry does not focus on how people can make the next step, nor discusses what goes beyond working behind the bar.
Also, we are starting to see how we can work more and more locally, not only in terms of what we can get from around us (produce, liqueurs, ingredients from the farm), but especially thinking about the experiences and abilities of local farmers that we can learn from. We started the farm during the pandemic, planting a lot of fruits that will need years to develop: it's a way for us to understand and fight for something that is definitely not a trend, but a whole project that we will see grow over time. 
"Everything I push for, I do it by reasoning how I can improve the life quality of our team and our community."
I don't know what the future has in store, but I'm not afraid. I was with Giorgio Bargiani at the bar one day, and the air conditioning system broke down: without it, in Cartagena weather, it's so hard to work. So, I texted my maintenance team the following morning and then just waited: Giorgio was surprised I didn't look very stressed, despite it being a big deal, so I shared my thoughts with him. Before the pandemic we used to put so much stress and energy into every little thing – too much. Through the difficulties and the challenges of these past couple of years, we realised that actually, everything can be taken care of. So now I don't have any fear.