Grand Marnier: Caribbean Citrus meets French Cognac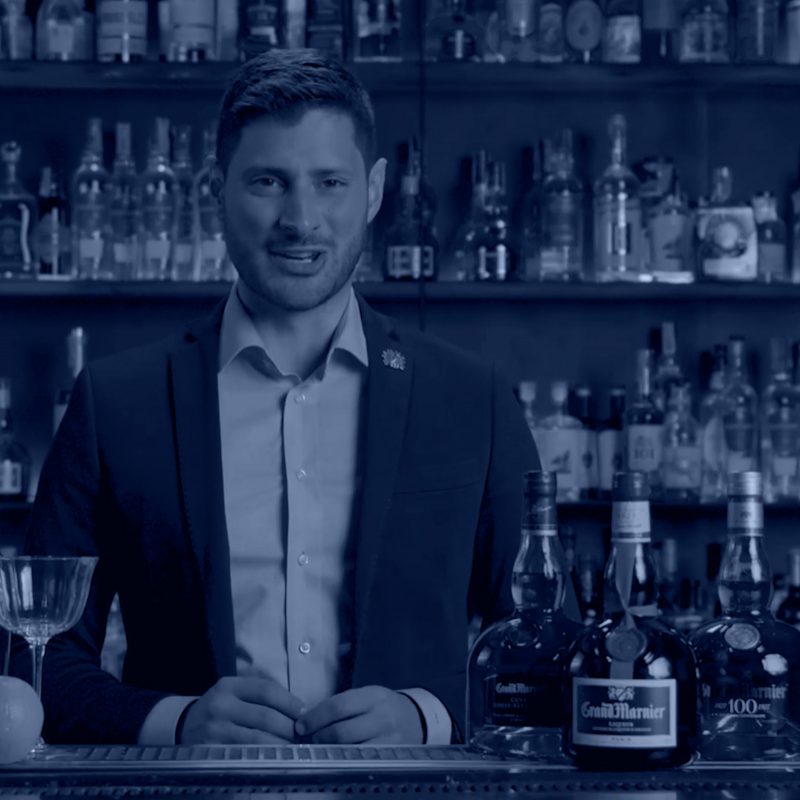 Grand Marnier – History and Product
Grand Marnier is a brand rich with history and heritage. The distillery was first opened in 1827 –but originally only produced fruit liqueurs, such as Creme de Peche. Everything changed when Louis Alexandre Marnier joined the team – and in 1880 – created one of the first Orange liqueurs blended with cognac = Grand Marnier Cordon Rouge. Since its creation, the recipe – and the distinctive shape of the bottle – has remained the same Grand Marnier's popularity grew fast – and was seen behind bars in the US as early as the 1890's. Today, all over the world – the name Grand Marnier evokes a sense of luxury, craft, and limitless possibilities.
Grand Marnier – Production
Grand Marnier is a blend of Cognac – and bitter orange liqueur. In France – Grapes are harvested in the fall – picked, carefully pressed, and then immediately fermented. The resulting wine is then double-distilled in unique copper pot stills – before being placed in fine French oak barrels to age for a minimum of 2 years. A blend of spirits from particular barrels and vintages are then brought together to create a well-balanced cognac. Meanwhile, in the Caribbean – oranges – Citrus Bigaradia – are picked while still green to achieve the highest strength of bitter essence in the peel. The dried peels are then macerated in alcohol to produce a unique bitter orange liqueur. These two essences are then brought together in a large oak vat for up to 6 months – before being bottled, labelled – and shipped around the world.
Grand Marnier: range and tasting notes
Grand Marnier's portfolio showcases a range of different expressions – from younger to older cognacs – all blended with our bitter orange essence. Cordon Rouge contains 51% Cognac – and the flavour is full and round, with bitter orange aromas balanced by notes of hazelnut, toffee and vanilla. Cuvee Louis Alexandre contains 82% V.S.O.P cognac. The candied orange and macerated citrus fruit flavours are softened by notes of oak and a touch of vanilla. Cuvée du Centenaire contains 82% XO Cognac – with a blend of 10 to 25 years old. The flavour is superb, rich and complex with candied orange flavours and aromas of mild tobacco, with a long and pleasant finish. All these expressions are superbly versatile – and can be enjoyed neat, on the rocks, in a cocktail as a modifier – or as a base spirit in a crowd pleasing serve of Grand 75.