Ondina: Italian Flavors in a Bottle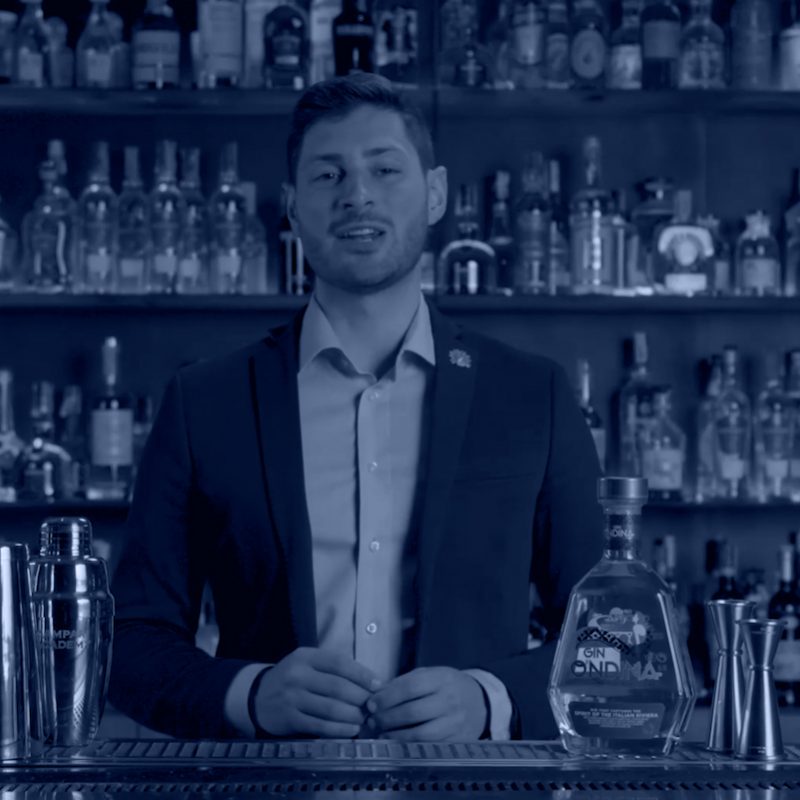 Ondina – History and Product
Since 1860, Gruppo Campari has been spreading the joy of Italian drinking culture through exquisite spirits. Today, the company owns the world's largest portfolio of Italian drink specialties – a collection of iconic brands that showcase the county's local traditions and diverse regions in every sip. Inspired by the nature and culture of the Italian Riviera – Ondina is a super premium gin that embodies the flavours of an alluring coastline, nestled between the Alps and the turquoise Ligurian sea. A refreshing and herbaceous gin that transports you to the sophisticated and vivacious Italian Riviera. Imagine fresh basil, marjoram, and thyme whisked together by the sea breeze. And lemon, herbs, exuding their scent under the sunlight. These scents cannot be contained in a picture – so we put it in a bottle: the only small batch-distilled gin inspired by the sun, the sea, and the scents of the Italian Riviera. Try using Ondina behind your bar and see where it takes you.
Ondina – Production and Tasting notes
Ondina is a modern distilled gin – crafted in Italy using 19 botanicals. These include fresh basil, citrus from Southern Italy – and a mix of other native Italian blends including juniper, sage & liquorice. It is distilled using small pot stills to create a smooth, clear liquid, free of fore-shots and feints. The liquid then goes through a rectification process to further purify and refine the spirit. Fresh basil is extracted in water and alcohol to obtain an emeraldgreen macerate – rich in fresh, herbal notes. This extract is then separated from the basil and distilled to obtain a clear, aromatic distillate. Other botanicals – individually dosed and mixed – are then soaked in water and alcohol – gently warmed in a pot still – and then laid to rest. The botanical's essential oils are then separated from the herbs through a double distillation process – ready for the liquid to be bottled – and delivered around the world.
Ondina – Perfect serve
Let's look at using Ondina in a perfect serve of Lemon Gin Fizz. This is a sophisticated twist on the original serve – with the power of fresh basil to enhance the Mediterranean soul of Ondina gin – and highlight its connection to the Italian Riviera. First – we pour 60 ML of Gin Ondina Before adding 30 ML of fresh lemon juice 80 ML soda water Ice Lemon zest. And finally, to elevate the experience – garnish with fresh basil leaves. Salute!