Drink like a local: From Spritz To Limoncello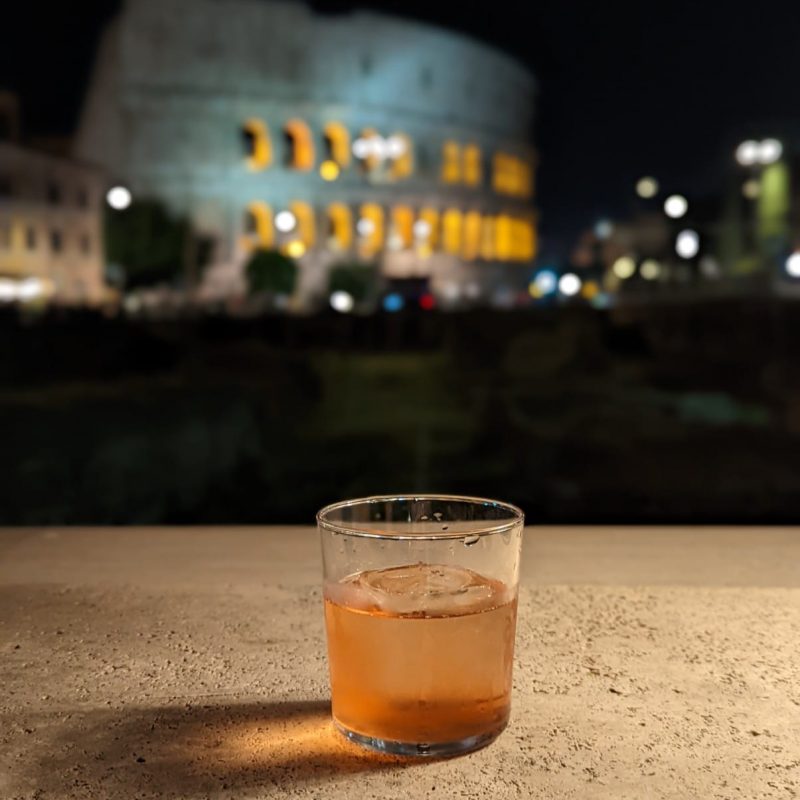 Spoiler alert: it's not just about theatrical gesturing and loud talking. Italian drinking culture dates back centuries, and it's a perfect example of the variety in cultural heritage the Belpaese brings in itself. As locals would tell, every hundred kilometres traditions may vary, showcasing the deep link between inhabitants and their roots; which, as history teaches, are firmly intertwined with the international influences Italy absorbed throughout time.
The Northern side of the boot-shaped peninsula has been under domination from the bordering Austria, for about seven decades, starting in 1797: austrian soldiers found Veneto wine, in the North East, too strong for their likings, hence diluted it down with sparkling water. It was the origin of modern Spritz, that Aperol trademarked with it's dreaming, sunset-like orange nuances. Moving West and for the same reason, to these days, it is still possible to ask for bianchin spruzzà in the hardcore neighbourhood cafes of Milan: Campari (born and raised in the Madonnina city) mixed with white bubbly wine, and you're good to go. Believe it or not, often earlier than noon.
England never really had stable influence on Italy, but managed to transfer some of it's uses, through sea. Tuscany, the central, hill-spotted region, worldwide renowned for its astonishing wines, is also home to a less known local beverage: the Ponce, a mispronunciation of the english punch, that inhabitants from the harbour city of Livorno stuck to. Originally derived from the british grog, that locals tasted once Livorno's port opened to Royal Navy's ships, this rooted twist combines sugar, lemon peel, coffee (that substites the original tea) and the signature Rum Fantasia (alcool, sugar, caramel), created to resemble the eccesively expensive rhum agricole. It is to be drinked in the non-negotiable gottino glass, thicker and wider than a regular Espresso cup.
Southern Italy includes its pictoresque islands, and is birthland to a hard-to-believe number of amaros and liqueurs, that still to these days are easy to find homemade, handed down from generations to generations. Sardinia, the oniric mix of emerald waters and bare rock mountains, is where you can find the legendary Mirto: produced there since 1700, though its mysterious origin traces back to ancient Greeks (and Gods), this dark, balsamic, iconic myrtle-infused post-meal booze was known to be boarded by sardinian pirates during their trips to the facing Corsica, attempting to escape the law. Now a cornerstone of the not-to-be-missed agriturismo experience, for those who dare, green Mirto, made with leaves infusion (the classic one comes from the berries) is a one of a kind sipping magic.
Back on land, Naples has a full bag of tricks to choose among: at the beginning of 20th century, it was not uneasy to find walking water-selling men, across the bustling streets of the historical center, as they would serve non alcoholic, lemon aromatized beverages to fight heat and help digestion of the famously luxurious neapolitan street food. Today, the mythic gazzosa is still served in a downtown kiosk: nothing more than water, lemon juice and bicarbonate, nicknamed a cosce aperte due to the mechanic leg-splitting movement it forces, not to get wet. A tad towards the South, shine the golden reflexes of eternal Limoncello, best seller of the nearby Amalfi Coast and Piana di Sorrento (where story goes, was invented in a tiny guest house), building on the indigenous varieties of lemon, Ovale or Sfusato, known to be the best in the world. Don't forget, though: Babbà, the traditional sweet, spongy dessert, is traditionally served drenched in rum, as neapolitan chefs learned from French royals during their domination in '700. It's just another way for beverage intake.
Carlo Carnevale