What it takes to scale a successful business with Hawksmoor's Will Beckett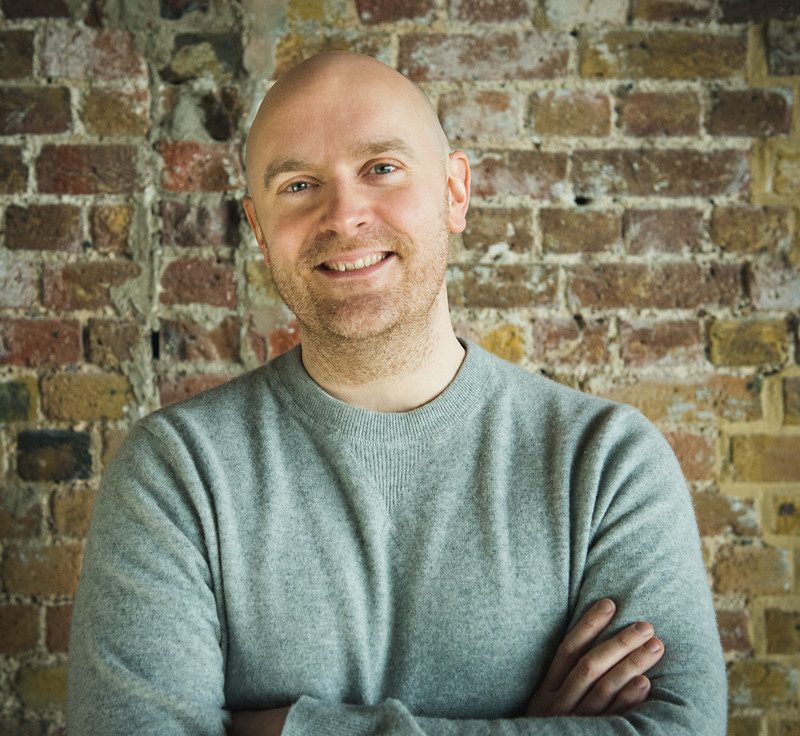 The CEO of Hawksmoor discusses his strategy for scaling a hospitality business, his specific set of leadership skills and why being optimistic is his superpower
When I speak to Will Beckett over Zoom on a rather uneventful day in April, the man I'm met with is – by his own admission – a casual one. "I'm wearing the same shorts I was wearing for the gym, working from home trying to manage three dogs being in our house." Perhaps not the image most people would conjure of a CEO of one of the UK's most successful restaurant groups, Hawksmoor. However, considering that the group reportedly turns over £81.6m per year, the casual approach seems to be working.
Beckett's movements during the days before our call paint a picture of what an average week in the life of a hospitality business's CEO might look like: a meeting for the Hospitality Sector Council in Whitehall; speaking at a food and drink festival in Dublin (the location of the next Hawksmoor to be added to the portfolio); and a trip to the USA to visit yet another new(ish) site, somewhere between Madison Square Park and Gramercy Park in New York City. I'd say a day working from home in his gym shorts is well warranted.
"The buck stops with me in terms of reputation and performance."
Beckett's role as co-founder and CEO mainly revolves around strategy (although he admits he usually has to reinvent his role every six months). "I've really enjoyed the strategy, you know, 'what is it that we're doing?' Not in this quarter, or this half, or this year, maybe over the next few years… 'What direction are we all going in?'" He also manages the board and shareholders, the senior team who run the day-to-day of the company, and is, as in this case, the face of the company. "The buck stops with me in terms of reputation and performance."
Since opening the first Hawksmoor site in Shoreditch back in 2006 with long-term friend (the pair have known each other since they were 11 years old) and business partner Huw Gott, the duo have gone on to build an empire of 11 restaurants in England, Scotland and America, and a workforce of up to 1,300 people. A subsequent B Corp status, numerous business awards and a renowned bar offering (led by head of bars, Liam Davy) makes Hawksmoor one of the shiniest jewels in the UK hospitality industry's crown.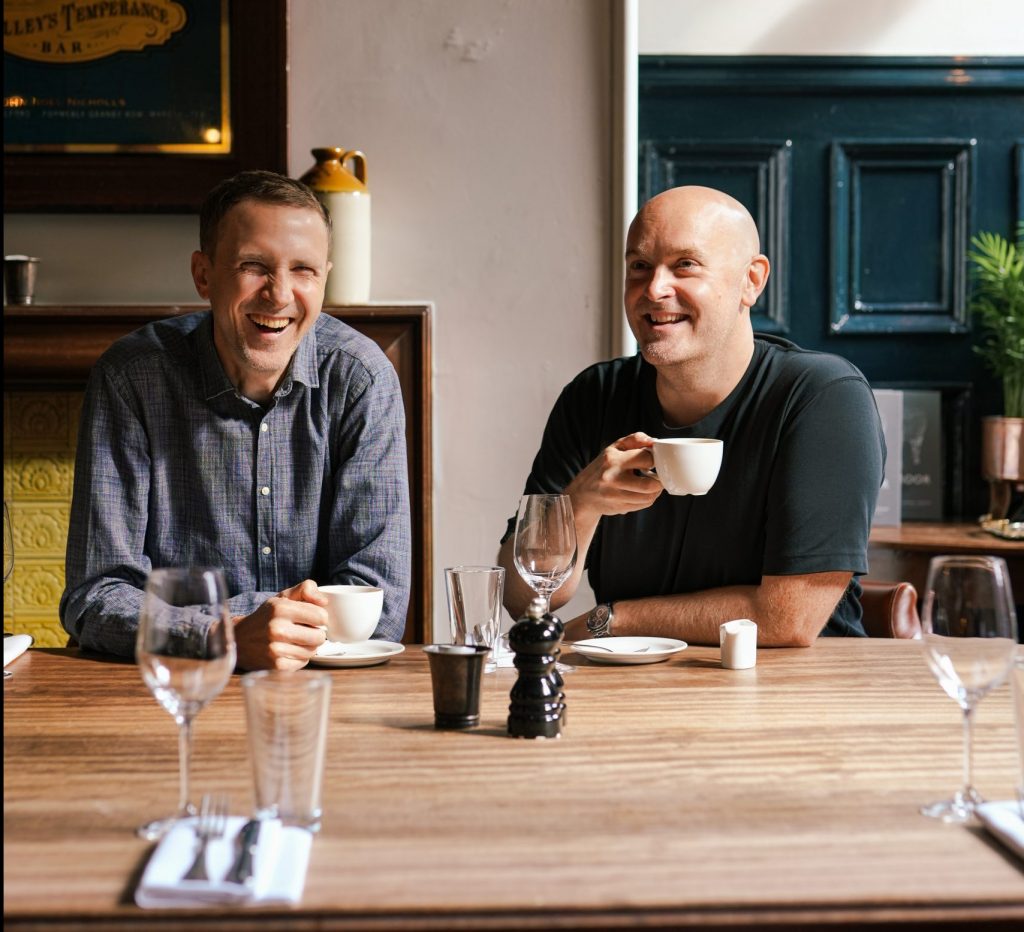 Starting an empire
Rather fittingly, the pair's first hospitality venture was a little bar in Shoreditch where Beckett says they had a vague sense of wanting to do it 'properly' – "you know, make sure that the product was good, that we looked after people (how much of a good job we did with that in that original bar, I'm not sure), the drinks were great, and the vibe in the bar was great – but we had no idea how to run a business."
Opening a hospitality venture in London 20 years ago was a different beast compared to how it is today, he admits. On the plus side, the barrier to entry was lower, getting going and rent was cheaper, debt was more available if you wanted to borrow money from a bank, and London wasn't nearly as competitive as it is now. On the flip side, nobody was really that interested in bars and restaurants – no investor, he says, wanted to put money into something like that. 
When the pair opened the first Hawksmoor site, it was very much with a 'let's see if it works' mentality. It took four years before they opened their second. And in 2013, the business was sold for a reported £35m to private equity firm, Graphite Capital.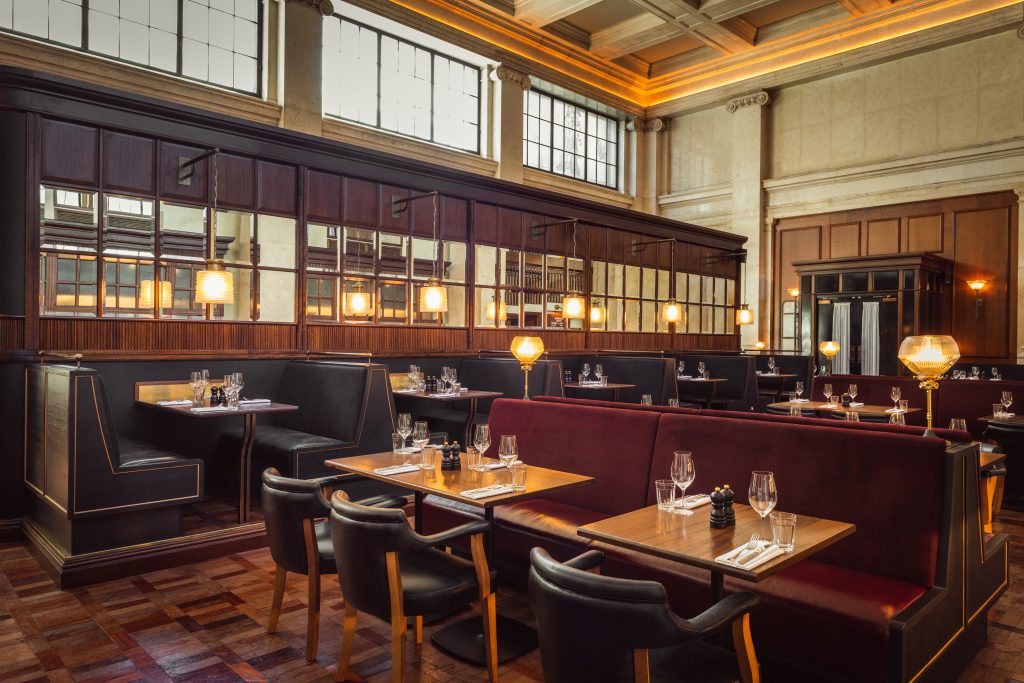 Scaling a business
Growing a business and a brand at scale while maintaining its core identity, service standard and product quality – without creating a cookie cutter experience – is no mean feat. Yet Hawksmoor seems to have cracked it. "We haven't tried to shoot the lights out with growth. We've just tried to do things when the money has been there. We've had people who we thought could kind of grow into positions we want to keep. And we had enough customers or interest that we thought 'actually there's a restaurant there that we could open without impacting the other ones'."
The lynchpins for achieving this are, for Beckett, doing simple things well, and delivering them via their staff with a sense of decency. "People's experience of scale, is that those two things tend to dilute over time… We've tried to do those things better as we've got bigger. And I think people will admire that, because they'd like to see more of it, or they'd like to do some of it themselves."
"We haven't tried to shoot the lights out with growth. We've just tried to do things when the money has been there."
Was this all part of his and Gott's overarching strategy for Hawksmoor? According to Beckett, he's not sure they even had what one would call a 'strategy' until roughly four years ago. Instead, they had a "gut instinct", while also thinking as far ahead in advance as possible when it came to the people they'd need to help the business grow – people from finance directors to HR (or what they call a chief people officer now). "I guess probably the way we did things at the beginning was to try to understand something ourselves, and then try to hire someone senior that we could hand it on to."
For Beckett, this is a fundamental step when moving from running a small business, to scaling it into a larger one. "When you've got a small business, particularly in our industry, and it's ready to scale, you must think you're really good at some things – looking after people, service, hospitality, product, operations. And you might well look at bigger companies and say, 'We're better at our things than they are, therefore we must be able to go ahead and hit that kind of scale… But when you're a small business you have no idea how important those other things are: finance, HR, procurement, supply chain, health – there's loads and loads of things and you have to be good at them. But that's the job: try and learn about them, and then try and hire people who are really, really good at them."
Managing prioritise, resource and building structure are other key areas when it comes to scaling a business, says Beckett, something that the business has invested in by bringing on board people who are very good at those very things and have had to take centre stage in that area.
Taking charge
When it comes to leadership, having two people steering this particular ship – Beckett and Gott – comes with two points of view on what it is to run a business. Do their skillsets complement each other? "Huw is obsessed with product and details. He loves food and is really interested in the drink side of what we do. He gets really involved in the design and will spend ages working on the really small details. I like people, business, strategy, the vibe of a room. I like big picture… We've often joked that between us, we might make one good businessperson."
"I like people, business, strategy, the vibe of a room. I like big picture… We've often joked that between us, we might make one good businessperson."
And how does Beckett himself describe his leadership style? After a self-reflective pause, he admits: "I'm quite optimistic, and I've learned that's not normal." While most people spend their time worrying, he says, Beckett spends the same time thinking that everything is going to be okay. Another skill in his wheelhouse is alignment: "I'm good at getting a large group of people to kind of march in the same direction towards a goal and I think that's really, really important." He also likes company culture, "thinking a lot about what the business feels like inside more than what it feels like outside," the latter of which, he says – unsurprisingly – is a huge job.
Finally, he likes making things simple: "I'm quite good at 'here's like a load of different kinds of information, loads of thoughts and loads of different complicated things we could do, boiling it down to it fundamentally being about A, B and C and this is what we're going to do'." He's quick to clarify however, that his way of leading isn't a universal one: "If you asked 100 different people, you'd get quite different answers. I'm not saying that those are the skills of leadership, I'm just saying that they are mine."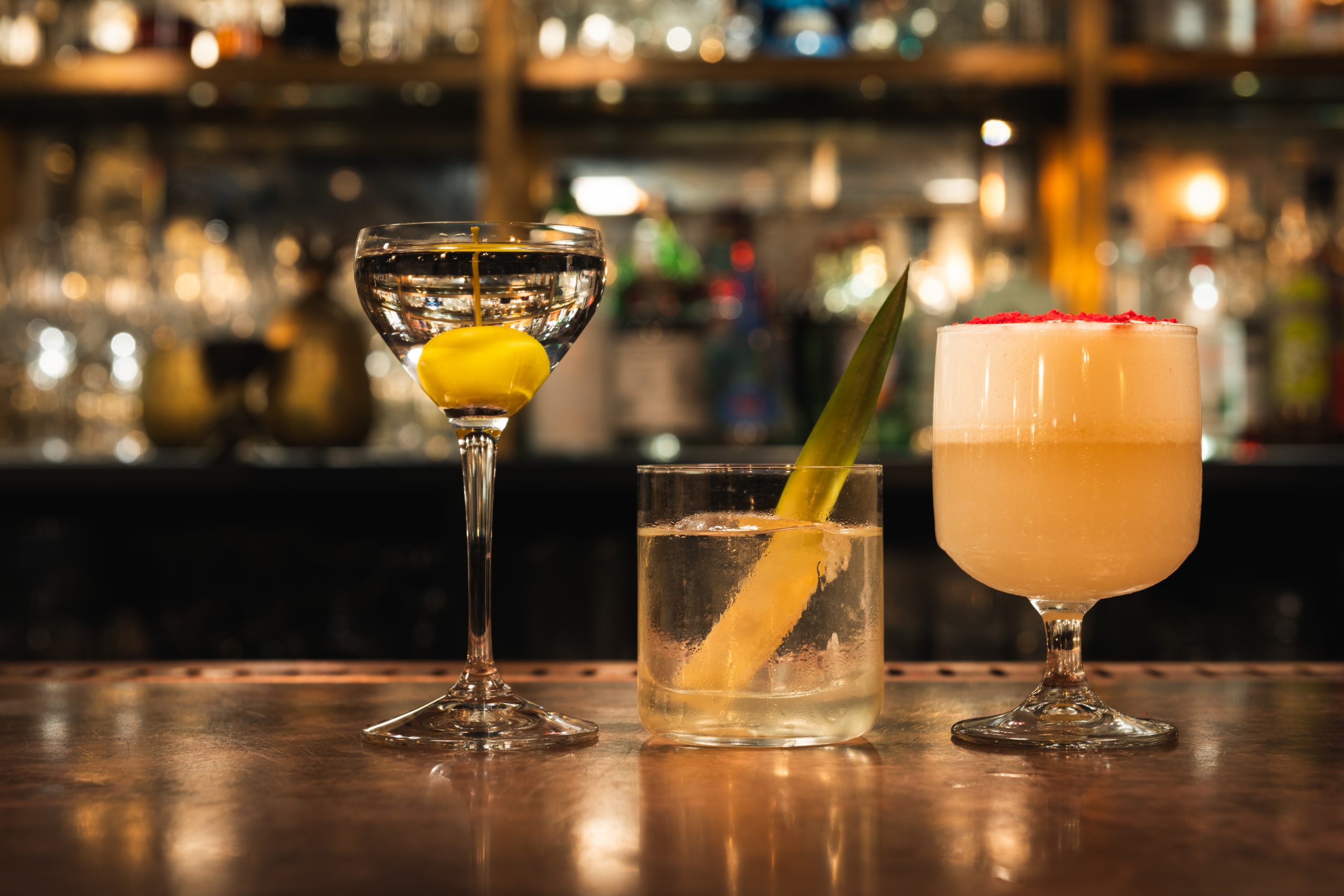 Lessons of a leader
With 17 years of running Hawksmoor (and counting) under his belt, Beckett has inevitably learned a few things along the way in his own career journey. As anyone who runs a business will know, some of those skills that brought them into the industry can quickly fall by the wayside as bigger responsibilities start to require more time (and are often behind a laptop) – taking them away from some of the things they really enjoy or know they're good at.
It's something Beckett sees as a navigable challenge. "Do I regret or resent dropping bits and bobs that I've really enjoyed in the past? I'm not sure if I do actually, but I do know that it's a real thing for a lot of people: doing what they love, then being very successful, and it pushes them out of it… It really helps to be aware of that as a potential change, but also being aware of the trade-offs."
"I'm good at getting a large group of people to kind of march in the same direction towards a goal."
Then there's the power of partnership. Even in an industry like hospitality where you're surrounded by people, he says, being in charge is a lonely place to be at times – especially when things go wrong. Most people in your business can't empathise, having not been in a position of leadership or privy to the intricacies of running a business; or, their wage depends on the business succeeding, and any talk to issues puts that in jeopardy. For Beckett, having a business partner has been instrumental in navigating those trickier times of being a leader. And if you don't have a business partner, he advises looking elsewhere for that support: "If you haven't got that in a business partnership, you've got to find it elsewhere. Otherwise, I think it's a really difficult job."
---
Beckett's five mantras for running a (scalable) business
Never stop prioritising people or standards. Those two things have to be part of the top three or four priorities all the time. There's a daft, American-sounding truism that I've heard about leadership which I think about sometimes as actually being my job: 'The main thing is to keep the main thing the main thing'. If you can succeed in doing that, you give yourself a fairly good chance.
Know who you are. It's very difficult, but really get to grips on what the business that you've created really is, and what the culture is. Working that out is just absolute gold dust.
You just have to accept that over time or over scale, most things will change. Some for the better, some worse, some not qualitatively at all; but you have to know what the small number of things are that should never change, or you will lose the thing that made you great in the first place.
Understand the difference between operations and business. You can be good at one and not the other. 
Those difficult, boring things that big companies seem to be good at are actually really important. 
Millie Milliken