Rome Bar Show – Day 2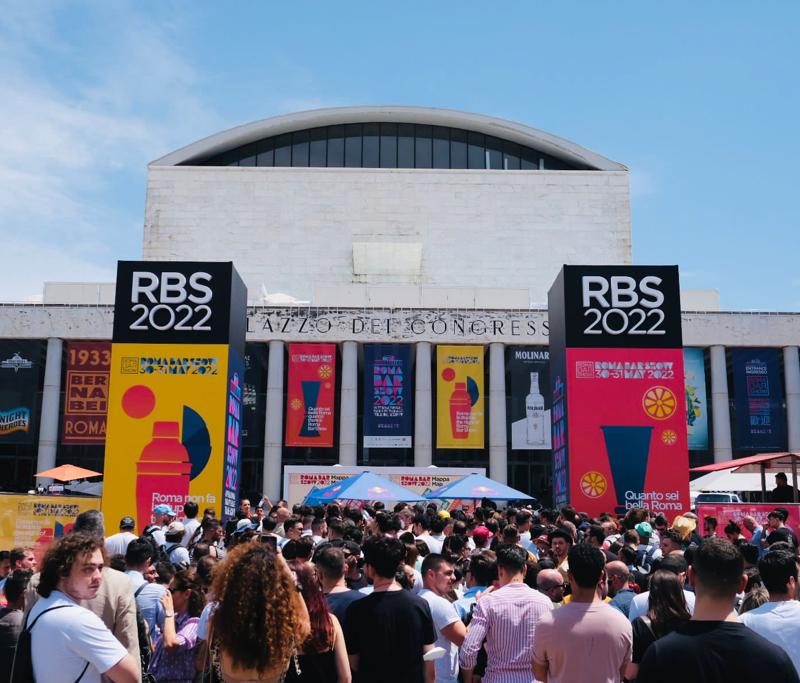 It's a wrap! Rome Bar Show goes in the books, marking the line between the past and the future: with the new Campari Academy platform and docu series "Perspectives" launching on day one, the bartending community will now have a nurturing and stimulating new environment to roam – whether in search of inspiration, educational opportunities, or just to ask questions. Speaking of which, day two was all about questions; the serious, the quirky, the fun – and everything in-between.
Bartenders from all over the world joined us on the stand, sharing their thoughts, talent and ideas – and most importantly – their (often unexpected) insights. The nearby Campari stand served up impeccable classics while answers were given, new aquaintances made and cameras rolling. Make sure to stay tuned and do not miss the final cut, for a look into the mind of our bartenders.
We caught up with Leonardo Leuci, co-founder of The Jerry Thomas Project and Rome Bar Show, and Alex Frezza, owner and manager at L'Antiquario in Naples (ranked 82nd in last year's World 50 Best) – to see what makes them excited (and not) as they shared ideas and thoughts, and reflected on their contribution to contemporary bartending in the country.
To finish off the bar show, a vermouth focused masterclass by Giorgio Bargiani (World's 50 Best Bars number one Connaught Bar in London, and Vermouth 1757 Global Advocate), showcaseing the wonderful world of aromatics. Then it was time to hit the streets of Rome!
In what seemed like an limitless line up of guestshifts and take overs, Frezza and L'Antiquario took over Drink Kong's Little Kong: located in the pulsing heart of the Roman nightlife, Patrick Pistolesi's psychelic parlour is a must visit addition to any bar crawl. Check back here very soon for a guide on Rome's most iconic cocktail bars.
Questions, but most importantly answers; Rome Bar Show has been a blast of fresh energy opening new doors to the bartending universe: excitingly just the first step of many more to come, as we continue to search for new perspectives.
Carlo Carnevale