The world famous italian cocktail: Aperol Spritz. The original recipe
How to make an Aperol Spritz: simple and tasty cocktail recipe
Learn the original Italian recipe of the Aperol Spritz — showing the proper way to make and drink Aperol Spritz.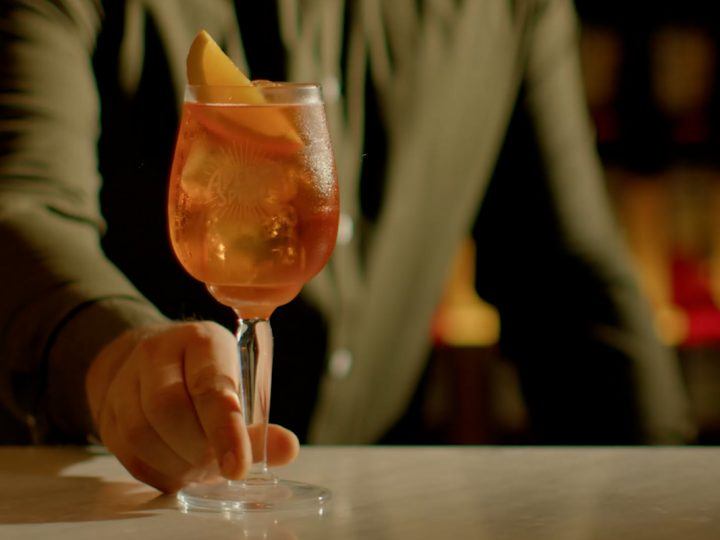 Ingredientes
90 ml Prosecco Doc
60 ml Aperol
30 ml Soda Water
Garnish: Orange Wedge or Slice
Grabs large branded wine glass.

Fills with ice.

Free pour 90 ml Prosecco Doc.

Follow with 60ml of Aperol using jigger.

Use selts to splash 30ml or dash of Soda Water.

Spoon mix from bottom up to incorporate.

Garnish with orange wedge / slice.