Are Purpose-driven Spirits the Future, the Past or Something else Entirely?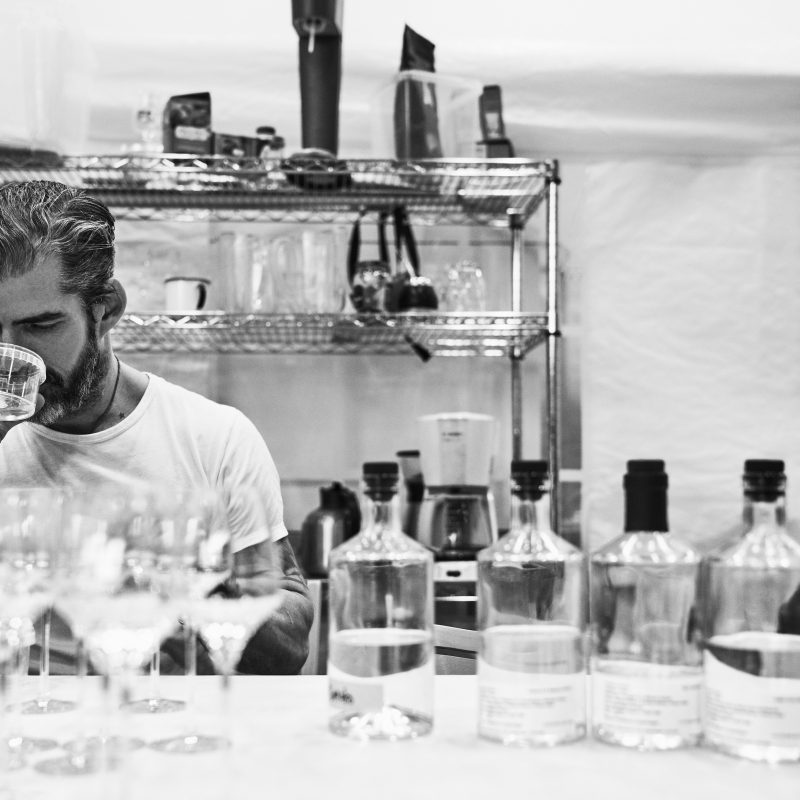 When was the last time you saw a new traditional gin get launched and got excited about it? I thought as much. As much as we love the juniper-based spirit, these days, something as perfunctory as a traditional spirit with no discernible difference will, sadly, arrive lacklustre. That's because the world of spirits making has become increasingly experimental.
These new liquids can be as wild as uncategorizable spirits made from pasilla mixe chillies, plum stones and smoked Jerusalem artichoke leaves; as straightforward as a flavoured vodka or gin; as functional as a CBD-infused drink; or as utilitarian as a non-alcoholic liquid. But what all of them have in common is a purpose – be that for driving flavour, for being a more mindful option, for having a marketable hook, or sometimes, just for a bit of fun. 
In the days leading up to writing this article, a slew of new purpose-driven spirits were launched: Johnnie Walker announced the global release of its 'Blonde' expression, designed in a sweeter style to be 'a more accessible style of Scotch'; Lagavulin launched an 11yo whisky designed to pair with steak; and Ardbeg released its smokiest ever expression, Hypernova.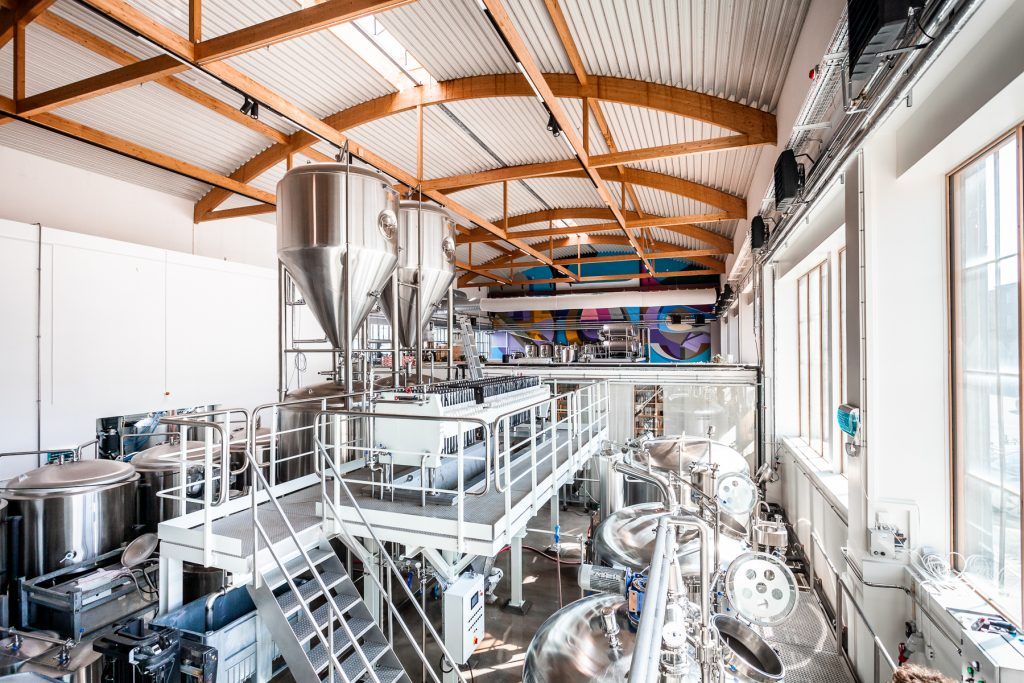 NEW HORIZONS
But set world's apart from the likes of whisky comes perhaps the most playful – and almost cult-followed – brands the world of spirits has seen for a while. Empirical Spirits burst onto the scene from Copenhagen in 2017. Since then, founder Lars Williams and Mark Emil Hermansen (who both previously worked in R&D at Noma) have launched some of the industry's most mind-boggling spirits based purely on flavour creation. "We founded Empirical in 2017 to further explore the role flavour plays in their ability to create and transport experiences," explains Williams. "We apply the hard work, as well as the culinary and scientific innovation we learned through our careers in kitchens to harness flavours differently and democratise the way they are shared."
It's certainly true that brands like Empirical are bringing bartenders flavours that elsewhere they'd struggle to find, but while Williams is adamant that his products aren't solely for mixing, head buyer for Speciality Drinks Dawn Davies MW isn't so sure. "It is undrinkable as a spirit itself. When you look at the ingredients it is very clever but they are very much made for mixing," she says. "There is a completely different dynamic of flavour, but I do think they are definitely flavour led for bartenders." On the other hand, there are brands like Warner's Æcorn Aperitifs which Warner grew both as a way to equip bartenders with the tools they were missing to make flavourful non-alcoholic drinks but also as a reaction to consumer demand for better, more nuanced alcohol alternatives.
Both born out of a drive for flavour, both appealing to a different audience. It's a new approach to spirits that award-winning spirits educator, founder of The Mixing Class and former bartender Hannah Lanfear is excited about. "I believe there's so much exciting innovation to come that will bring more people towards spirits with greater inclusivity and I'm all for it," she says of the opportunity for bringing more people into the world of spirits. "The idea of what our traditional spirits categories are may shift, but for me, anything that democratises spirits is a positive thing we should get behind."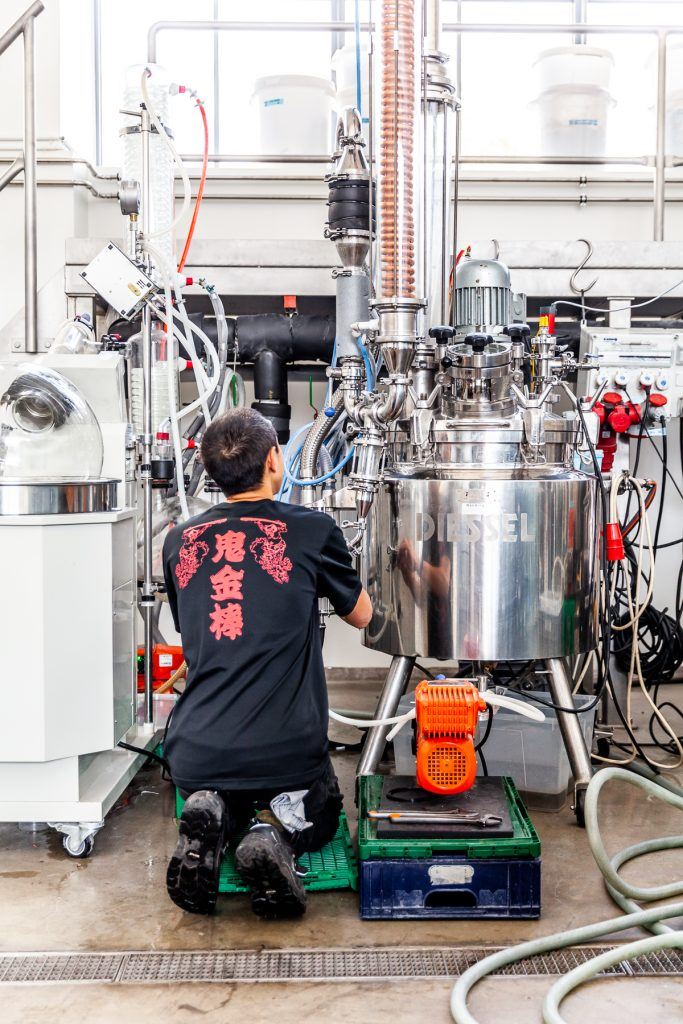 HOW DO THEY MAKE THEM?
These different styles of spirits borrow recognisable drinks making techniques while also combining them with less recognisable flavours and ingredients and pushing parts of the production process further. Over at Empirical, the team "apply different methods of fermentation like koji or different strains of yeast to unlock new flavours; explore the world of botanicals outside what we already know… [and] turn to vacuum distillation, drastically reducing the boiling point of alcohol as low as 9°C, thus preserving all the fresh volatile flavour compounds of the ingredients". Williams describes the difference of using vacuum vs traditional distillation as like "putting marmalade beside fresh pressed orange juice – the two being different expressions of an orange".
Meanwhile, Warner took inspiration from the vermouth category, but instead asking English wineries for verjus and using it as their base. This was an important differentiation for Warner from other non-alcoholic drinks on the market. "We wanted to start with something that wasn't de-alcoholised, something that was complex," she explains. "In the UK there is no green harvest so we found a grower who makes verjus and that is where we began starting with a grape base and adding ingredients to aromatise."
SAME BUT DIFFERENT
While these processes are indeed experimental and creative, there is however an argument that while these styles of spirits and drinks might be new, the practice of production to force a flavour or character in spirit style is by no means new. Different methods of heating stills (direct fired will create more Maillard reactions and in turn usually more complex spirits), the variety of stills themselves (pot vs column still) and the angle of a lyne arm in whisky making, for example, are all ways of determining a desired flavour for your spirit.
"Traditionally speaking, all spirits were flavoured long before humans left out botanicals," explains Lanfear. "Distillation was all about capturing and stabilising the medicinal properties of plants. [Take] redistillation: It won't allow bitter tastes to carry over, but it's a great way of fixing botanical aromas in a clear water-white spirit," she continues citing London Dry Gin, Aquavit and Absinthe as all great examples. "Then you've got either hot or cold maceration. If hot then it's quick, if cool then slower. You can get the bitterness of botanicals when you choose this method as opposed to redistillation. Then you've got the use of other distillates or flavours that can be tipped in. It can be seen as the bottom of the pile in terms of quality, adding flavours, but it might be the best way to have captured whatever flavour at its peak."
Perhaps this emergence of new and untrodden flavours is simply a result of this evolution of human experimentation, combined with a move away from the steadfast traditions of the industry. "The classic rules don't apply anymore," states Warner. "We're looking at blending categories and the uber niche has become uber covetable." For Williams, it is a way of lifting the industry out of its comfort zone. "The world of spirits can sometimes feel stagnant. I think that breaking away from the pre-established and by definition restricting moulds they fit in, gives all of us the opportunity to experience novel flavour combinations… Doing so opens new doors and gives us the freedom to explore the endless possibilities of flavour, from fermentation techniques to ingredients and distillation processes."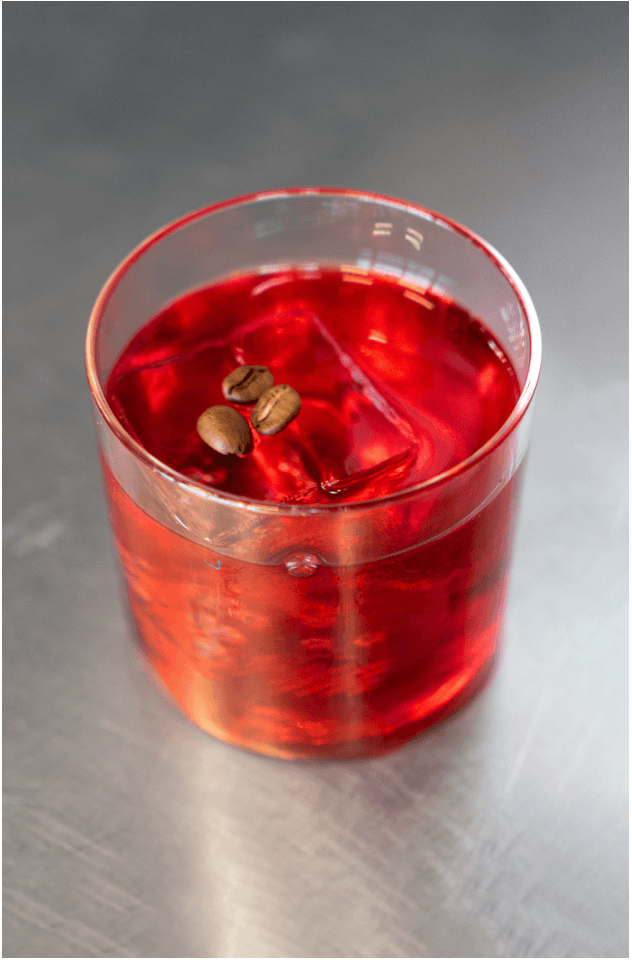 ULTERIOR MOTIVES?
Most of these new, category invigorating spirits also come with a hook – something that marketers can sink their teeth into and sell with relative ease on paper. But is marketing what is driving the evolution of spirits? And if so, is that necessarily a bad thing? Davies is cynical. "Marketing is the biggest danger to a brand than anything else. Marketers are usually people who don't understand a product or industry… consumers don't want smoke and mirrors, they want something clean, crisp and simple to understand."Lanfear is more forgiving on the matter. "It's tricky. I think for spirits companies, having a new SKU to bring to market gives you something to market and promote that keeps your brand fresh. So often spirits can stagnate and become less popular unless they've got something to talk about – that doesn't take away from the positives of giving bartenders something to craft cocktails with."
Millie Milliken