Le Bar Rouge x Campari Academy – Cocktail Spirits Paris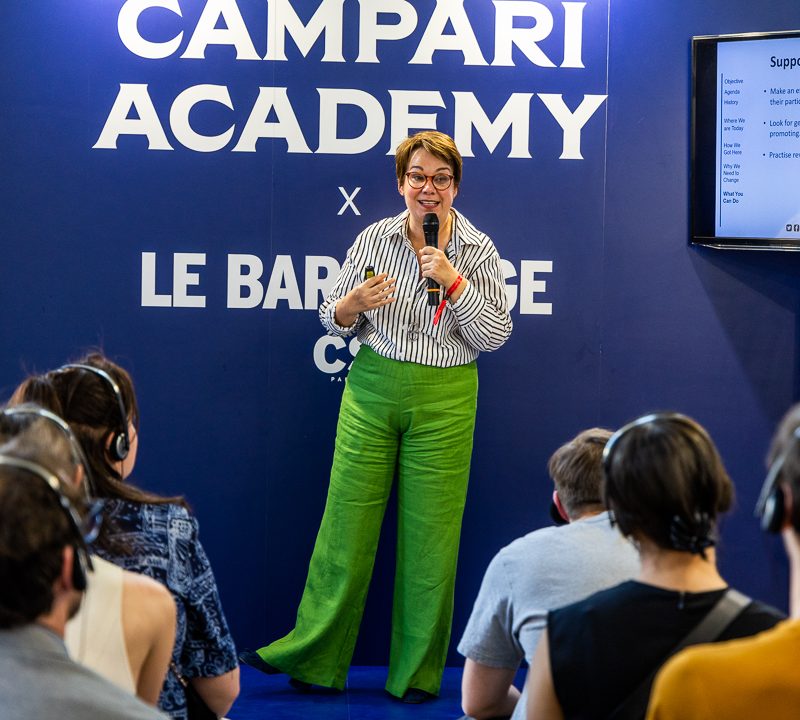 Campari Academy took over legendary Bar Rouge at Cocktail Spirits Paris this year, providing visitors with a spectacular panel of speakers to learn from. Here's what went down
Spanning over the two days of Cocktail Spirits this year (4 + 5 June) , Le Bar Rouge x Campari Academy covered several pivotal topics for bartenders and hospitality professionals: from inclusivity and diversity, to budget management, ranging all the way to education, inspiration, attention to detail, and bartending technique.
Here's a rundown of our speakers and their talks form Le Bar Rouge x Campari Academy.
---
Sam Orrock, Wax On, Berlin – 'Small-budget bar with big-budget dreams'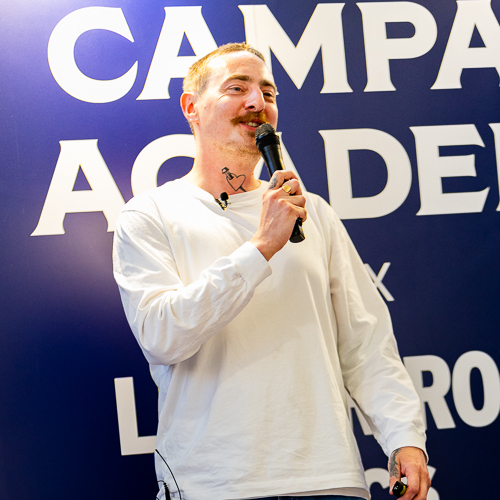 Sam Orrock is the owner of Berlin's Wax bar.
He started out as the bar manager at Matt Whiley's Peg + Patriot in London, before moving on to be the bar manager at Scout, also helmed by Whiley. He was then the group bar manager at Adam Handling London, before dedicating himself to Wax On.

Wax On is a low-key neighbourhood bar, focusing on not only a modern approach to cocktails, but also healthy hospitality, striving for its team to achieve a satisfying work/life balance.
Watch his talk below.
---
Jack Muirhead, MAD Academy, Copenhagen – 'MAD Academy – the importance and the impact of education'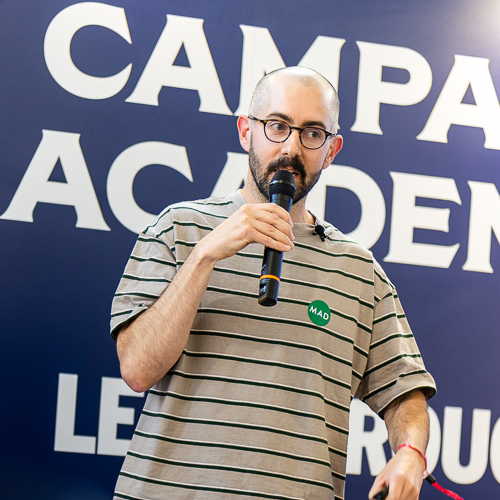 Jack Muirhead, is the manager of MAD Academy and a former bartender of 15 years with experience in some of the world's greatest bars, including Sydney's Bulletin Place and Bar Gyu+ in Hokkaido, Japan.
Drawing from his practical experience and a genuine passion for food, beverage, and service, Muirhead now hosts and teaches at MAD Academy.
Based in Copenhagen, it offers courses on business, leadership, and sustainability that are specifically built to address the pressing needs of bartenders, cooks, servers, and hospitality craftspeople around the globe.
Watch his talk below.
---
Lorraine Copes, Be Inclusive Hospitality, London – 'Be authentic, be international, be inclusive'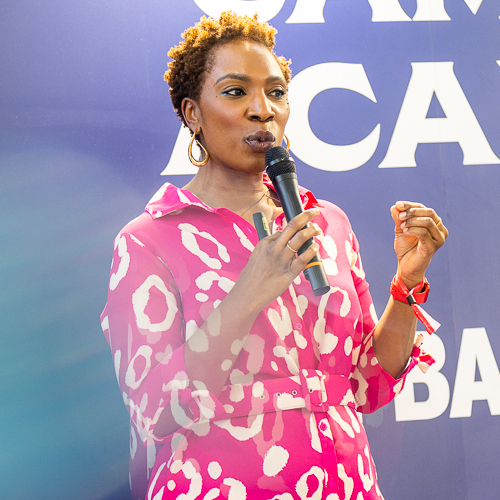 Lorraine Copes is a multi-award-winning social entrepreneur, hospitality consultant and life coach.
Having spent two decades as an executive director for brands (Gordon Ramsay Restaurants, Corbin & King), Lorraine felt compelled to form Be Inclusive Hospitality CIC in 2020 due to the consistent lack of representation of people of colour in positions of influence and the supply chain.
BIH now holds the prime position of igniting much-needed conversations and delivering initiatives to advance change within the hospitality, food, and drink sectors.
Watch her talk below.
---
Erik Lorincz, Kwānt, London – 'The guest experience still matters'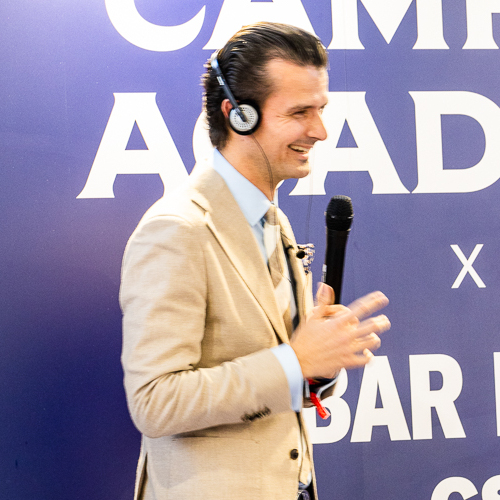 Originally from Slovakia, Erik Lorincz honed his craft in London, climbing up to international recognition and being crowned as champion in one of the most prestigious cocktail competitions.
He served as the 10th head bartender at the iconic American Bar at The Savoy, before opening his own cocktail bar, Kwānt.
Passion and dedication for classic mixology are his trademark, together with exquisite technique and unparalleled hospitality.
Watch his talk below.
---
Alex Frezza, L'Antiquario, Naples – 'How the hell did I get here? 10 things I learned opening my first bar'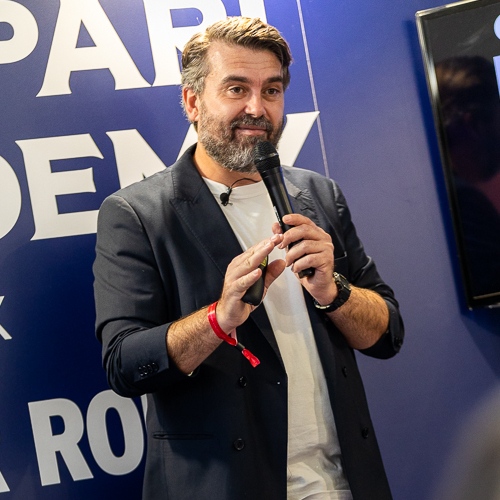 Former architecture student, Alex Frezza is co-owner of L'Antiquario in Naples, Italy.
Fine-tuning his craft following the footsteps of cocktail visionaries such as Sasha Petraske and Salvatore Calabrese, Frezza managed a cocktail catering business (and still does) before opening his speakeasy, bringing it to the international spotlight in the past few years.
His beliefs revolve around perfect hospitality, deep classic culture and a profound respect for his trademark white jacket.
Watch his talk below.
---
Maria Canabal, Parabere Forum, Nice – 'Driving gender balance in hospitality'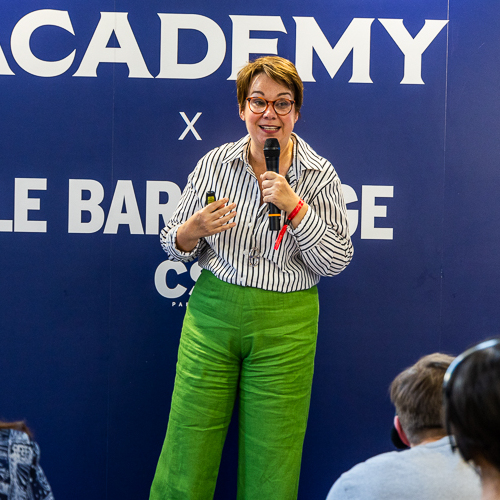 Maria Canabal is a world-renowned journalist and author, and founder of Parabere and Parabere Forum.
Created in 2015, Parabere's database lists more than 8,000 women who are chefs, sommeliers, food producers, scientists, anthropologists, innovators and other experts from all over the world.
It provides a resource both for storytellers and conference/festival organisers looking beyond the predictable, to enhance their articles and programmes with strong female voices.
Parabere Forum aims to promote female talent and its database is a directory and community for all.
Watch her talk below.
---
Constanca Cordeiro, UNI, Lisbon – 'UNI – FLAVOUR'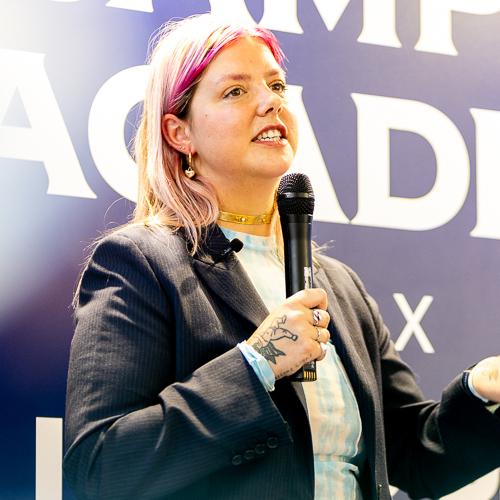 Constança Cordeiro has over 15 years of experience in hospitality. During her four years in London, Cordeiro reached the top 10 of the prestigious Diageo World Class UK 2017, and was announced winner of Time Out UK's 'The most creative menu in London' award, while heading up Peg + Patriot under the mentorship of Matt Whiley.
Returning to Portugal, she opened her first venture Toca da Raposa in 2018 with a menu focusing on the use of fresh Portuguese produce, seasonality, foraging and supporting local producers.
Now, Cordeiro has opened her latest project, UNI. Here she immerses her guests in an avant-garde den where she applies a more experimental approach to her menu.
Watch her talk below.
---
Daniel Waddy, Satan's Whiskers, London – 'The general principles of roundbuilding'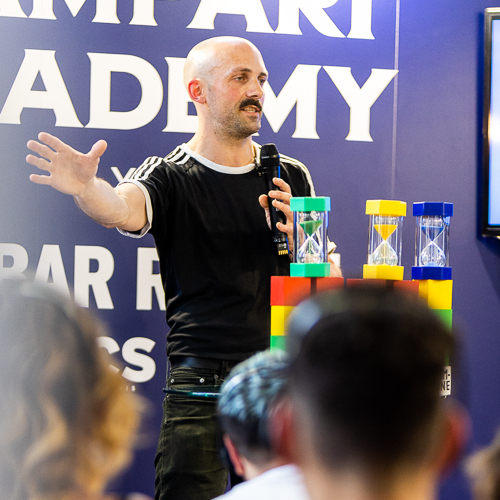 Daniel Waddy is lead author of Roundbuilding, a book that delves into the practical side of cocktail bartending.
Currently celebrating 20 years behind the stick, Waddy believes that traditional methods are still as relevant as ever in the evolving world of modern bars.
Having initially worked in nightclubs, a move into restaurant bars and an interest in cocktails prompted a move to London in 2010, where he spent a few formative years working for Jonathan Downey.
During this time Waddy met Kevin Armstrong and when Armstrong opened Satan's Whiskers, it seemed like the next step. The two have now worked together continuously since 2014.
Watch his talk below.