Watch The Bar Show Show from Campari Academy at the Grand Campari Hotel in Berlin now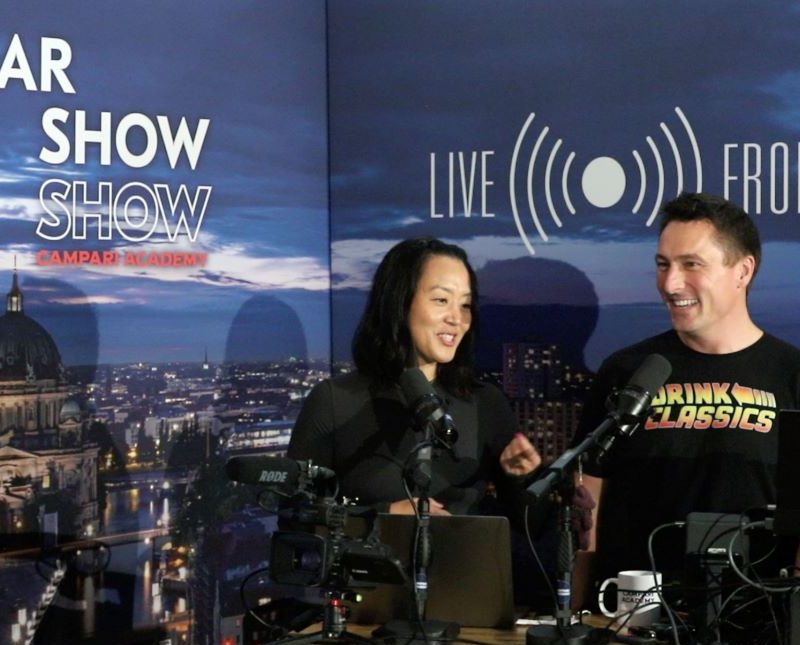 In October 2023, we brought together eight experts to share their professional insights into the industry. From personal connection to the importance of flair, here's what was shared over two days in Berlin
What role does architecture play in designing a cocktail? How does hunger affect how we taste spirits? And what if everything we know about a cocktail is based on bad research? Over two days at the Campari Academy Suite in Berlin (9-10 October) eight experts from across the industry answered all these questions and more on The Bar Bar Show.
From historians and bartenders to academics and educators, they shared in depth the outcomes of decades of experience in a programme designed to gives bartenders a bigger picture of what making drinks really means.
Couldn't join us? Not to worry – you can catch up on all of the talks below. Enjoy the show.
Dr Anna Sulan Masing, writer and academic, London – 'The importance of heritage: Call your flavours'
Masing is an academic, writer and editor. Her career has spanned hospitality, the corporate world, media and the arts, and in 2014 she completed her PhD doctorate looking at how identity changes when space and location changes. Among her many projects, she is co-founder of SOURCED, a public research platform that explores our global food and drink systems; she is also co-founder and editor-in-chief of Cheese magazine. Masing's narrative podcast, 'Taste of Place' by Whetstone Radio Collective, explores the history of pepper, while her debut book, 'Chinese And Other Asian', will be published by Weidenfeld & Nicolson.
Anna Sulan Masing looks at our connections between identity and flavour, and the role that storytelling through food and drink practices plays when it comes to honouring our pasts. It can be easy to forget the origin of drinks, that they are agricultural products, created for and by communities. We can tell their stories through food and drink, acting as the stewards of our ancestors who made them before us. Masing's love of deep-diving into singular ingredients means that she focuses on tuak, a drink commonly found in her Iban community in Sarawak. She asks: "What does heritage mean to you?"
Kevin Kos, founder Cocktail Time, Slovenia – 'The secret ingredient for social media success!'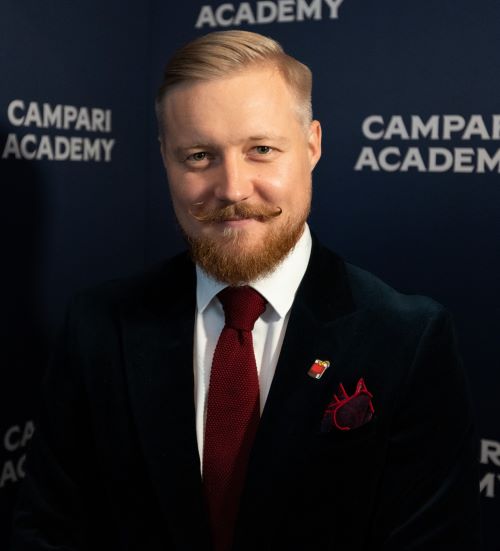 Kevin Kos charts the journey of 'Cocktail Time with Kevin Kos', explaining how he met his partners, to creating his first episode at his apartment. From choosing the best platform to publish on, the language to speak in, and perfecting the format, Kos and his team underwent many learning curves in building his channel: that it would take 40 hours to create one video, 1.5 years for the platform to take off, and that going viral can change everything. Now, with 140k subscribers, his platform has become a lucrative business. The key? Knowing the types of content that will bring you success.
Kos is a bartender from Slovenia. He's been working in hospitality since he was 16. Bartending happened randomly after he enrolled in a civil engineering school, but after winning a few cocktail competitions in Slovenia, his career took off. After doing the job for a long time, he wanted to share his knowledge about bartending and mixology through his staff and YouTube channel, 'Cocktail Time with Kevin Kos' was launched, where he works with his two good friends, Sašo Veber (director of photography) and Robi Fišer (director).
Billy Wagner, owner-sommelier of Nobelhart & Schmutzig, Berlin – 'Good food won't change the world, but it's not a bad place to start: Lesson's from Germany's most political restaurant'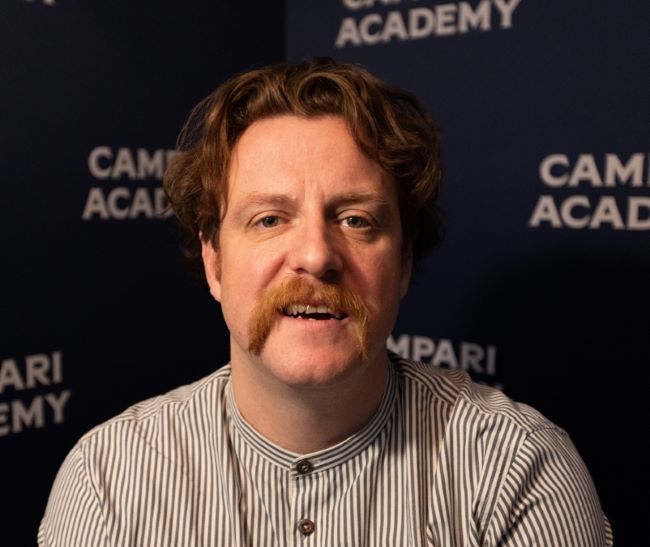 Billy Wagner wants his restaurant to make people think. How does an exhibition of vulvas relate to the commercialisation of perfection in the food industry? How can we vilify the exploitation of animals in the food industry while exploiting our own staff? How does using only locally sourced produce from small producers change how we think about capitalism in Germany? In his talk, Wagner explains how the way he runs his business is challenging the way restaurants have typically been run. From introducing a guide of conduct, to operating 4-day weeks, and refusing to serve sexists, racists, xenophobes, Wagner gives us inspiring insight into how hospitality businesses can do more than we think.
Billy is the owner of Michelin-starred Nobelhart & Schmutzig. After stops at Nuremberg's Essigbrätle-in restaurant, Dieter Kaufmann's Zur Traube in Grevenbroich, Claudia Stern's Vintage in Cologne and the Monkey's Plaza in Düsseldorf, he came to Berlin in 2008 to take the role of host and sommelier at Weinbar Rutz. His establishment Nobelhart & Schmutzig, which he opened in 2015, is intended to inform his guests about the wide range of products available in Berlin and its environment. He sees it as a personal duty to support producers in Berlin and its environs, and liberate those products from their anonymity.
Hannah Lanfear, advocacy and content manager at Speciality Drinks – 'So you think you can taste'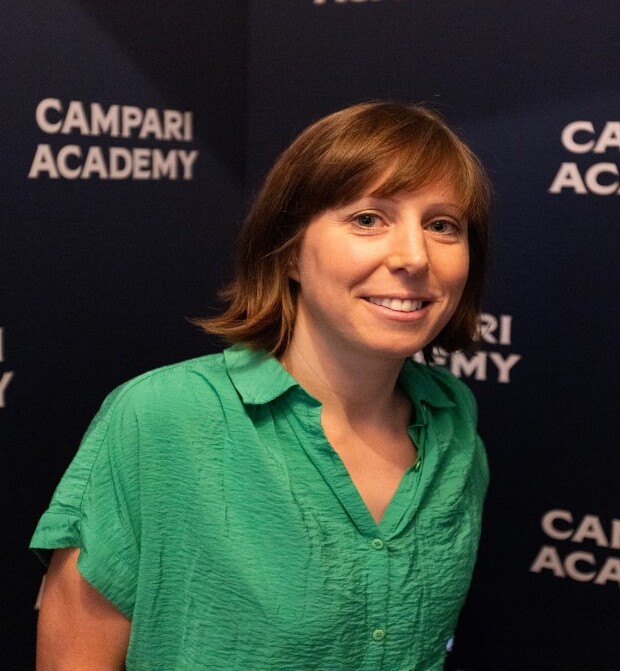 Hannah Lanfear gives us her tips and tricks for becoming better tasters. While bartenders have excellent palates from constantly learning how to balance drinks, when it comes to tasting spirits there are so many different ways in which we can be tripped up, and the importance of learning how to taste professionally is often ignored. From knowing the best time to taste, to developing our language, understanding the complexities of how we smell, and seeing our progression as a constant strengthening of a muscle, Lanfear gives us her well-earned advice.
Lanfear is a preeminent force in the world of spirits education, having delivered seminars the world over, and taught WSET Spirits courses to 2,000 industry folk. With two decades of industry experience, spanning elite cocktail bars and as an international brand ambassador, in 2017 Lanfear founded The Mixing Class, a company dedicated to delivering spirits education to the cocktail and spirits industry. Founded on the principle that education is a powerful tool to better the equity of opportunity in our trade, these beliefs continue to inspire her in building an accessible and impactful education platform as advocacy manager for Speciality Drinks.
Stefanie Hanssen, founder of Frau Tonis Parfum, Berlin – 'Every scent tells a story'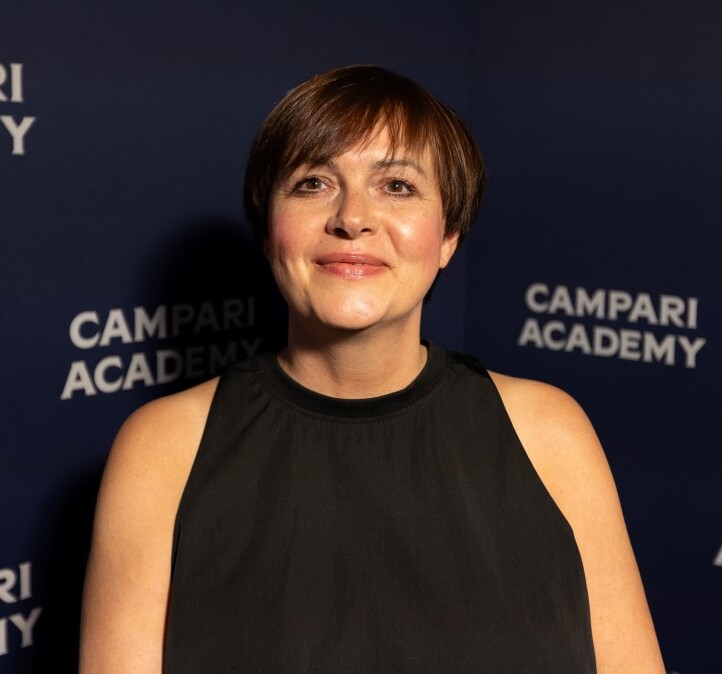 How can our experiences, emotions and ideas come together to create the perfect scent? And how could this relate to the day-to-day work of bartenders making drinks? In her seminar, Stefanie Hanssen recalls her memories, trips, and the endless cues she found in foreign countries and the people she met from all corners of the planet, to create Frau Tonis' 36 globally recognised perfumes. Taking her signature 'Thé Arabique' release as an example, Hanssen discusses her process to "put a vision in the bottles", highlighting the fundamental communication between her and the perfumers, from sketching her idea to the final result. As Hanssen advises, a perfume is a unique instrument for the wearer to experience their memories, and senses can be inspirational for the craft to come alive. Time and teamwork are also pivotal, as creativity does not happen overnight.
Hanssen is the founder of Frau Tonis Parfum in Berlin, which focuses on the development of high-quality signature perfumes. A former journalist (she worked from 1994 to 1998 as a freelancer for various daily newspapers such as WAZ, Ruhr Nachrichten and private radios), Hanssen leads her company with broad vision and unique expertise. With internationally renowned customers such as the KaDeWe Group, Sony and Volkswagen, Frau Tonis Parfum has conquered global recognition, and Hanssen is considered a trendsetter within the perfume industry.
Anistatia Miller, historian, author, founder of Mixellany, England – 'Everything has a meaning, if only we could read it'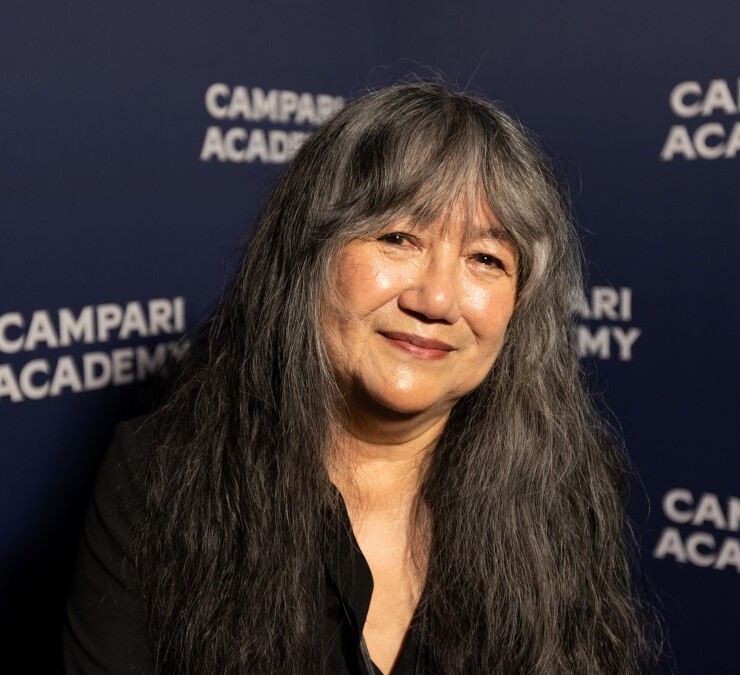 Drinks history is paved with well-trodden stories, so rooted in mainstream knowledge that bartenders and drinkers take them as absolute truth. But constantly questioning what we believe to be the truth could turn these stories on their heads, says Miller in her seminar. Was the word 'cocktail' really first printed in 1806? What did the Martini look like in 19th century? Miller explains the need for critical thinking, and the importance of precision, accuracy and historical relevance for a bartender to really bring their knowledge to the next level through education and research. And don't miss her spoiler about her upcoming book: the history of gin is expected to change dramatically.
Anistatia Miller, MA, MSc (Ox) is the director of Mixellany Limited. With more than 30 years of experience in researching and writing about the history of drinks and spirits, Miller is a multi-award-winning drinks historian and author, soon to release having worked on fundamental books such as 'Spirituous Journey: A History of Drinks', 'Shaken not Stirred: A celebration of the Martini', 'Cuban Cocktails' and many more. Miller has also just completed her PhD thesis in History from the University of Bristol on the economic and social history of brewing in Tudor and Stuart Bristol.
Jeffrey Morgenthlaler, co-owner of Pacific Standard Portland – 'Applying scientific method and design process to cocktail programmes'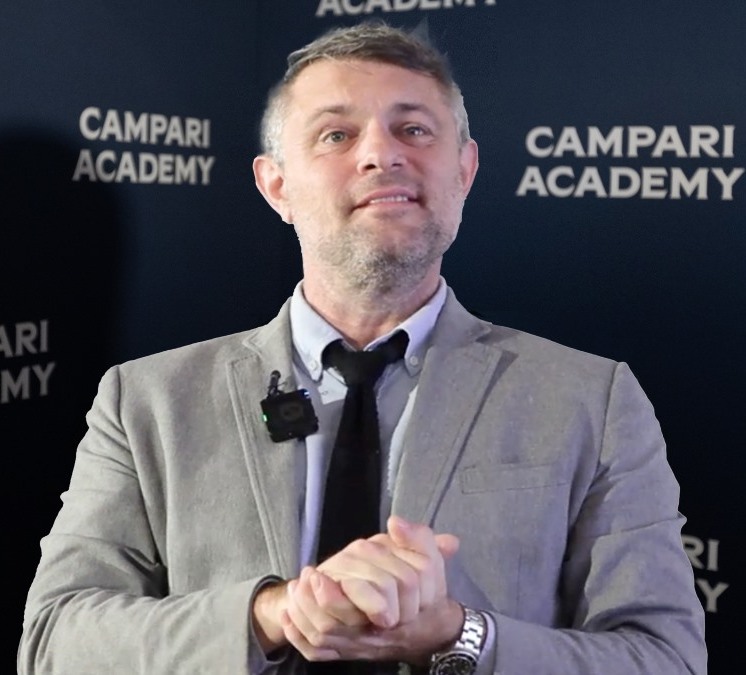 What are the individual steps you go through when developing a great bar programme? For Jeffrey Morgenthaler, degrees in physics and architecture have unexpectedly played a pivotal role in how he has built them for his bars over the years – and they continue to do so today. In his seminar, he breaks down his seven steps of both the scientific method and the design process: from developing a hypothesis, experimentation, and analysing data; to defining a concept, sketching and testing, before explaining how he puts both of these approaches into practice when he develops a new cocktail.
Jeffrey Morgenthaler is an award-winning bartender and author of the first book devoted entirely to cocktail technique, The Bar Book: Elements of Cocktail Technique. He most recently managed the seven-time James Beard Award-nominated bar program at Clyde Common in Portland, Oregon, and is now the co-owner of Pacific Standard, a hotel lobby bar in Portland. Nominated several times in the most influent and prestigious categories of hospitality lists and rankings, Morgenthaler is a regular contributor to The Daily Beast, and the author of 'Drinking Distilled'. He is also the head judge of the San Francisco World Spirits Competition.
Christian Delpech, Flair World Champion – 'How flair enhances and amplifies bartending skills'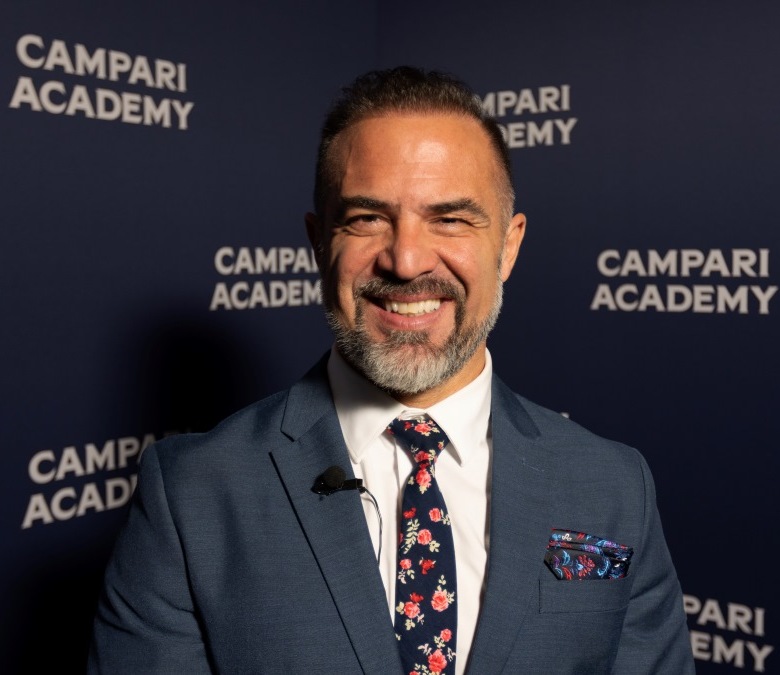 In recent years, flair bartending has been relegated in favour of the minimalist, modern bartending style. But flair bartending has played – and still plays – an important role in the development of a great bar professional, says Christian Delpech. Indeed, many of today's greatest bartenders started their careers as flair bartenders, before turning to a more classical style as the years went by. From practice and discipline to awareness and bar tool management, he explains how the unique set of skills a flair bartender has to master can prove to be essential in any other bartending environment.
Nineteen-time Flair World Champion, and winner of over 60 international competitions, Christian Delpech is globally considered a flair bartending legend. Born in Argentina, he moved to Spain and approached flair bartending in 2000, moving the first steps of what would become an unparalleled career. After spending 14 years tending bars in Las Vegas and travelling the world winning competitions and honing his skills, Delpech settled in Miami, where he established himself as a successful bar manager as well.