Engineering the Experience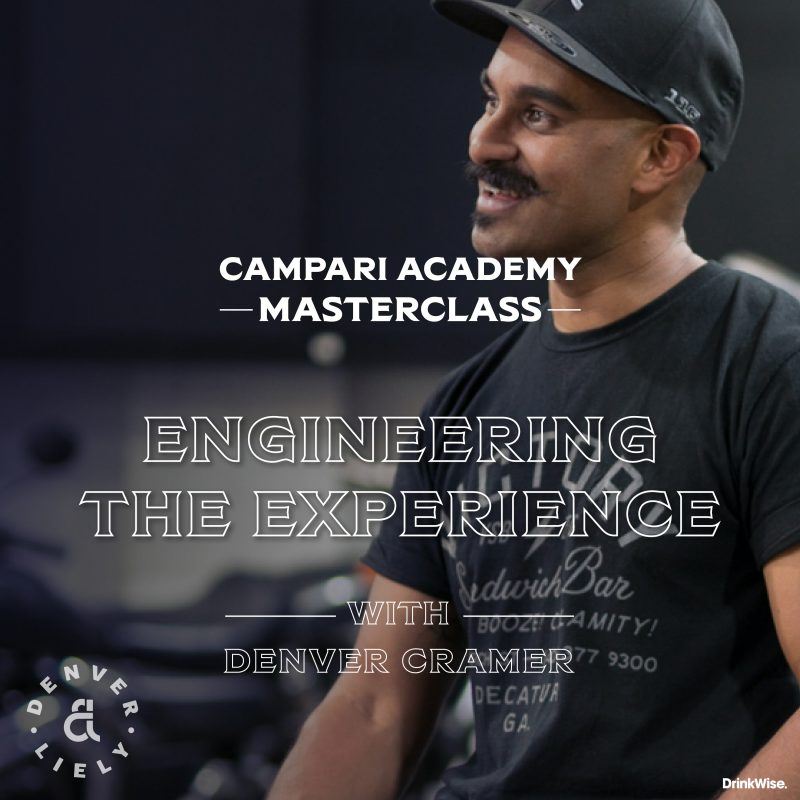 The Campari Academy is first Masterclass of 2022, Engineering the Experience was presented in collaboration with Denver Cramer (Denver & Liely).
Since they launched in 2015, Denver & Liely have been designing glassware purely for enhancing the experience of Whisk(e)y, Agave spirits, Gin & now Beer through thoughtful considerations and extensive research.
These sessions goes far beyond how to best enjoy a drink, but delving into the psychology of experiences, how we can best shape them to surprise and delight our guests and really take a deep look into how engineering truly impacts that moment where liquid meets lips.
In true Campari Academy style, these learnings were brought to life with the assistance of a true great of the Australian bar scene, Michael Chiem from Sydney's PS40.
With Denver's expertise on engineering and Michael's unique approach to creating memorable bar experiences in the same session, you know this was a truly unmissable Masterclass (but if you did, enjoy a recap in the digital booklet)!