Why do we taste? With Dr. Karl – Masterclass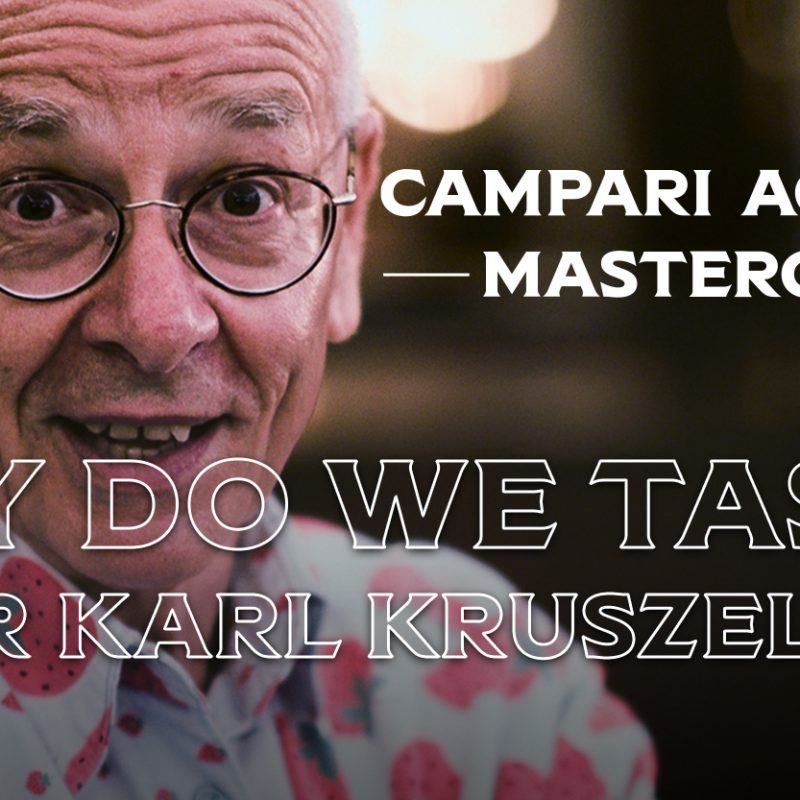 We were proud to launch our new CAMPARI ACADEMY Masterclass Program in 2019. Throughout the year we hope to inspire new approaches to beverage service and creativity with Masterclasses delivered by engaging specialists in their chosen field.
Our first Masterclass – titled "WHY DO WE TASTE?" – saw a deep dive into the science behind of one of our most misunderstood senses: TASTE. We were taken on a journey that not only debunked common misconceptions, but also bring to life research and recent discoveries on the sense that most motivates our guests at the bar.
Bartenders from around Australia, both physically and virtually, were delighted to have one of Australia's most loved scientists, Dr. Karl Kruszlenicki bring this subject to life in front of their very eyes. By putting a lens on TASTE and all its aspects – Acid, Sweet, Bitter, Salt, and Umami – we opened-up discussions on the subject to trigger your creativity and give you a better understanding on how to develop new and exciting drinking experiences for your customers.