Espolòn tequila and the art of tequila production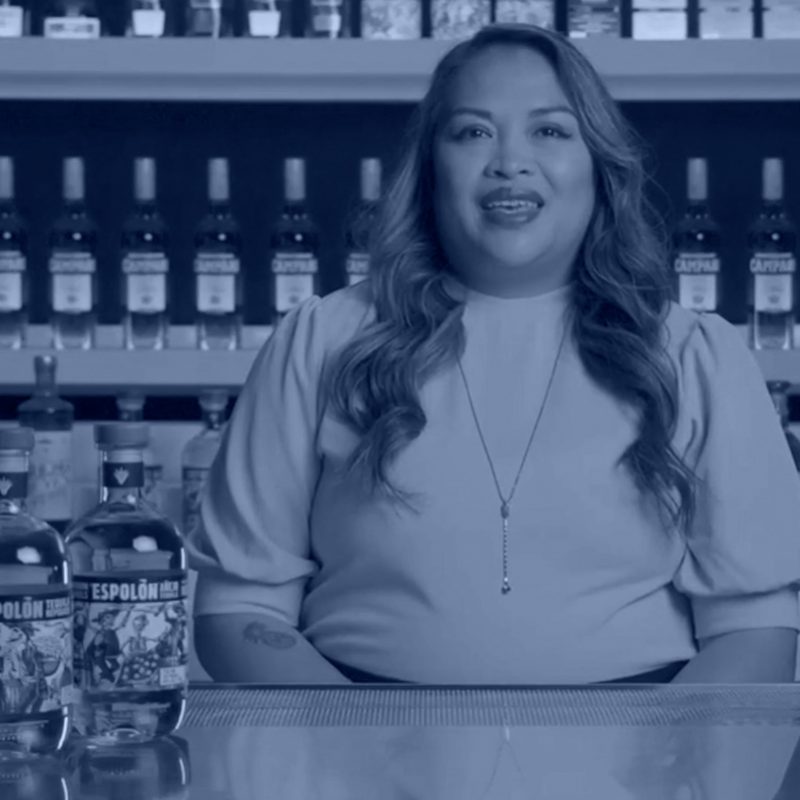 History
Espolòn's Master Distiller – or Maestro Tequilero – Cirilo Oropeza, spent decades learning both the science of distillation and the art of tequila making. He dedicated himself to his dream of creating a superior tequila that could be accessible to everyone. In 1995 – he met a fellow Mexican entrepreneur who shared his ambition – and within a year they has built a new distillery 2000m above sea level in the highlands of Jalisco, Mexico. It was here that Cirilo's passion was unleashed – combining his background in chemical engineering – with over 50 years of distilling experience. In 1998 – the very first bottles of Espolòn began shipping all over the world. Cirilo named his tequila for the spur of the iconic rooster – a historic symbol of strength, nobility, and national pride in Mexico. Created using a combination of traditional and modern techniques, Espolòn is hailed as a superior tequila – and is favoured by bartenders around the world.
Production
From cooking through to bottling – all steps of Espolòn's production are housed in one facility – Casa San Nicolas in Arandas, Jalisco. Once harvested – the Agave are roasted – before being pressed using mechanical roller mills, to extract the juice that will be fermented. During the fermentation process, sugars are transformed into alcohol using a strain of yeast that affects body, flavour, and aroma. This process takes approximately between 70 and 80 hours. Next, the agave wort, or "mosto," is heated to evaporate the alcohol, which is then condensed and collected. Distillation takes place twice, with the heads and tails cut off each time to preserve only the best of the liquid. Espolòn Reposado and Anejo age in American oak barrels – featuring a lighter No. 2 char – to impart more subtle caramel and vanilla notes and to let the distillate flavour shine. The spirit goes into the barrel at 42% ABV – with less water added before bottling – to ensure that when poured, Espolòn's complex flavour arrives in a big way.
Portfolio and Tasting Notes
Espolòn Tequila Blanco is an un-aged tequila. It is clear – with a platinum cast – and has aromas of sweet agave, florals, tropical fruit, and lemon zest, with a hint of pepper. Espolòn Tequila Blanco has an elegant, clean finish that ends with a hint of spice – perfect for signature cocktails such as the the Espolòn Paloma and the Espolòn Margarita.
Espolòn Tequila Reposado is rested for at least two months in American oak barrels – which give it its rich, golden hue. It has a bold, round palate – medium-to-full-bodied flavour – with a taste of rich, roasted agave, sweet tropical fruit, vanilla, and brown spices, with a long spicy finish. Espolòn Tequila Reposado is best served neat or on the rocks – or in a light cocktail such as a Reposado Mule.
Espolòn Añejo Tequila is aged at least 12 months in American oak barrels – and finished in Wild Turkey bourbon barrels, which provide a beautifully bright, reddish-gold hue. This tequila has a complex aroma – a medium- to full-bodied, balanced taste – with subtle notes of caramel, vanilla, dried fruits, and chocolate. Espolòn Añejo Tequila can be enjoyed neat or on the rocks – or in a signature cocktail such as an Añejo Old Fashioned.
Key Message on the Product
Some key points to remember on Espolon Tequila:
With over 50 years of expertise, visionary master distiller – the late Cirilo Oropeza – was responsible for bringing Espolòn Tequila to the world.
Espolòn Tequila is a testament to Cirilo's pioneering spirit and named after the spur of the rooster – a powerful symbol of Mexican pride.
The rooster, Ramón, is the icon of Espolòn – and is featured on the label of every bottle.
Espolòn is made in the highlands of the Jalisco region of Mexico – known to be the premier region for making Tequila.
Only 100% Blue Weber Agave goes into the tequila – hand-harvested when the agave's matured and the sugar content is perfect.
The spirit is made from a blend of pot still and column still distillates – for a flavour that is bright and full, with notes of citrus and pepper. In summary – Espolòn Tequila is a tribute to Mexican culture – that pays homage to the true essence of the people and the land itself.
Hero cocktail – Paloma
Though its true origin is contested – the one fact that we can be sure of – is that the Paloma is a global icon. The signature cocktail perfectly showcases the utility of Espolòn Tequila and is guaranteed to hold fast as a mainstay in bars for decades to come. Start with a collins glass – fill with ice – and add:
2 Parts Espolòn® Tequila Blanco
0.25 Part Fresh Lime Juice
Pinch of Salt And top with grapefruit soda. Gently stir with straw and garnish with Grapefruit ribbon. Cheers!