Discover Bulldog Gin: an iconic London Dry Gin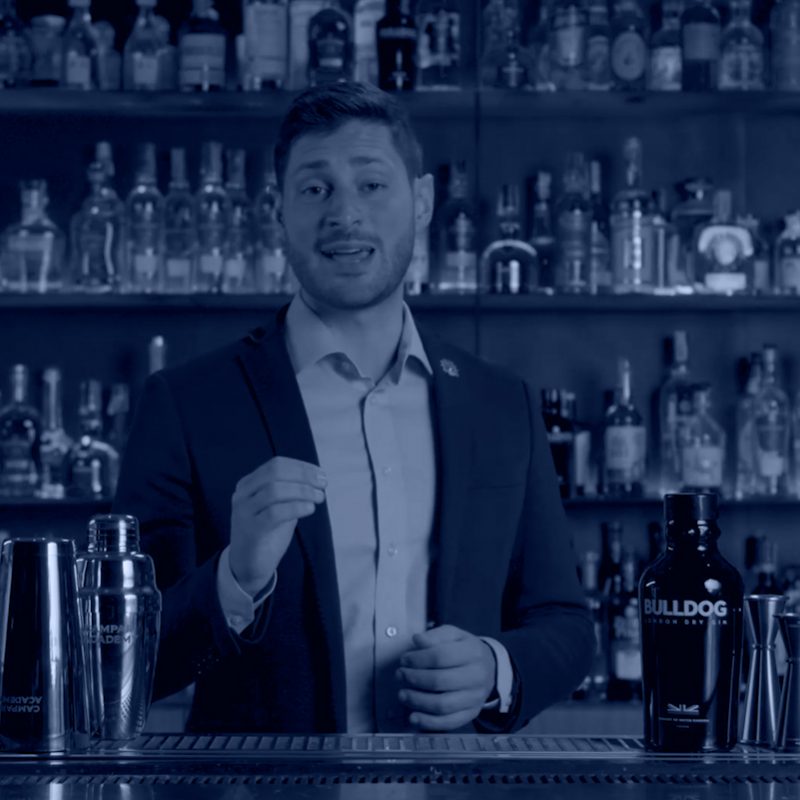 Bulldog – History and Product
Bulldog is a London Dry Gin produced in the United Kingdom – known for its smooth taste and drinkability. Its iconic bottle and contemporary look encapsulates the essence of the brand: as a game changer in the Gin category. Bulldog's flavour has been crafted to defy convention – stepping away from the ordinary juniper taste and classic botanicals of regular Dry Gins. Instead, Bulldog has created a unique botanical proposition with layers of complexity – that has reinvented the classic London Dry Gin. The woody spice of cassia and orris root brings depth – while the earthy sweetness of almond and liquorice adds weight. With its bold attitude – Bulldog is a modern take on the traditional London dry gin – with the ambition to become one of the most talked about brands in the world.
Bulldog – Production and Tasting Notes
FIRST – Grain neutral spirit is infused with the all-natural flavours and aromas of Bulldog Gin's 12 distinctive botanicals. This allows the botanicals to macerate in the spirit before distilling – to release their essential oils – and create vapour. The vapour passes through a condenser and is re-liquefied to produce an essence. The resulting essence is compounded further – before being broken down to the required strength for bottling – 40% ABV. Then – and only upon meeting the brands discerning flavour standards – can the product be labeled as Bulldog London Dry Gin. This much-loved flavour is a blend of botanicals from all over the world, such as: Oris from Italy – Liquorice from China – Almond from Spain – Cassia from Indo-China – And then – there are Bulldog's Distinctive Botanicals: Dragon Eye – Lotus Leaf – White Poppy – and Lavender. These botanicals combine to give the liquid its unique, distinctive flavour – and the reason we can label it Bulldog London Dry Gin.
Bulldog – Perfect serve
What we know today as "Gin" made its first appearance in the early Seventeen Hundreds – And the mix of Gin & Indian Tonic water followed very soon after. Let me show you how to build this global icon – the perfect G&T. First – add ice to the glass. Of course, the more ice cubes, the slower they will melt and dilute your drink. Then – Pour over fifty ml of bulldog gin – followed by one hundred and fifty ml of Premium Indian Tonic Water. Peel a strip of lime – and twist it over the top of the glass to spritz the oil into the drink. Finally, drop the lime into the glass and serve. Salute!