Numbers Game: How Good Bar Design Can Impact Your Bar's Profitability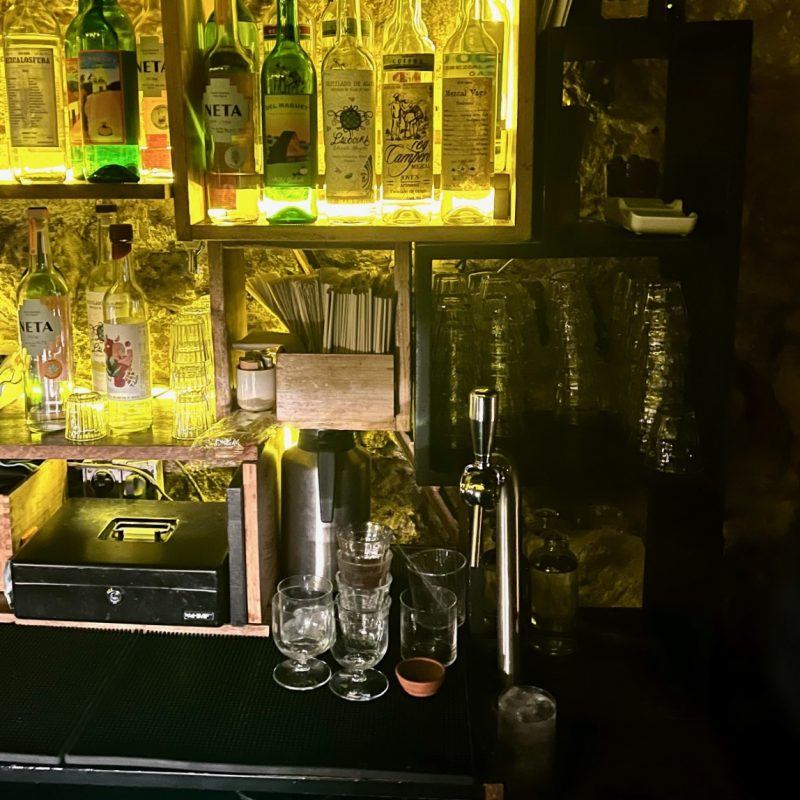 "You know when you see that there are too many staff behind a bar? That's not usually the staff, that's a design issue." So says Carina Soto Velasquez, co-founder of Paris-based F&B group Quixotic Projects. Too big a space for the team you can afford, badly thought-out floor layout for your waiting staff, non-ergonomic workstations for your bartenders, convoluted payment processes, non-energy efficient equipment: there are countless ways in which your bar can suffer from bad design beyond just what it actually looks like.
And when I say suffer I don't just mean operationally – but financially too. "The needs of the modern cocktail bar demand way more thought when it comes to back of house and technical operations," continues Velasquez on the topic of what needs to be considered when designing a bar for success. So, what should you be thinking about at the beginning of your design process?
Flow is key
Both behind and in front of the bar, how you organise your space will be key to save time and in turn maximise on your customer spending opportunity, especially during peak hours. Having multiple exits and entrances behind the bar, easily accessible and well-placed service stations for floor staff and a logical flow to your main room will make moving around it far more efficient in those busier periods. "When bartenders are working in peak or rush hours, if the bar is not properly designed it could take two or three trips to refill the ice or the glassware, so a cocktail that takes three minutes to make tops [with a bartender fully equipped], could take up to 15 minutes," Charly Aguinsky, co-owner of Buenos Aires' Tres Monos points out. One those metrics, if you're charging £12 per cocktails, that could be a potential loss of £192 per hour.
Even something as simple as where your water station is situated can save both your floor staff and bartenders time. At Velasquez's Candelaria, it sits outside of the bar area to save service staff moving into the bar space and also eradicates the leaning on bartenders to actually serve the water while making cocktails too: "Avoiding overlapping of people behind the bar is key." That demarcation of 'what happens where' in the bar is an overarching consideration. Where your staff are pulling glasses from, service stations and where your guests sit can all impact how efficient your service is and help you serve tables more quickly. Over in Chicago and The Aviary – which operates in more of a restaurant style than a traditional bar setting – and beverage director Micah Melton explains the intricacies of how his team operate around the space.
"Our bar doesn't have any seats at it as it is inside the kitchen so nobody is sitting at the bar and while there is chat with the guests that are seated close to the bar, we leave that all to the service staff so they can answer those. The drinks on the menu are broken out into each station so the same person will be making the same drinks all night for speed and for backbar stuff like the spirits menu, we have all of those bottles in the service pass so the wait staff actually pour those themselves."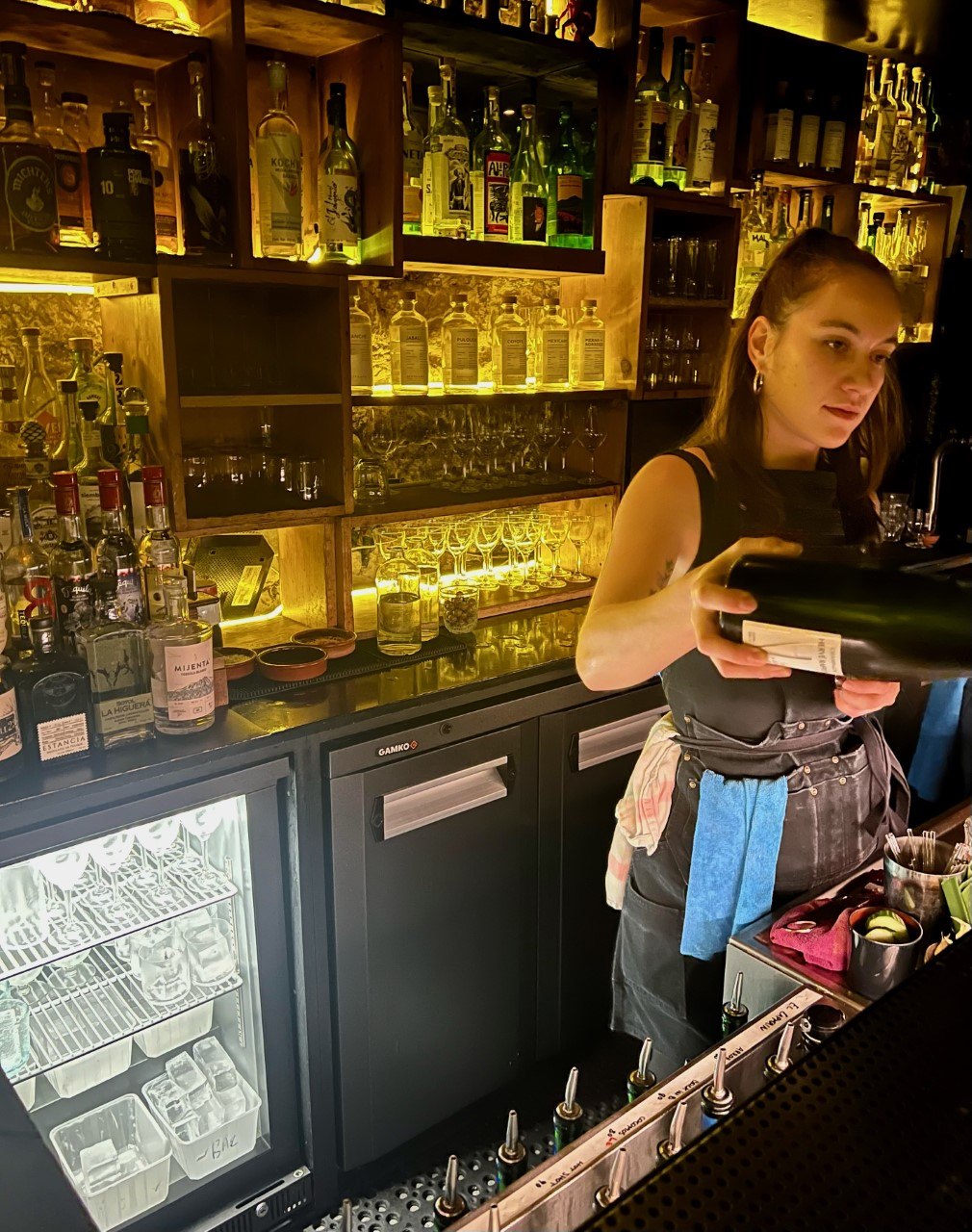 Storage wars
Of course, what you equip your bar with will also be determined not just by need but by space as well. As Velasquez previously pointed out, the industry has changed a lot in the last 10 or so years and so in turn has the equipment needed: "I never thought about putting my glasses in a freezer 11 years ago – today it is a must." Making sure you have enough room for storage – be that of glassware, stock, ingredients or tools – can sometimes mean cannibalising your customer space and lowering your potential headcount. Saying that, hiring another space for storage means another rent to pay. "We have a second space on the same street where we store things for Candelaria and Mary Celeste but that is another rent," Velasquez tells me.
Aguinsky says that if he was opening another bar, storage would be first on his list of considerations. "I would definitely look for a place with enough room for storage and production. When we opened Tres Monos we only had a tiny room for storage so we had to look for another place outside our venue." He suggests looking for a place with another room at least as big as the bar for storage, freezers, fridges and more. He also makes the good point that brands can often pay bars in product – if you're paying for extra space to store that product, you're not really being paid at all.
Ergonomics equals efficiency
Making sure your bar is working hard for its bartenders is a huge consideration and ergonomics is a word that continues to be used by bar owners who are designing their bars and their work stations from scratch. "If you have someone standing there for seven hours that space needs to be functional but needs to feel comfortable," says Velasquez. Ergonomics is something that is becoming increasingly spoken about when it comes to bar stations, pioneered by the teams at Tayer + Elementary and Behind Bars when the east London bar opened with its own custom-built hexagonal bar, taking cues from restaurants usually operate by giving each bartender the flexibility to work in a set up that suits them.
It's a similar approach over at Double Chicken Please where each bartender has their own three-drawer fridge, a rarity in the US bar industry. "It gives you a lot of efficiency to quickly access all your ingredients, which really helps for speed as the layout means you can see what's where and you have a clear view of everything to understand what your next move is," explains Chan. The bar rail is also moveable so bartenders can adjust it depending on whether they are left- or right-handed.
Over at The Aviary and Melton's bartenders barely have to leave their workstation during service. "Each station has its own kind of cockpit," he explains. "On top of the station are wells for all your bottles as we're batching a majority of drinks ahead of time. There is running water for all of your bar tools right next to you so you can use it if you're right- or left-handed and we also have a tin dispenser as we don't wash tins between drinks."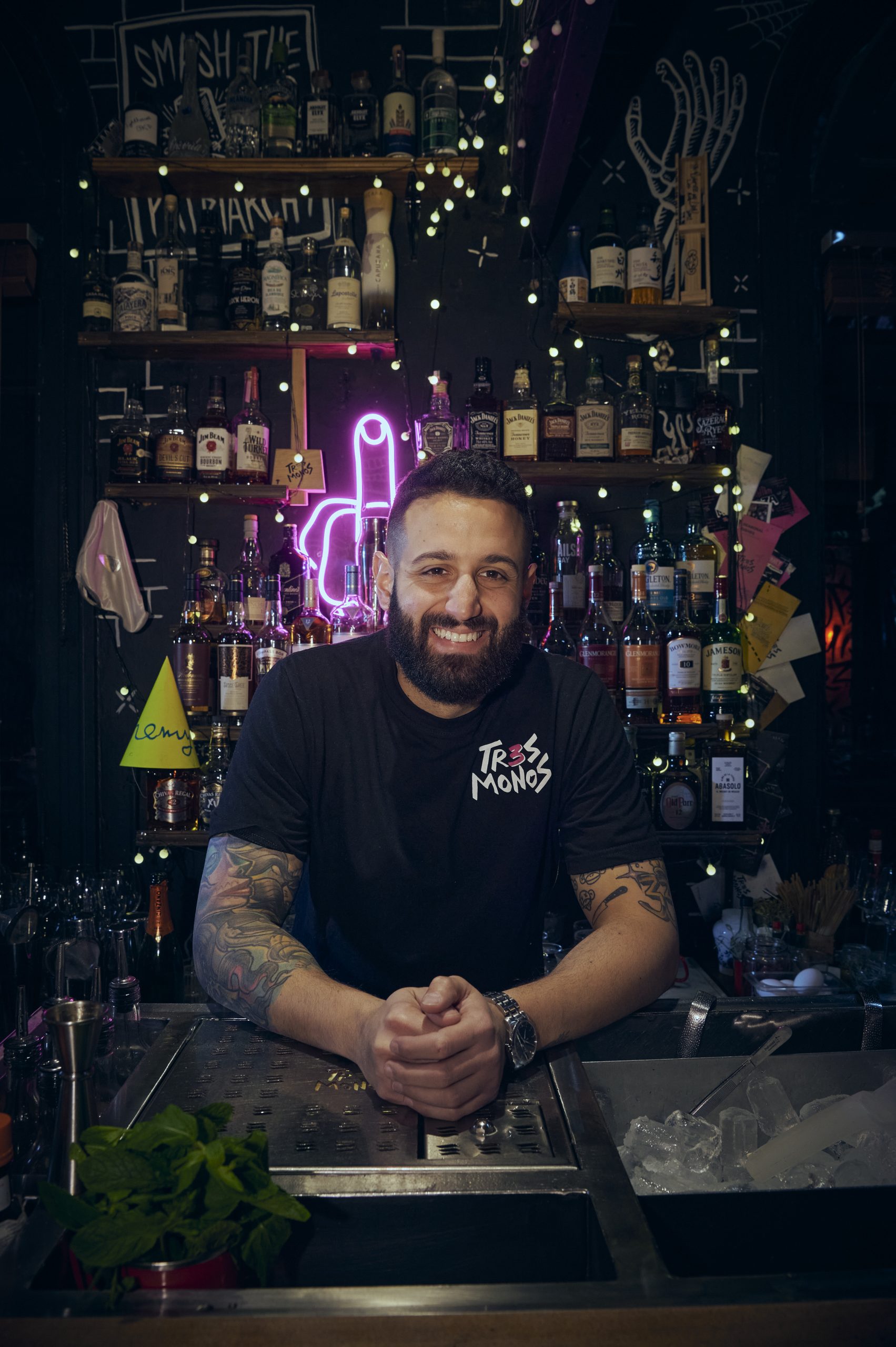 Making them pay
It might sound simple but how your customers pay is also an integral design element of your overall operations. Lag time with untrustworthy equipment, endless trips to the till, cash vs card are all elements at play when it comes to remunerating your bar. Pre-paying can be an option but often in more formal settings like The Aviary, where Melton explains that tables are booked for pretty tight turn arounds and customers book with a deposit on a booking app while also being given the option to pre-pay for their set menu – that way once they're finished they just get up and leave.
A country or region's reliance on cash however can make this option a no-goer – and as Velasquez points out, France is still heavily reliant on cash unlike, in comparison, the UK. In Buenos Aires, Tres Monos takes both card and cash, with Aguinsky arguing that neither is quicker than the other: "With cash it takes a little more time counting the money but with cards sometimes they split the bill." Double Chicken Please now uses a hand-held Ipad for payments and adds the customer's chosen tip percentage once the customer has finished paying. "It isn't my favourite way," laments Chan. "It's too techy and I like analogue, but we cannot afford that as we need the speed."
Millie Milliken