"Drop me off in New Orleans": the Big Easy's Hospitality Magic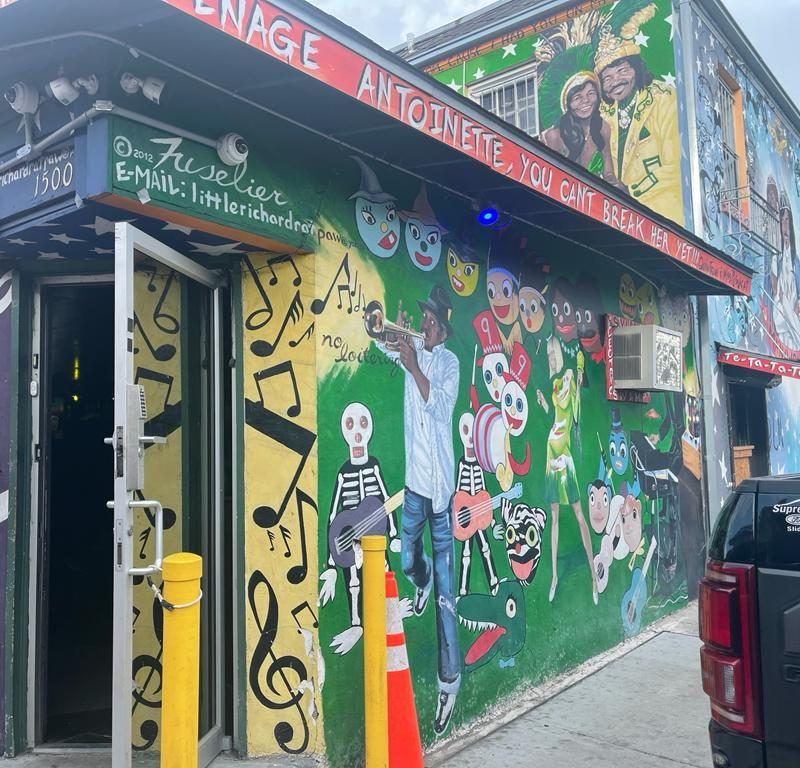 Walking around the lively alleys in New Orleans' French Quarter can prove to be an intense experience. The rhythmic and thumping beats from the street drummers on Bourbon Street merge with the vibrant music bursting out of the bars, and the hip hop pumping from cars and motorbikes on Canal Street. Humidity sticks on the skin, whilst the smell of smoke and an easy-going attitude hangs in the air. Everything around you generates a unique vortex of energy. The twenty-four seven going out scene is in fact the backbone of the Big Easy's hospitality sector, a puzzle made up of centuries of foreign influences in food, drink and music that, when put together, are the perfect trifecta.
Built on the heritage of the French (cognac is a staple in local cocktail culture) and enriched by its port city status, New Orleans is one of the world's capitals of fine drinking. It's the birthplace for a substantial number of classic drinks, first mixed in local bars, which have since gained worldwide fame. It's internationally known for its historical bars, which to this day are still drenched in old school atmosphere and throwback allure. New Orleans' drinking tradition digs much deeper than mere recipes though. Together with Louisiana's flexible drinking laws (18-year-olds are allowed to drink alcohol as long as accompanied by a 21-year-old partner peer), the Crescent City, so called due to its geographical position on the Mississippi River's curve, is in fact one of the very few places in the United States where drinking on the street is completely legal. As such there is an eclectic amount of to-go cups found in bar-goers' hands, making their way from one watering hole to another. Top class mixology is combined with relative freedom (whilst drinking on the streets is legal, public drunkenness is not), enticing the visitor with non-stop opportunities for memorable sipping adventures – some bars literally never close.
New Orleans' multicultural influences can be found in the local food too, first and foremost in the Cajun and Creole cuisines. They can both be described as authentic cauldrons of spice, taste, comfort and history. Cajun, specifically, originated at the beginning of the 1800s, when French immigrants established themselves in the then-Spanish Louisiana, having fled Canada. They occupied bayous, unique ecosystems on the Mississippi swamps, where the crawfish is harvested and used as the traditional main ingredient. You can find it in the legendary Gumbo, stewed with roux, vegetables, white meat and fish. Or occasionally in the Jambalaya, a culinary masterpiece, depicting New Orleans' attitude to hospitality and mixing cultures. A combination of French, Spanish and West African flavours and ingredients, this rice based dish features vegetables (onion, celery, garlic, carrots, tomato), meat (very often the Andouille sausage) and crawfish, if you are lucky. Not to be forgotten is the Po' Boy, a true tribute to New Orleans' humble and down-to-earth soul. It consists of a sandwich filled with roast meat or fried seafood. Of you dare, as you should considering how tasty it is, go for a serving of alligator steak.
Whilst the essence of NOLA reaches you through the food and drink, most importantly it touches you through its music. No place in the world can match the artistic and fervent vibrations that you get from the New Orleans' soundtrack. Blues and jazz reign supreme, constantly playing in bars, clubs or in the streets, where performers contribute to the city's sleepless rhythm. Legends from the music scene have walked New Orleans' stage (the city airport is named after the one and only Louis Armstrong), and the sound of trumpets, drums and pianos is never far away. HBO TV series Tremè perfectly depicts how music, hospitality and tradition are the foundation which New Orleans is grounded on, and world class musician Kermit Ruffins embodies it all. Food, drink and jazz are in abundance at his Mother in Law Lounge, creating an unforgettable experience of the Big Easy's immense and unmatchable character.
Carlo Carnevale