Cocktails Spirits Paris – Day 2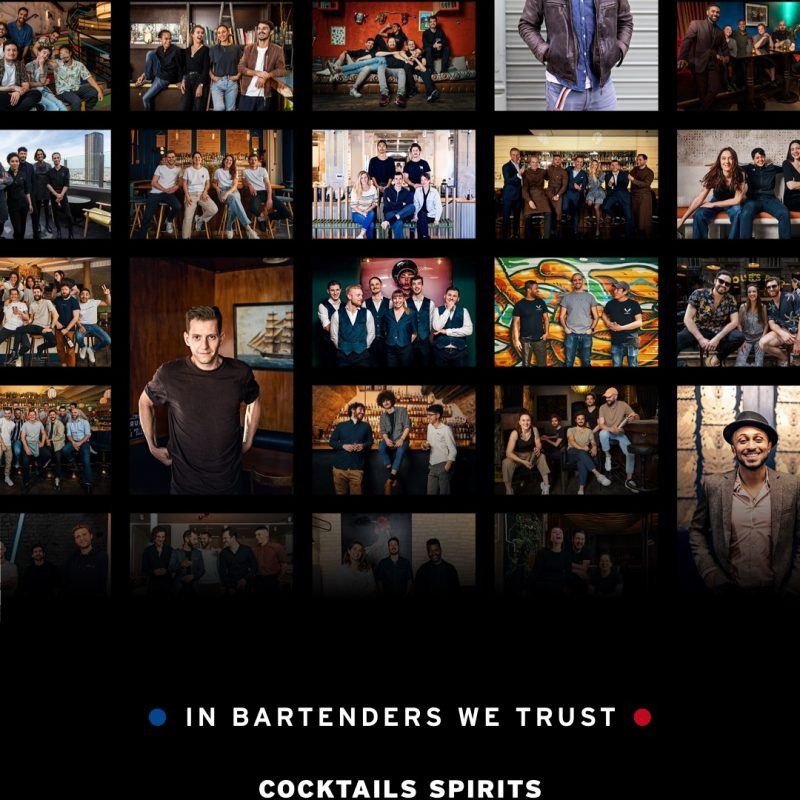 The highly anticipated main event of Cocktails Spirits returned and did not disappoint. Five bars from all over the world took to the stage, to discuss one of the most central topics of the moment: bar sustainability. A precious occasion to discover different approaches and ideas, shared by top professionals, while the Campari Academy booth was being stormed by bartenders to take a peek at the second chapter of Perspectives' first episode, launched yesterday.
Five bars for almost infinite possibilities, to try and tackle the major issues the environment is suffering today: carbon emission, intensive production, plastic consumption, recycling, energy saving. Bar Rouge, which Campari Academy's Creative Director Monica Berg spoke at in 2019, proved once again to be an unmissable experience for sharing and learning – as always, by bartenders, for bartenders. This time, with a good cause to be served, as the main topic of conversation.
Hampus Thunholm from Röda Huset, in Stockholm, kicked it off, taking the crowd on a journey through seasonal richness in Sweden. From removing lemon from his bar to the immense value of local suppliers, a sneak peek through the courage (talking about harvesting at -20°…) and vision it takes to bring the country on the international bar scene, in a virtuous way. He was followed by Florian Thireau, from Cheval Blanc in Paris, that discussed sustainable luxury in hospitality.
It was then time for Juan Yi Jun, from No Sleep Club in Singapore, to highlight the importance of human sustainability: with a funky and a tad controversial name, dry sense of humour and a work hard-play hard attitude, NSC demonstrates how uniqueness and experience created an identity. Respect and strength, to fight the stereotypes that hospitality workers and service are still affected by, harvesting talent every day. The four cornerstones of green philosophy took the stage, with Evan Stroeve from RE, Sydney: the brainchild of Matt Whiley, this 100% by-product bar (every piece of furniture comes from previously utilized material) pushes to reduce, reuse, recycle, rethink. Waste not, taste everything, as RE has quickly rose to a prominent, open education source position on sustainability.
It was Agung Prabowo from Penicillin Bar, in Hong Kong, that capped the bustling day with his energy and effort to bring alive both concept and volume, thanks to his second venue Dead&. In Penicillin, Prabowo also defends a cultural heritage, implementing neon lights that would otherwise go to be forgotten, together with one of the symbols of the country. Cocktails Spirits was a blast: keep following Campari Academy on our website and social media, to make sure you don't miss a single activity, tip or content. The best is yet to come.
Carlo Carnevale