Negroni. Sbagliato. With Prosecco in it.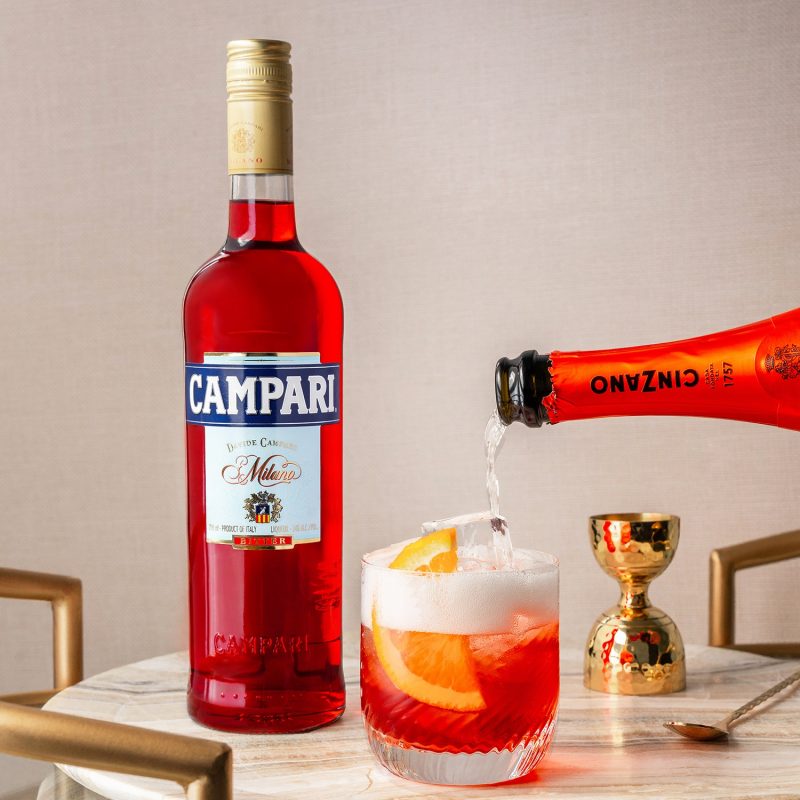 It was the drink recipe heard around the world.
What started as a simple Q&A clip on TikTok and Instagram turned into a cascade of social media content that captured the attention of both consumers and professional bartenders alike and propelled the Negroni Sbagliato into the global spotlight.
The intersection of Internet silliness and consumer interest was quick to reach bars, in what may possibly be the first cocktail meme to come to life.
"I was just in Miami and I ordered a Negroni," Olivia Cerio, Campari Italian Spirits portfolio ambassador, says. "The bartender, for the first time in my life, said, do you want that Sbagliato? I said yes and he said, 'Ok, with Prosecco in it?' It was this moment!" She laughs. "It's definitely still being talked about."
The Sbagliato, which translates as "mistake" in Italian, is a Negroni variation where the gin is replaced with Prosecco. (So, yes, it's redundant to say "with Prosecco in it", but we never mind an opportunity to educate). The drink, as its Negroni counterpart, is made in equal parts. The Campari and 1757 Vermouth di Torino Rosso⁠ is added to a rocks glass, stirred to mix with ice, then topped with Cinzano Prosecco.
"The recipe was born by a mistake," Tommaso Cecca, head bartender at Camparino in Milan, explains. "At Bar Basso in Milan, Mirko Stocchetto took a Prosecco bottle instead of the gin while he was preparing a Negroni. This was in 1968, and the magic happened."
Cecca notes that in the weeks following the viral video, requests for Sbagliatos tripled. "The customers very much appreciate the flavors of this drink, which has the freshness of the Spritz and the warmth and intensity of the Negroni," he says. "I'm not surprised by this popularity. Some years ago, I predicted this wave for a delicious recipe like the Sbagliato."
Although the Sbagliato, like the original Negroni, has only three ingredients, there's still a key process to making it right.
"Sometimes the most simple things are the most complicated," Cecca says. "That's why it is very important to follow the original Bar Basso serve, which is ice, Campari, 1757 Vermouth Rosso di Torino, Prosecco and orange slice."
"The classic Negroni is always equal parts," Olivia Cerio explains. "That's one of the fundamental pieces of the Negroni cocktail, especially as all the variations have taken off and people get creative with that cocktail. You can stir the vermouth and the Campari together, but be gentle with the Prosecco to keep those bubbles intact."
Between the eye-catching Campari red color and the playful fizz of the bubbles, the Sbagliato's popularity arrives at a great time for the holiday swirl, Cerio notes. "I don't think it's just a summer drink," she says. "I think it's way too complex to put in that small of a box. It's a great sparkling cocktail for a celebratory moment."
Cerio thinks the world's adoration of the Sbagliato is just getting started. "Selfishly, I want this drink to be up in the ranks with the best of household names for cocktails," she says. "I think there's a place for the Spritz, and the Negroni Sbagliato, and the classic Negroni."
Check out our Campari Academy recipe: Negroni Sbagliato