Campari Community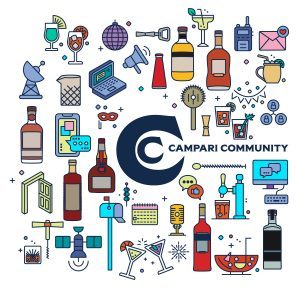 ---
The Campari Community is the collective voice of passionate people who bring the Campari America brands to life in the hospitality industry. Our mission is to inform the hospitality community about the many opportunities for brand experiences and education available from the Campari America portfolio of spirits.
Check out our special activities and learn more about how to get involved below.
Campari Academy Book Club
Together with our friends at Another Round Another Rally, we're featuring a variety of titles that delve into a wide range of subjects.
Here's a recent talk where we dove deep on Mallory O'Meara's fantastic book, Girly Drinks.
Make sure to sign up to keep in the loop for upcoming events!
RARE
Discover the RARE portfolio, the finest of Campari Group's high-end expressions. Rich in heritage and masterful craftsmanship, sign up and learn more about our portfolio of luxury spirits
EspoLotería
Espolotería is back again, this time with a few new surprises in store to keep guests energized and entertained. Lotería is a game of chance, similar to bingo (but like, way more exciting), using images on a deck of 54 cards. Rounds of Lotería will be played plus additional surprises and challenges throughout the evening for a chance to win ESPOLÒN swag and eternal glory. Come share an ESPOLÒN cocktail with your favorite Campari America friends like Anne Louise Marquis and Mary Palac as they host alongside Sammy Donado.
Subscribe to our newsletter to make sure you don't miss the invite.
Mailbox Treats
If you're already getting our monthly newsletter, and you want to take it to the next level – join our physical mailing list to get goodies in the mail!
Campari Day of Service
Campari Day of Service is a day where bartenders and other industry friends to give back by volunteering in their communities. Now in its fifth year, we have over 60 volunteer opportunities planned around the country- in person and online- in partnership with the USBG National Charity Foundation.
The next day of service will be in 2023, and you'll be one of the first to hear about it if you're subscribed to our newsletter.
Behind the Barrel
Get an unforgettable bourbon experience led by Wild Turkey Master Distillers Jimmie and Eddie Russel. This exciting and educational overnight trade experience hosted onsite at our distillery in Kentucky will show you how to Trust Your Spirit.
The next session will be in 2023, and you'll be one of the first to hear about it if you're subscribed to our newsletter.
Live Monthly Virtual Training
Each month we host a virtual education session you can join from anywhere you get a connection. We choose a topic with think you want to hear about and find special guests to join us for the class! Is there a topic you wish we would cover? Wish no more by sending us a message about it.
You can look for the next upcoming event and links to join by visiting the events page.