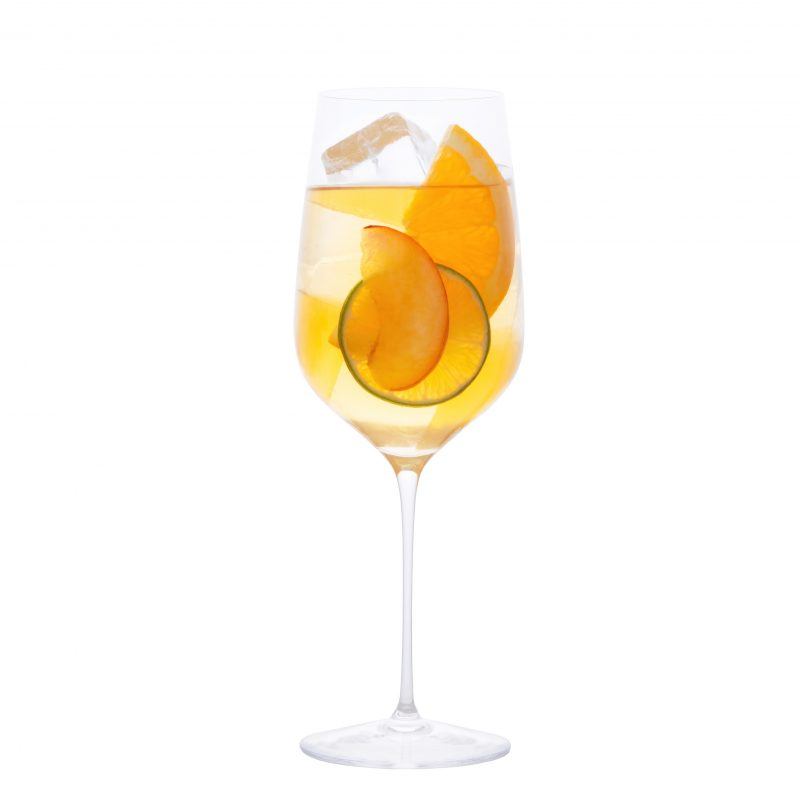 Grand Sangria Blanche
Combining the bitter orange essence and cognac core with brightness of citrus and richness of red wine, makes this a Sangria for any occasion.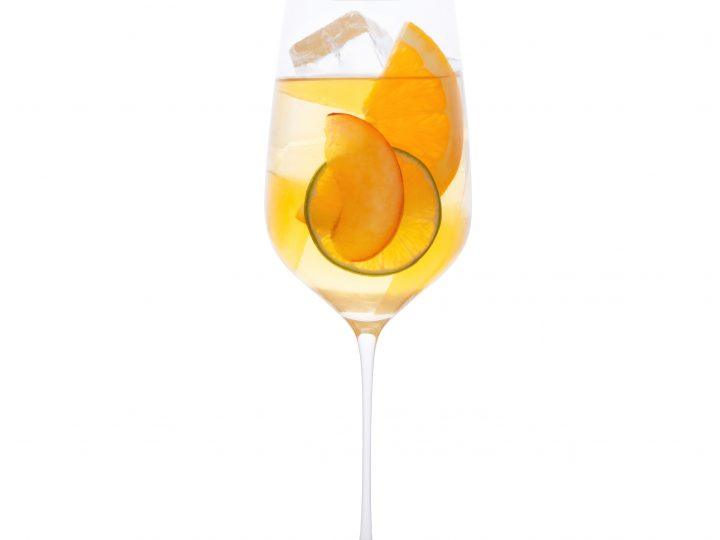 Ingredients
1 oz Grand Marnier Cordon Rouge
4 oz White Wine (Pinot Grigio)
2 Ripe Peaches, Pitted and Cut into Eight Wedges
1 Orange, Thinly Sliced
1 Lime, Thinly Sliced
Add all of the ingredients in a punch bowl or pitcher.

Refrigerate for 2-4 hours before serving.

Serve in a wine glass over ice.