What 2021's Biggest Trends Say About How We're Drinking Now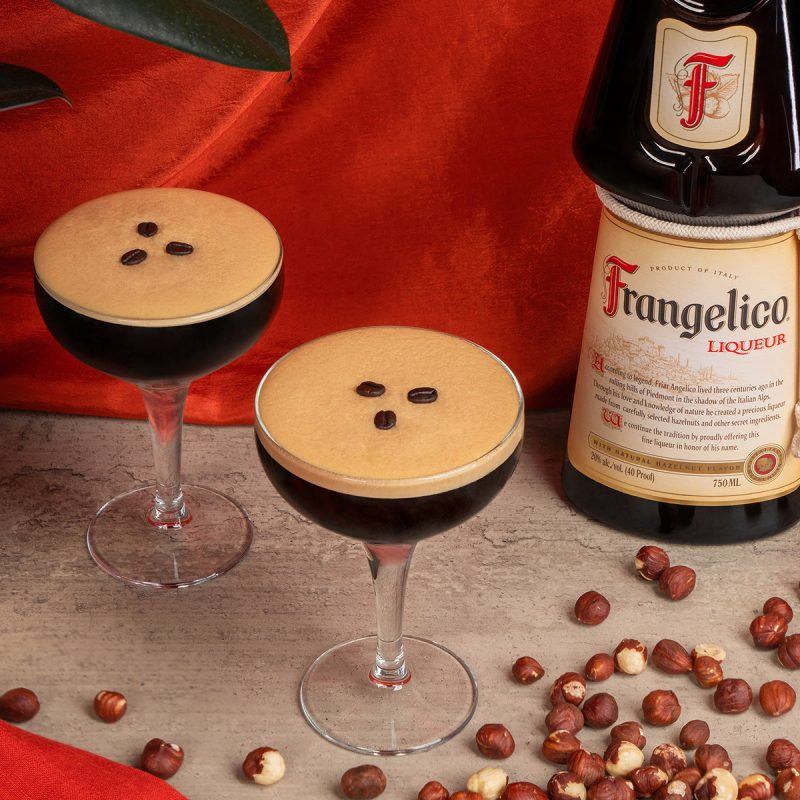 2021 wasn't exactly 2020 but the year still delivered its own special version of chaotic Loki energy, turning inertia into a monthslong post-pando (cautious) re-opening celebration.
From the Phoenix-rising ascent of the Espresso Martini to the return, at long last, of bars and elegant cocktails that certainly, most definitely, were not made at home, here's a look at the top five cocktails trends and what they say about bar culture now.
To-Go Cocktails Save the Day, Again
To-go drinks were the unexpected saviours of the lockdown world, allowing bars to stay afloat while also catering to surging consumer demand. Following their debut last year, to-go drinks evolved from phenom into a recognizable bar standard.
This year, some states continued to allow venues to sell takeaway drinks, providing a much-needed lifeline to struggling bars. Bars updated to-go drinks with thoughtful packaging, seasonal flavors and ready-to-drink makeovers. Pre-batched bottles and cans were the saviors of bars operating with limited staff, as many venues often did.
The Togroni took over social media. (50mls of gin, sweet vermouth and Campari taped together and poured at once) While the newly debuted Aperol Spritz ready-to-drink brought the Italian tradition of bottled spritzes stateside. Seeking permanence and relevance beyond the pandemic era. As well as capitalizing on the red-hot RTD space, some bars and bartenders debuted their own canned cocktails with an eye towards additional revenue streams. 
The Espresso Martini Is Back, Baby
Purists will grumble that the Espresso Martini never truly went away, but this drink is certainly having a *moment*. Among the bar cognoscenti, the popularity of premium espresso products, from cold brews to neighborhood micro-roasters, as well as its simple specs, kept the Espresso Martini top of mind in recent times. The drink now even has its own dedicated Instagram account, @espresso.martinis.
As with most bar trends, what starts with bartenders eventually filters down to the mass consumer.
Promising a hint of caffeine and a satisfying sweetness, the Espresso Martini is celebratory in a way that other drinks are not. Its festive symbolism makes the drink particularly appropriate for the post-lockdown mood. Sought after by consumers, the drink is also a blank slate for enterprising mixologists.
Bartenders are putting Espresso Martini variations on menus, and it's not hard to see the recognizable dark and foamy drinks making their way across bars every night.
"Premium coffee is the beginning part of it," Campari's Daniel Warrilow says. "There's a revived passion behind it. Bartenders are into making this drink, not just the traditional way but making their version of it." Warrilow notes that experimentation has resulted in Espresso Martinis accented with liqueurs and amari, such as Frangelico and Averna, and finished with salts and fragrant bitters.
Speaking of Martinis. . .
If the Espresso Martini is for celebrations, then the classic Gin Martini is emblematic of elegant sipping. The classic drink enjoyed its own moment this year.
During lockdowns, people discovered making simple two- or three-ingredient drinks for themselves, bringing the at-home Martini to the fore. But even as bars reopened, consumers weren't yet ready to let that romance go.
As bar enthusiasts returned to their haunts, they were thirsty for escapism, refinement and sophistication. "People say that a drink tastes better when someone else makes it," New York bartender Meaghan Dorman says. "There's an appreciation for what bars are, which is more than just the drink you're purchasing."
This year's takes on the Martini differ from the previous decades in that today's drink is allowed to move beyond a rigid doctrine of gin, vermouth and bitters. Dorman's famed Gibson recipe features the crisp salinity of homemade olive brine, for example. Experimentation with the form has brought about variations such as olive oil Martinis, super-cold pre-batched concoctions and split bases with different vermouths.
"The Martini really lends itself to people having a signature take on it, both for drinkers and for bartenders," Dorman says. "I think it's cool when you have a strong opinion about what you drink and how you drink it."
Milk Punch Shines
There's another strand to drinking in this new world order: As much as people discovered making drinks for themselves, they also realized there's recipes that are better left to the professionals. Which is how milk punch, a centuries-old style of drink, found itself once again in the spotlight.
Labor-intensive shelf-stable drinks were perfectly suited for the to-go drinks era. Milk punches are popular with consumers, who are attracted to their long prep, layered flavors and clear presentation. "People are much more interested in what you're putting into these milk punches," Virginia bartender Joshua Seaburg says. "A bit of that has to do with 'What have I been missing out on?'"
Seaburg's milk punches combine an excess of flavors whose edges are softened by the clarification process. He has "milk-punched" everything from Midori Sour riffs with Chartreuse and absinthe to a gin key lime pie riff with graham cracker syrup and a "tres leches" concoction with Espolon, Ancho Reyes, and Grand Marnier.
The Miami Vice Is Hot
The frozen drink trend of the last few years crested with the Miami Vice. A two-tone drink made by combining a frozen strawberry daiquiri with a frozen pina colada. Charmingly retro yet visually compelling enough for the social media age. The Miami Vice sits at the intersection of the slushie trend and the return of high-lowbrow drinks.
"It's delicious," Jacksonville's Nick Hogan says. "But if you're a bartender and you send one of these out, you're going to end up making 100 more. Every single person that sees this cocktail wants to order it."
The drink hits its stride with consumers seeking easy escapism. "It takes me back to a fun time in bartending," Hogan says. "It's what we need right now. More of these fun, kitschy cocktails and this one really just hits the mark."
As 2021 comes to a close, raise a toast with your nearest milk punch or Martini riff and salute to closing another long year in the bar world. From the Campari America family, here's wishing you a safe and happy New Year.