The New Generation of Black Female Imbibers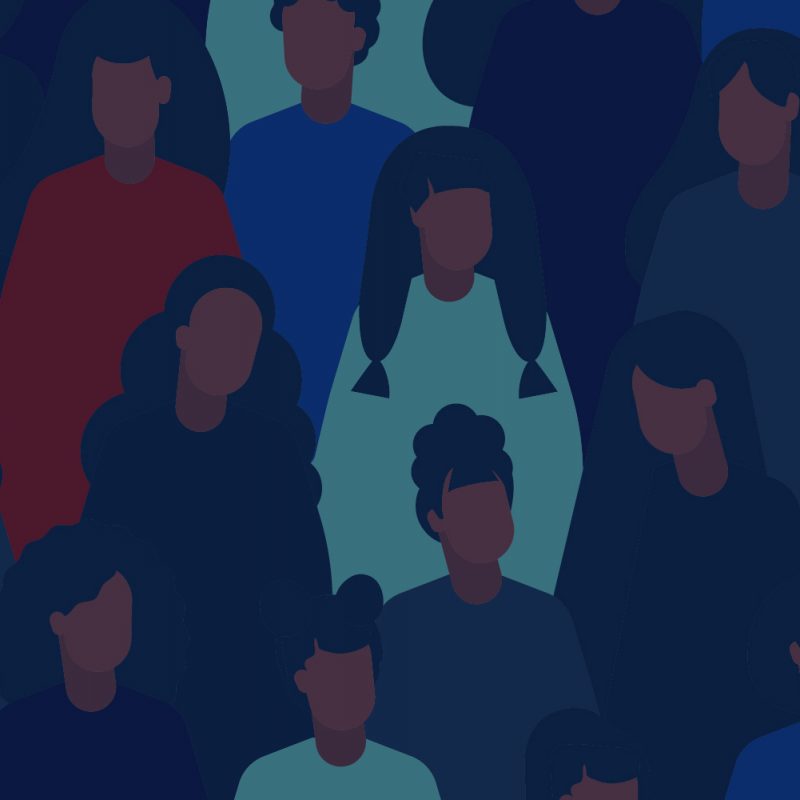 Black women have always had diverse palates and an often unacknowledged hand in shaping the culture at large—A new generation of Black bartenders, academics, producers, and creatives is re-centering the conversation and changing the drinks industry for the better.
---
Traditionally a demographic overlooked or homogenized by some spirits brands, Black Americans, and especially women, are emerging as a key market segment. Following cues set by mass culture, women are finding sources of cocktail inspiration on screens big and small.
Similar to the lack of historical documentation of Black bartenders, there is very little information about the pivotal role of Black women in the making, tasting, and drinking of wine and spirits. In an article titled Mother Vines: A History of Black Women and Wine1 (which is also the title of her forthcoming book), Dr. Stephanie Y. Evans, a professor of Black Women's Studies at Georgia State University, examines the rich history of Black women drinking from the 17th century through the present day. Dr. Evans researched over 250 Black women's memoirs, including works by Edna Lewis, Maya Angelou, Grace Jones, and The Lady Chablis, which portray them basking in the pleasure of drinking while digging into their different tastes and palates.
Along with cotton, tobacco, and rice, fruit such as grapes, stone fruits, berries, and grains were plantation crops, and were often cultivated, fermented and distilled by enslaved people. Much of this work happened in the fields and in the kitchen, so enslaved people, both men and women, were early vintners and distillers. Recipes and techniques were passed from generation to generation of African American families, but were rarely published. Dr. Evans hopes to shine a much-needed spotlight through her work, noting, "[This] research centers Black women's voices to define the history, production, and consumption of wine more clearly and holistically. The conversation first begins with deep roots of diverse history, then moves to document the broad branches of diverse tastes." Dr. Evans delves into a close read of twelve "life stories [that offer] a broad diversity of Black women's wine choices. Accounts of palm, plum, banana, blackberry, orange, honey, and muscadine wine are as present as notes about champagne, cognac, and cabernet or sangria, sake, and slivovitz" (Evans, 2021).
This diversity of tastes is still present today, and should be seen as an opportunity for spirits companies.
Today's Black women are excited and adventurous when it comes to discovering new products, as long as they are treated with the same respect accorded to their peers. "We like everything," Tiffanie Barriere, an Atlanta historian and bar educator, says. "We enjoy embracing flavor, but as long as folks keep selling or only offering sweet things it looks like they are only out to sabotage us. I want to stay away from that stigma. All Blacks don't like sweets!"
So what influences how Black women drink now? Pop culture, for starters. Thanks to the rise of African American showrunners, writers and directors (such as Shonda Rhimes, Quinta Brunson and Issa Rae), more Black creators are crafting narratives that leave stereotypes behind.
In recent years, Black female characters in hit television shows, from "Scandal" heroine Olivia Pope to the clique of besties in "Girlfriends" to Issa Dee in "Insecure", have sipped goblets of red wine, crisp martinis and prosecco. Their audience has certainly noticed, and taken inspiration. Keyatta Mincey Parker, a bartender and the founder of Sips of Paradise, a community garden in Atlanta, believes that Black female drinkers are becoming more experimental with their libations. "Black women are smarter now more than ever," Parker says. "We are taking chances and exploring more. I definitely feel like pop culture has played a part in that."
Black women are breaking away from the myth that they only like sweet drinks or their aunties or parents' alcohol of yesteryear, and are gravitating towards drinks that are more adventurous. "I have noticed the Black female is drinking with…more excitement and courage. [They want] more flavor," Barriere notes.
Travel is another big influence, Parker notes. "Women are traveling overseas whether with friends or solo, [and] that has impacted palate upgrades," she says. Black women want to drink the mezcal they tasted in Mexico, sip on a glass of Scotch, or enjoy classic cocktails that they might have tasted on vacation.
Perhaps most impactful of all, Black women are becoming leaders and entrepreneurs in the drinks industry. A 2021 study found that 78% of Black wine business owners are women. "Black-women-owned wineries and distilleries can be found in California, Chicago, New Orleans, South Carolina, North Carolina, Tennessee, New York, New Zealand, and South Africa," Dr. Evans reports. This trend is evident in the traditional news cycle as well. The "rise in Black-owned wines and spirits [has] been in the news and social platforms more and more each month," Barriere notes. "The new generation is focused on supporting and enjoying these categories and flavors."
So how do companies reach this critical demographic? "Respect our intelligence," Parker says simply. "Have a Black hand holding a glass. Put us in [ads] that you would put a white person in."
---
1 Evans, Stephanie Y. (2021). Mother Vines: A History of Black Women and Wine. Phylon, SUMMER/WINTER 2021, Vol. 58, No. 1/2, pp. 57-82 https://www.jstor.org/stable/10.2307/27101395