Aperol: The Iconic Orange Aperitif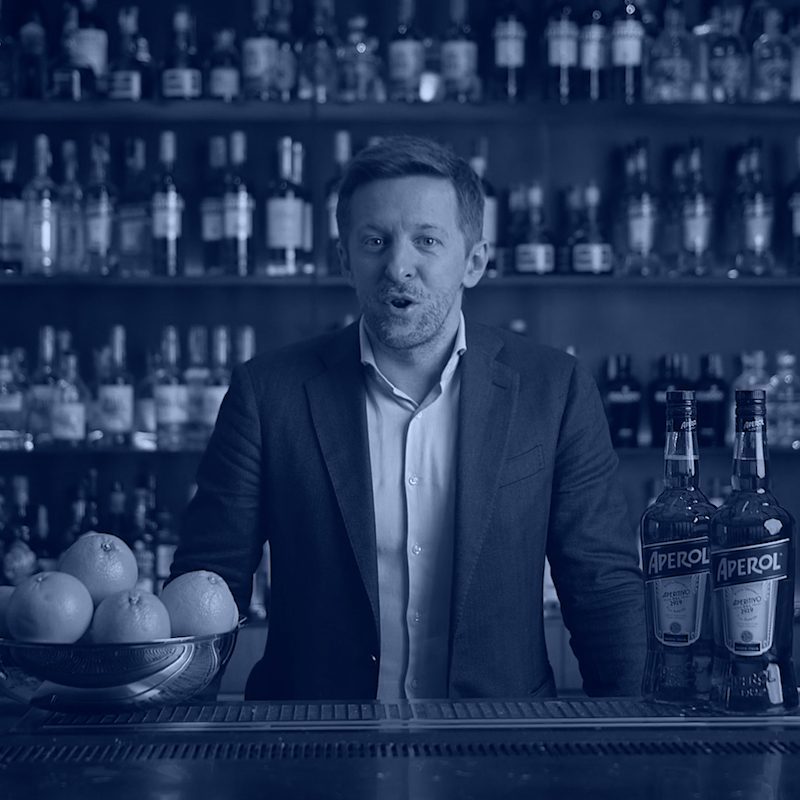 To communicate the pleasure of Aperol, it's important to know the product inside-out. Here's a quick guide to the key points: Aperol is a bright-orange "Bitter-Sweet Aperitif Liqueur" made from an infusion of herbs and roots, a recipe that has been jealously guarded ever since it was created. The exact mix of botanicals is a secret but the most recognizable ingredients you will detect are: Citrus peels and essential citrus oils that lend the liquid its distinctive freshness and unmistakable aroma, while a secret mix of aromatic herbs, roots and woods creates the subtle bittersweet aftertaste Aperol is famous for, making it a perfect flavor match for savory finger food.
Aperol Spritz
An Aperol Spritz is a simple drink to make – but as the saying goes "The Devil is in the details". Let's start with the ingredients: plenty of Ice, a signature Aperol Spritz glass, Cinzano Prosecco D.O.C, Aperol of course, Soda or Sparkling water, and the garnish – a slice of orange. : The Ice is a base ingredient and it must considered carefully: a full glass of ice will ensure less dilution and longer consistency in terms of flavour. Start with Prosecco. Thanks to its flavour profile and excellent carbonation, Prosecco is the perfect match for the bittersweet citrus aroma of Aperol. The temperature of the Prosecco is important – the colder it is, the more sparkling and refreshing the Aperol Spritz will be. Pour 9 cl, on our signature glass we reach the base of the sunrays in the logo. Follow with Aperol with 6 cl …the trick is to pour it around the rim of the glass to blend the two ingredients together by gravity. Finally, a splash of soda water. Garnish with a slice of orange and we have a perfectly made Aperol Spritz!