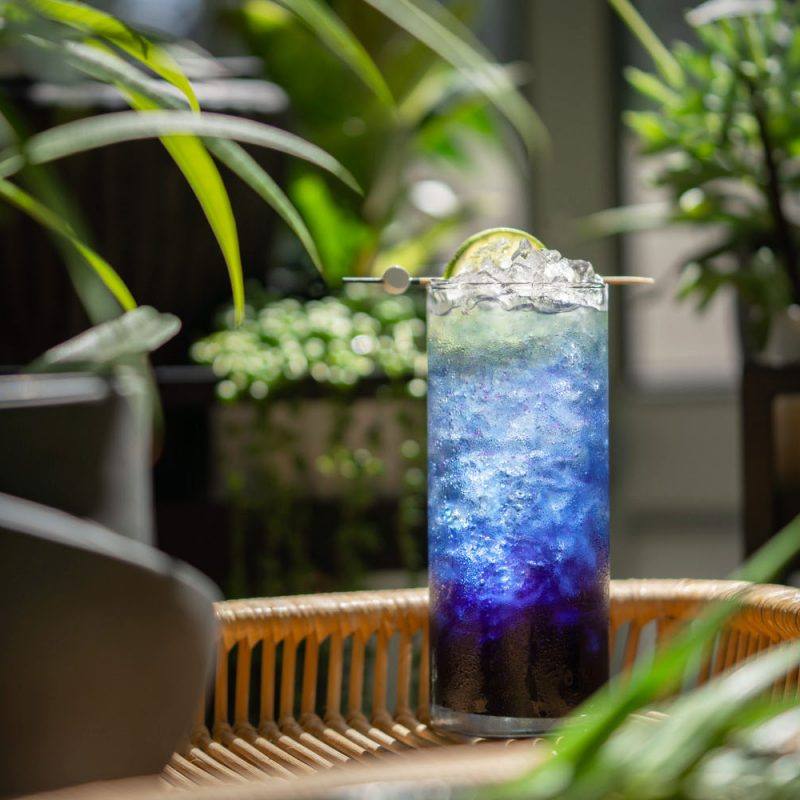 Isn't She Ube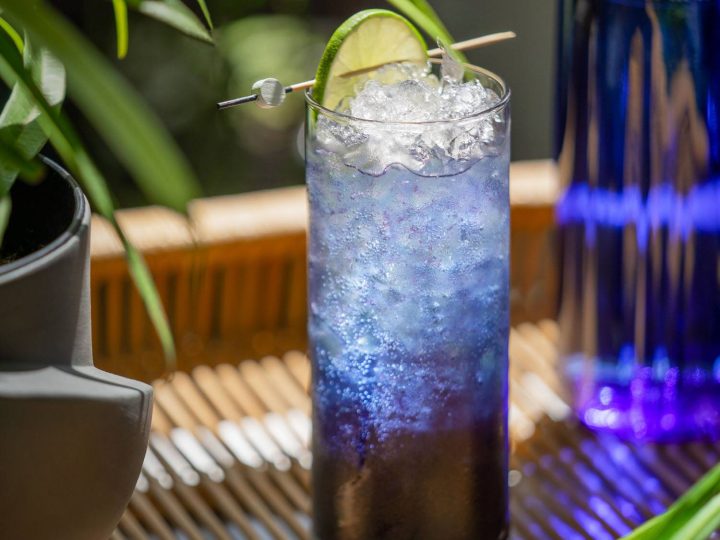 Ingredients
2 oz SKYY Vodka
1 oz Fresh Lime Juice
1 oz Ube Coconut Syrup*
Top with Soda Water
Lime Wheel
Shake SKYY Vodka, Lime Juice and Ube Coconut Syrup with ice.

Strain into a Collins glass over fresh crushed ice, and top with soda water.

Garnish with a lime wheel.
*Ube Coconut Syrup
1 Can of Coco Lopez
10-15 drops Ube Extract
Open the can of Coco Lopez, and poke a hole in the solid coconut cream.  Drain coconut syrup and strain with a fine mesh strainer.  Add 10-15 drops of Ube Extract (to achieve desired color and flavor), and mix thoroughly.  Transfer into a non-reactive container and store in the refrigerator for 3-4 weeks.