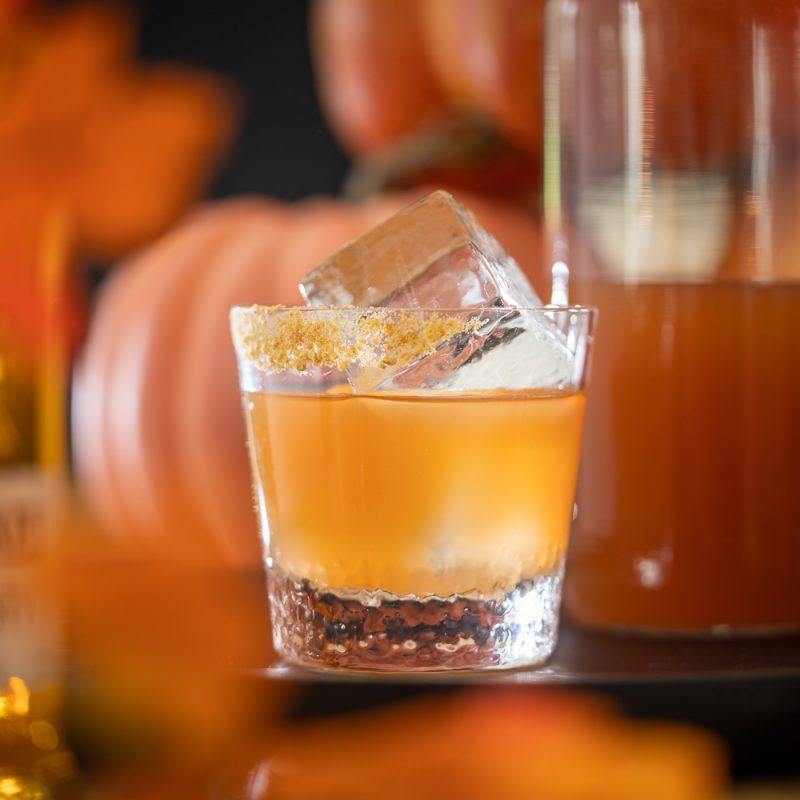 Wild Turkey 101 Pumpkin Pie Clarified Milk Punch
*Pumpkin Infused WT 101 Bourbon
9 oz Wild Turkey 101 bourbon
1⁄2 cup Pumpkin Puree
Stir together thoroughly and let sit for 24 hours (you do not need to strain).
**Brown Sugar/Spice Syrup
1 cup Brown Sugar
1 cup Water
1 Ceylon Cinnamon stick (cracked)
1 Whole Nutmeg (cracked)
4 Whole Cloves
Combine all ingredients in a small saucepan and bring to a medium/low simmer. Let the mixture simmer for 15 minutes stirring occasionally. Make sure sugar is fully dissolved then strain out spices.
***Orange & Spice Tea
12 oz Boiling Water
2 Orange & Spice Tea Bags
Place tea bags in boiled water and agitate occasionally. Remove after 4 minutes.
****Saline solution
10:1 Water to Salt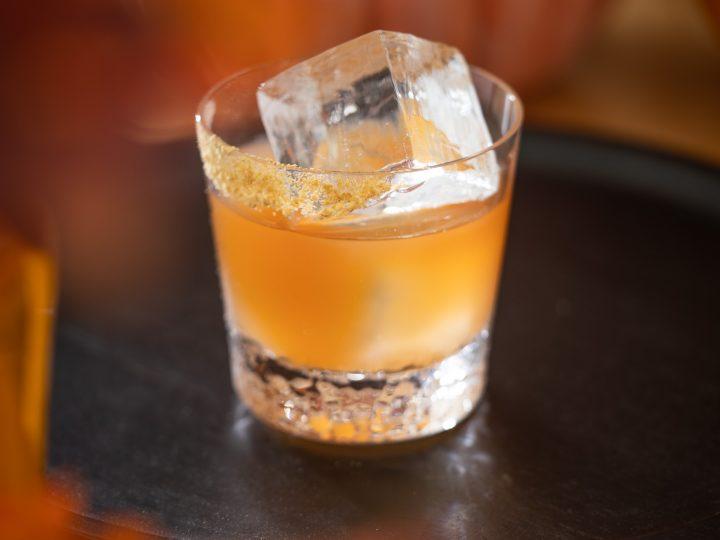 Ingredients
9 parts Pumpkin Infused Wild Turkey 101 Bourbon*
5 parts Brown Sugar/Spice Syrup**
12 parts Orange & Spice Tea***
1.5 parts Lemon Juice
.25 parts Saline Solution****
6 dashes Aromatic Bitters
4.5 parts Whole Milk
Batch together all ingredients except milk and chill in the fridge for one hour.

Once the batch is chilled, take the milk from the fridge and measure 4.5 parts into the bottom of a deli container.

Then take your batched punch and pour it into the deli container with the milk.

Cover with a lid and put back in the fridge for 24 hours.

The following day strain the entire punch through a fine micron superbag.

Pour 5 parts batched milk punch over a large rock in a crushed graham cracker rimmed double rocks glass.