Discover Montelobos mezcal – the sustainable agave spirit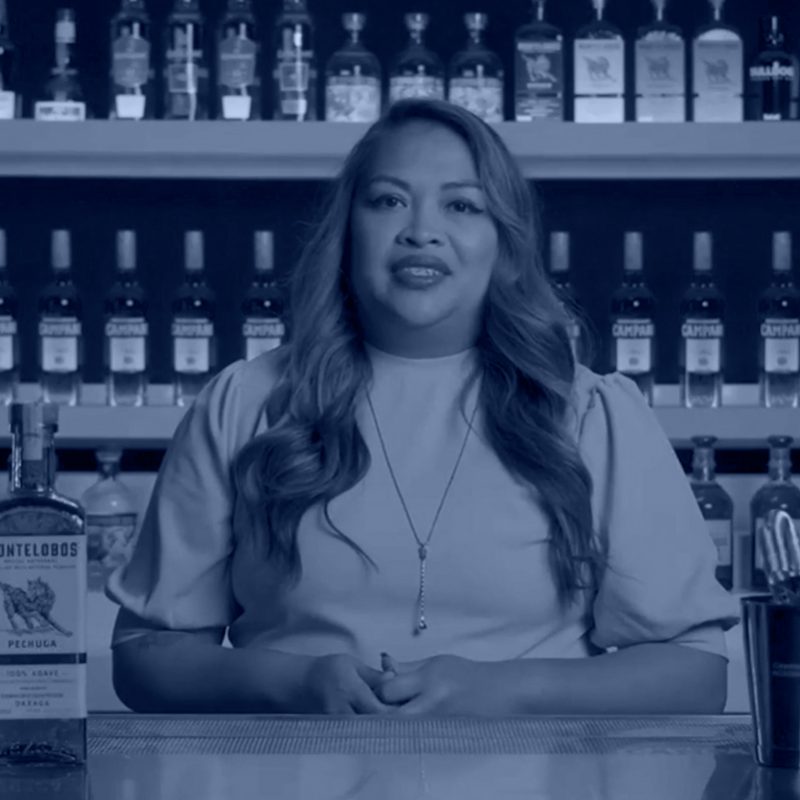 History
Montelobos is a mezcal born from the passions of several innovative individuals. Don Abel Lopez, an expert of artisanal mezcal craft initially came together with Dr. Iván Saldaña, a Biochemist specialising in the agave plant. Using sustainable farming practices, they created Montelobos Espadín – the most complex yet balanced mezcal on the market. In 2015 – Dr. Iván Saldaña then joined forces with Don Aaron Alva, a fifth-generation mezcalero – to explore the flavours of other agave varieties – as well as organic farming techniques for wild agave. The result was something special – Montelobos Tobalá. The Tobalá agave takes ten to fourteen years to reach full maturity – and in the past, could only be found in mountains that were very difficult to access. Compared to Espadín – its Tobalá's pina is noticeably smaller at maturation – and it takes approximately 8 Tobala plants to match the yield of a single cultivated Espadin agave. Try both spirits and see where the taste of Montelobos mezcal takes you.
Production
Montelobos mezcal is produced using the same artisanal methods that have existed for centuries. 100% cultivated and certified organic agave are hand-harvested one by one – once the agave has reached its level of maturity. The piñas are then added to an underground pit filled with volcanic stone – and heated with wood . They are covered with spent fibres, topped with dirt – and roasted for approximately four-to-seven days (depending on the type of agave). For the Espadin, the cooked agave is then crushed using a traditional single Cantera stone, pulled by a mule. For the Tobala, the agave heart is cut into pieces by hand with a machete and then passed through the mechanical shredder mill. The agave is then fermented for five-to-seven days in open-air vats – utilising the ambient microorganisms of the environment to jumpstart the fermentation process. Finally, the mezcal is twice distilled in copper mills – using the pure heart of the distillate, discarding heads and tails. The result – a clean, crisp, and very balanced mezcal – ready to bottled and enjoyed around the world.
Portfolio and Tasting Notes
Unlike traditional mezcal, where smoke and wood aromas dominate.
Montelobos Espadín reveals fresh cut grass, wet soil, honey, and ash. It provides a balanced taste profile with a sophisticated integration of roasted agave, herbacity, and smoke.
Montelobos Tobalá is made from 100% Tobalá agave – and offers a unique experience with aromas of lime, green pepper, and pear. On the palate there are fruity citrus notes, fig confit, and fresh herbs.
Montelobos Ensamble is the perfect marriage of three exceptional agave strains : Papalote, Espadín and Tobalá. The taste of cooked and green agave is particularly striking here with notes of caramel, wet soil, and smoke.
Montelobos Pechuga Mezcal distills Espadín Mezcal a third time – using a turkey breast, local fruits and spices.
This unique distillation process reveals aromas of fruitcake, orange jam, and nutmeg – along with flavours of tropical fruit and maple syrup. Though differing in taste and flavour – all of Montelobos' Portfolio is produced with the same artisanal methods that have been used to create mezcal for centuries. Explore the range and see where it takes you!
Key Message on the Product
Some key points to remember on Montelobos:
Montelobos was born from the vision and passion of Dr. Iván Saldaña – a biochemist specialising in the agave plant.
Iván's scientific understanding – combined with the knowledge of the Master 'Mezcaleros' – enables Montelobos to highlight unique sensory experiences in every bottle.
Montelobos utilises a full 50/50 partnership with the Maestro Mezcaleros and their families. This means the families own the name, mezcal and palenque – just as much as the brand do.
Montelobos is an Artisanal mezcal utilising copper pot stills heated by wood fire and distilled twice.
Montelobos utilises sustainable cultivation practices in the farming of the Agave – and is certified organic in 3 countries: Mexico, Europe and the US.
Montelobos utilises wild fermentation in the production of their mescals – using the ambient microorganisms of the environment to jumpstart the fermentation process.
Montelobos Tobalá is strictly produced in Puebla – and Montelobos Espadín is produced in Oaxaca – Ensuring that the culture and people of Mexico is inside every drop of liquid.