How to Build a Brand Identity for your Bar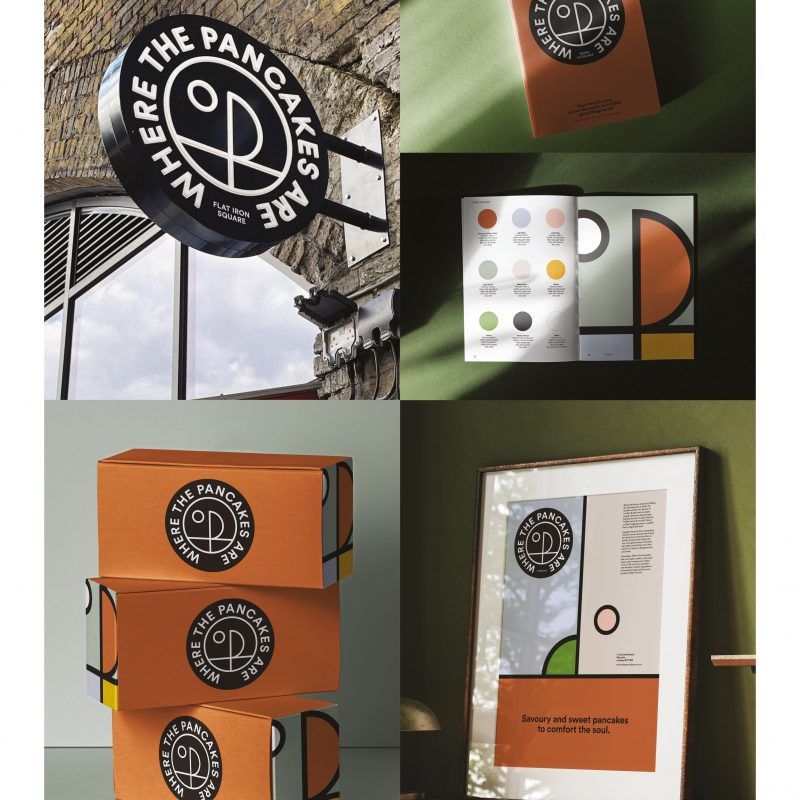 What is a brand identity?
A brand identity comprises a number of factors that go far beyond your logo. Colour palettes, typography, interiors, materials, service style, communication, product – all of these factors and more contribute to a brand's overall identity.
Why is it so important?
Building a strong and congruous brand will not only help you stand out from the competition but will also keep your customers coming back for more. In the context of bars and hospitality, that will allow you to establish both a loyal, engaged customer base as well as an attractive proposition for tourists who may have heard of you from the media (social or otherwise), word of mouth or reputation.
It also means that if and when it comes time to expand your business, the backbone of your brand has been formed and each new enterprise comes with a strong foundation. A strong brand also communicates not just what you're offering a consumer but also what you offer beyond them – how you treat your staff, what you do above and beyond our product (environmental/sustainable ethos, for example) and in turn, gives your consumer more reason to want to spend their money with you. So, how do you build a brand? And what do you need to consider along the way?
Insight from an agency: Not on Sunday
The award-winning design studio has worked with law specialists, non-alcoholic drinks brands and even the Scouts. So, how do you build – or reimagine – a brand?
When Mike Willows and Wayne 'Trev' Townsend started Not On Sunday 10 years ago they brought with them the combined knowledge of printed branding and packaging. Now, they work with brands on brand identity, communications, strategy, comms, web design, naming and more.
The first thing they do when they start work with a brand is send them a questionnaire: "It involves questions that pull their brand apart," explains Willows, "a sort of brief builder: their thought process, who they want to target, who their competitors are. Even things like 'if you were a car, which brands would you be?', 'What animal would you be?' This gives us key points to reference."
Creating a logo is just the start of it, says Willows as he and Townsend will create around five narratives around the brand as well as key assets to work across different formats and social media platforms. "A logo is one aspect of it in this day and age as everything has to work in different formats – it lives in so many different diverse places." He also warns that styles come and go to try and create something that has a strong backstory, not just something that looks nice.
When Not On Sunday do a proposal they present their five creative processes: Discover, Define, Design, Detail, Deliver. In the 'design' process, "We give them three routes: Route 1 is what they would expect, Route 2 is a middle ground and Route 3 is pretty out there," says Willows. Although it might be tempting to skip some of those processes, that is where, he warns, things can go wrong. "if you do the hard work in 'discover' and 'define', for example, then 'design' becomes the fun bit."
Change is also inevitable, he says as brands are having to adapt a lot quicker than say 10 years ago based on the economy, cultural issues and other external factors. In order to give your brand longevity, it really always comes back to the brand owner. "In terms of longevity the really important factor for someone creating from scratch and getting their story right is knowing that they are the best person for that job. There is nobody better than themselves to tell us who they are before we do any identity work, from what they want to stand for to who they want to talk to."
Case study 1: Ennismore
Gleneagles, BiBo, The Hoxton, Mondrian, Carna – Ennismore is one of the most prolific hotel and F&B brand builders in the world. Vice president of F&B development Jules Pearson and global F&B development director Gareth Evans explain how they build their F&B brands from scratch
Pearson: "My jobs starts with travelling to the city of a new site, say Lisbon, where I will spend a week eating, meeting, drinking and then pulling together an insights report, not driven by data but more from a pulse and a feeling: what's relevant, what's missing, the cultural nuance, what translates there. "We definitely look into all the interesting things happening globally from TV to fashion to gather extra influences. Travelling, constantly thinking outside of the job, reading food news in other markets, looking at renderings, trends pieces – there is a mixture of things.
"I've created 59 brands with our team this year, taking some people's brands and scaling them, and also creating brands to scale and roll out. We usually aim for 75% standardised and 25% localised, thinking about the kind of tweaks you can make, using local produce, tweaking brand identity if needed and uniforms based on space and interior design. "When it comes to creating a brand we come up with the storyline and build a sample food and drinks menu and brief in graphic designers and interior designers. We pull together a mood board, cutlery, plates, uniforms and create a big brand book that will be taken and used.
"The brands all have brand standards like each should have a fireplace or a communal bar or a lobby and needs to be activated from 7am-2am. So at The Hoxton it is all about the lobby and open house, while Mondrian is more focused around art and high design. We do the concept deck and have a meeting with Gareth to tell him the story and then there is some back and forth to develop the menu. "We also have an operations guide and he will do a brand manual for service, brief and train the team, sometimes send a team to a location, then in terms of drinks Gareth will decide on what brands we have outside of our deals."
Evans: "I don't think there is a consistent style of F&B across our brands, they all operate more like independents. I kind of know whether something is on or off brand, so for example I know what glasses might work in SLS but not The Hoxton. Only the other day I was having a conversation about whether short-stemmed wine glasses were appropriate for The Hoxton. Where more traditional wine drinkers will want traditional Riedel, we were wondering if ISO-style glasses would work across all the Hoxtons.
"The look and feel of each one is assessed on a case-by-case basis – we don't do super cookie cutter, consumers are smarter than that. We're working on our hotel in Mexico City and working with the local team. We have brands going in there that we have in other places but we are tailoring the F&B to be more agave forward and for a hotter climate. We have to make sure it is localised – as I see it, every pillar needs to be localised to make sure it is appropriate."
Case study 2: Experimental Group
Spanning Paris, New York, Ibiza and more, Experimental Group began with the opening of Experimental Cocktail Club in Paris in 2017. Now, it operates multiple hospitality sites from wine bars and hotels, to speakeasies and restaurants. Partner and director Xavier Padovani highlights how simplicity is key
"Branding usually depends on the project that we're working on. The partners will be involved from day one, so we will sometimes look for a designer or come up with a brand visual identity ourselves.
"When it comes to naming our venues we try to keep it super simple so that when you see the name of the place it clicks and people come in. It's a tricky one too though: Our location in Venice is a destination hotel so we do use the word 'experimental' [Il Palazzo Experimental] but in London it is only a little hotel so we don't [Henrietta Hotel]. Saying that some of the brands we have done like our wine bar brand [La Compagnie des Vins Surnaturels, or CVS] have been impossible for people to pronounce – in New York City it was also a nightmare as in America, CVS is a brand of pharmacy. Funnily enough though, if the product is good, people will come.
"From the moment you check in to one of our hotels to the moment you check out the objective for us is to make sure it is an Experimental Group Experience. When you check in the first thing you will see is the bar or restaurant, so as the reception isn't its own large lobby, the director will mingle with guests making sure every aspect of the hotel ticks the boxes.
"Service is key. The way we have structured the business is that we have an F&B director in Paris then F&B managers in different countries – most of the time they are people who have worked with us as bartenders. A lot of what we do is training and we focus on delivering relaxed but professional service. Our drinks programme is also a very simple brief. If it is a cocktail bar then we have no more than 10-12 on the menu; two to three which have been popular since we opened, a couple of other cocktails that people are always demanding then the rest are based on the bar's own terms. We have a beverage director to make sure each bar is on par with the brand, each operation depending on the market. We try to do the classics well and let the local team do what they do. We may stock Grey Goose but we also promote smaller brands that are more local. Moving forward we will be making our own vodka and gin in London".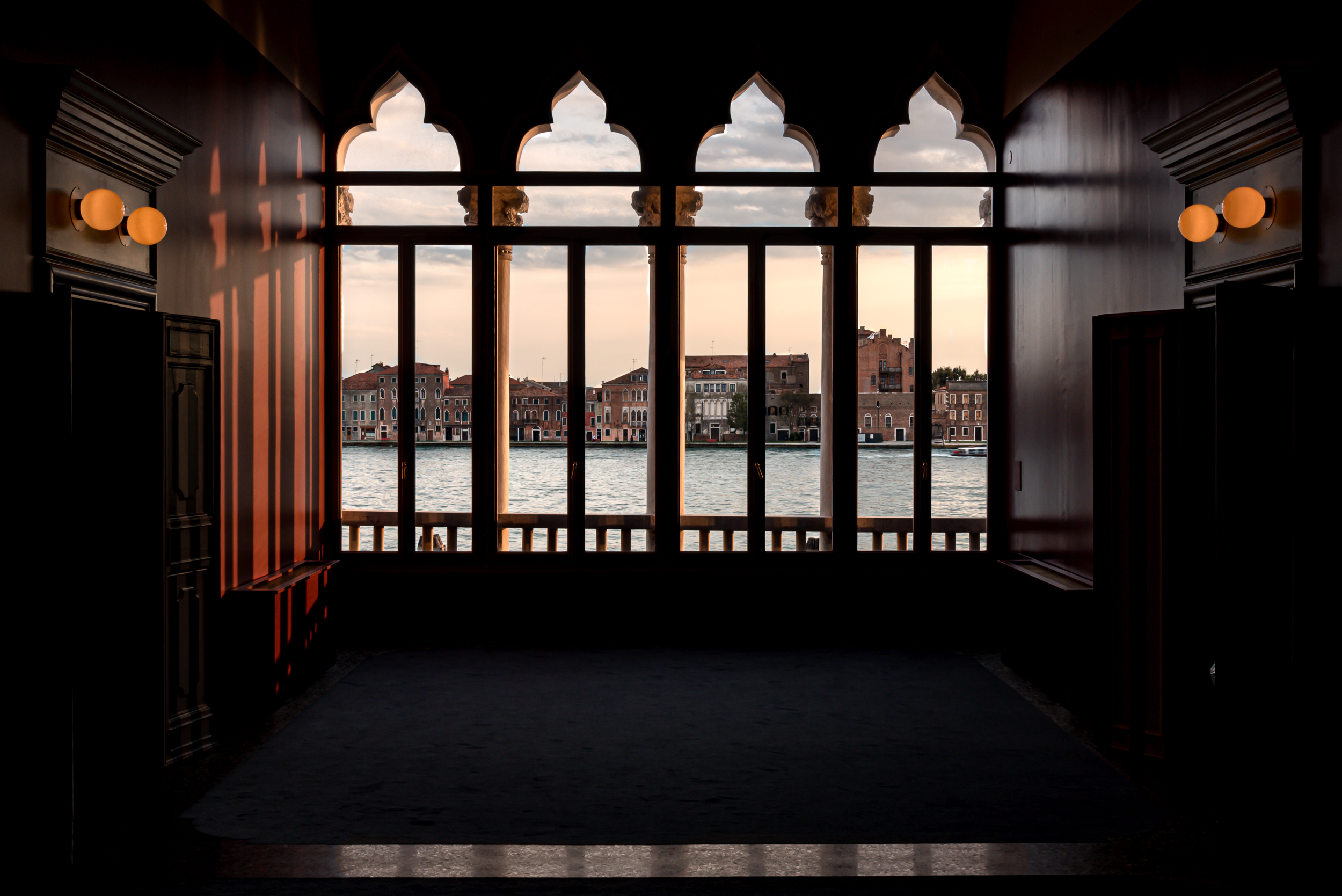 Key takeaways
Your brand goes beyond what's written on the door. As soon as your guest steps through your front door, your brand should be encapsulated in some form in every aspect of your service, from your service style to the brands you use in your drinks and the kind of glassware or style of drinks you're serving.
Bear locals in mind as much as travellers. While you want to appeal to tourists or out of towners, it will be your locals who become your regulars. Be sure to consider your local market and cultures when building your brand.
If you're operating multiple venues, don't make it a cookie cutter experience. While brand continuity and values are key, creating identical experiences across the board won't cut it for consumers these days. You will also alienate fans of your brand who might want to experience your brand in another city or country.
Other factors to consider
Utilise the likes of email newsletters to market your brand You can utilise tech outside your operations strategically by giving your core customer base the knowledge they need to want to keep coming back to your venue.
Continuity in the finer details is important. Consider your signage and menus within the bigger picture of your brand. What font does your logo use? What kind of artwork do you want to use on your menus? What is your language style on your signs and menus? Does this extend to business cards too?
What your brand stands for is increasingly important According to a recent report from data insights and brand consulting agency Kantar, 'brands today must build trust on the basis of societal performance, not just product performance. Sometimes, this means a social purpose that is integrated into the entire organisation'. Examples include Nike, which commits to inspire girls and minority communities; and more recently, Patagonia whose owner gave away his company to a charitable trust to fight climate change.
Think outside of your physical space. Brands which go beyond their physical offering (bar, restaurant, hotel) can use other parts of their business like RTDs or merchandise to share their brand with the wider world. Think about how you can use these external elements to market your brand – and what those elements will be used for. Tote bags, caps, tshirts, badges – whatever it is, they are all a way of building your brand and a community of people who will be building it with you outside of your space.
Afterservice is an easy win Dealing with enquiries and complaints may not be the best part of the job to say the least – but how you deal with them is also a reflection on your brand.
Extra resources
We All Need Words: Tone of voice can help shape and cement your brand voice and We All Need Words can help you with that, from naming your brand to planning your content. Their online 'how tos' are a great way to start learning about the power of words in branding.
Kesselskramer: From stickers to small-scale websites, full-blown ad campaigns to publishing international company Kesselskramer works with brands to deliver their message across a huge range of content types.
Mailchimp: The most popular email marketing software, Mailchimp is an easy way to get your brand, story and messaging straight into people's mailboxes. With the previously tired way of marketing now becoming more and more popular with consumers, it's a key consideration for brands.
Millie Milliken