Cocktails Spirits Paris – Day 1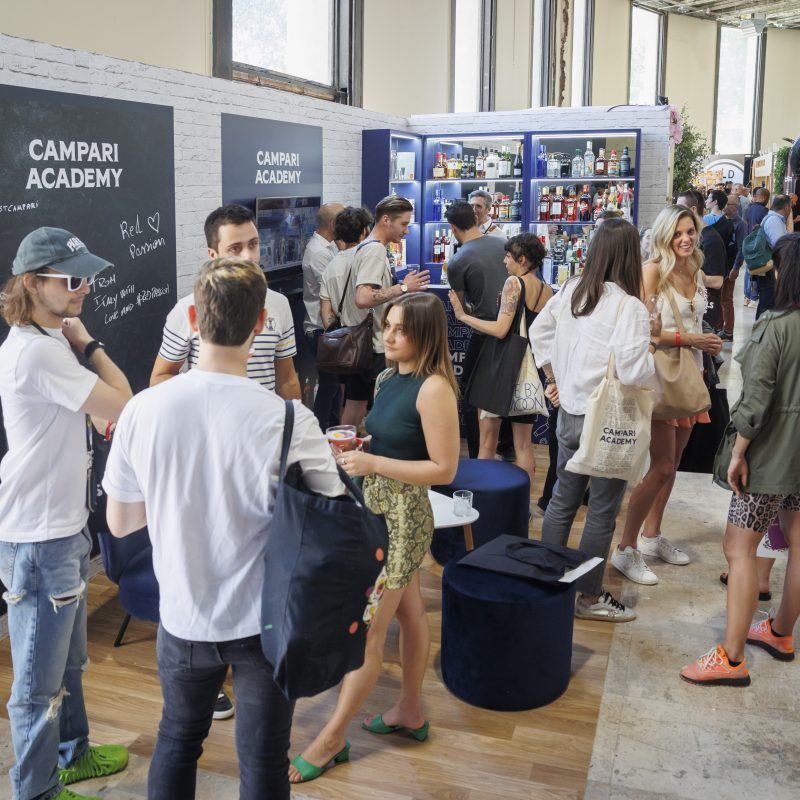 Diverse, open, professional: a bar is the ultimate safe space for human beings to express themselves, and inclusivity is the next step towards excellent hospitality. Campari Academy launched the second chapter of Perspectives' first episode: the original docu-series, revealed for the first time ever at the latest Rome Bar Show, is focusing on Community&Culture, and presented its newest creation during the first day of Cocktails Spirits, in Paris.
It's the fourteenth edition of the main beverage fair in France, the first one since 2019: hosted at Palais de Tokyo, it focuses on french products and drinking heritage, from spirits to mixology, allowing visitors (projected numbers account for around seven thousands tickets sold) to have a taste of local sippings, as well as discovering the best labels in the country market. Campari Academy welcomed bartenders and enthusiasts at its trademark, sofa-featured stand, before hosting Perspectives' presentation at Hotel Particulier, in Montmartre.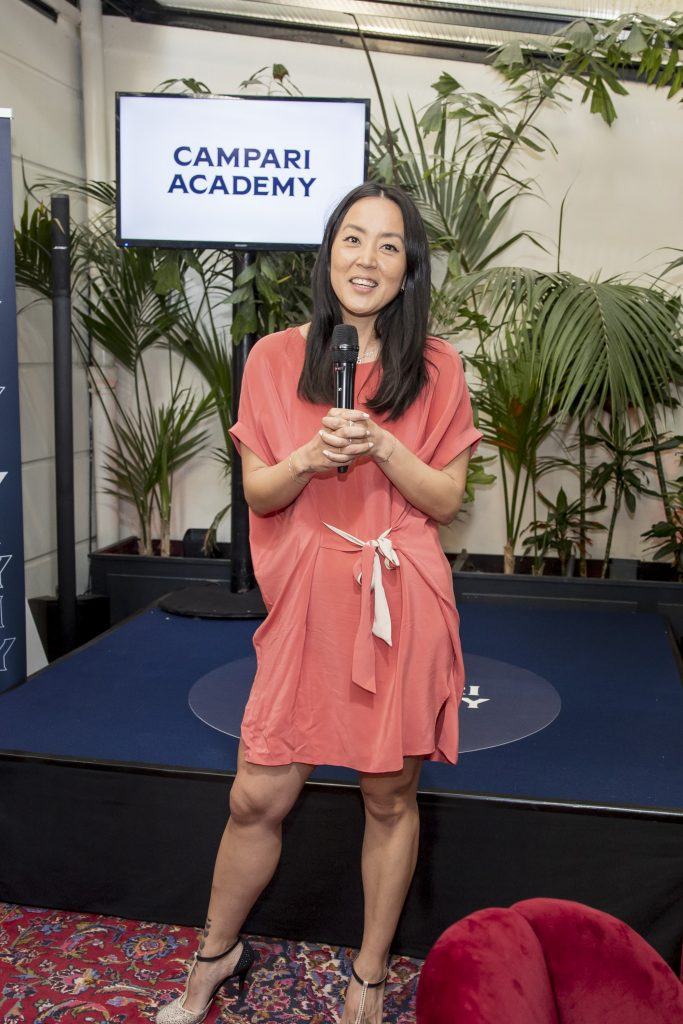 "We want the industry to fall in love with itself again", explained Creative Director Monica Berg, about Campari Academy's global platform's goal. "During the last couple of years we had to reset everything, shake things up: now we want to think about the future, change what we have done before, teaching new generations of bartenders, how to pursue what they love". Joined on stage by Paris' hospitality staple Carina Soto Velàsquez, Berg highlighted the importance of "following our instincts, and learn from our mistakes".
"It's a constantly evolving environment", described Velàsquez, whose enlightened enterpreneurship is showcased around Paris with iconic hangouts such as Candelaria, Le Mary Celeste, Hero, plus Bar Marilou in New Orleans. "As mentors, we have to focus on making bartenders enjoy themselves and have a fulfilling quality of life. Empathy with the team is more important than ever", citing past experiences and lessons taught by her business past.
A universe where hosts can be satisfied, thus providing guests with memorable, in some cases life changing experiences (as you'll find in the second chapter, "bartenders can save souls"); the bar movement is growing and developing, led by Campari Academy's and Berg's vision and strive for innovation and dedication: "We have to focus on making the industry better than what it was when we entered it. We didn't become bartenders because we had no other career path to follow, despite what many observers still might think. We became bartenders because we chose to. Now it's our time to allow the future bar professionals, to live the dream they wanted". Day two of Cocktails and Spirits is coming up: stay tuned to read about the exciting Bar Rouge and much more.
Carlo Carnevale