Tequila is just getting started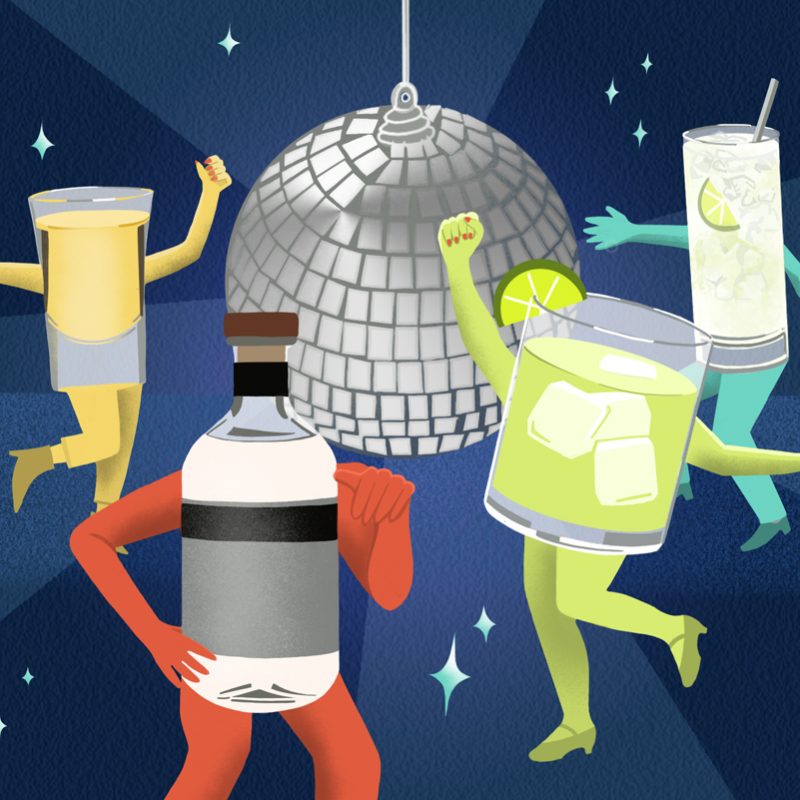 New trends in Tequila – from Cristalino to Mayenda, Campari's new Tequila
This might be tequila's biggest summer yet.
Arguably, every summer is a big tequila summer, given Americans' predilection for pairing margaritas with warm weather. That said, innovations in agave distilling, as well as evolving consumer culture, are pointing to another surge in popularity for what is already one of America's top-selling spirits. According to IWSR Drinks Market Analysis, tequila became the second biggest-selling category in 2022 and is expected to become the leading spirit category by value in the next few years.
In some ways, what's new in tequila is precisely what's old. As the category swelled in popularity, techniques such as the use of flavoring agents and additives proliferated alongside the move towards mass production. However, as consumers have become more sophisticated, many are seeking out a more pure agave flavor. For tequila stalwarts such as Julio Bermejo, creator of the modern classic, the Tommy's Margarita, this feels very familiar. "When I started, literally more than 40 years ago, I saw that, of people that consumed tequila in America, 98% of them consumed regular tequila," he says. "I just wanted them to try a hundred percent agave. I was convinced that if those people tried [it, they'd be] instant converts, and that was the case."
The last generation of tequila consumers has learned to appreciate the 100% agave distinction, and today's imbibers are paying attention to the nuances of production. "A trend I see with serious agave and tequila consumers is the trend to enjoy tequilas that were made the way that were made 40 years ago,when there were no autoclaves, no diffusers," he adds.
Campari Group's Maestro Tequilero Jesus Susunaga, who oversees the production of all Campari Group tequilas, including Espolón, Cabo Wabo and new addition Mayenda, agrees. "With the premiumization trend, we're also seeing an increased interest in the provenance and process behind each tequila," he says. "People want to know where it's made, how it's made, who makes it. It's a return to tequila's roots and finding the purest form of tequila, which I think is a welcome change."
This month, Campari launched Mayenda, a small-batch ultra-premium tequila inspired by the old ways of agave distilling. "The original inspiration for Mayenda came from a walk through the distillery," Mayenda's master distiller Jesus Susunaga says. "When you enter the distillery, just as the agave has finished cooking, you're struck by the incredible roasted, caramelized, rich sweetness that envelops your senses. We noticed that some of the most precious aromas and flavors from the agave cooking are lost during the tequila-making process. We asked ourselves, 'How were we going to take these flavors and capture them in a bottle?'"
The answer: Adding two extra steps to the distilling process. Susunaga's team slowly roasts the agave piñas, then macerates them in the base distillate. (Maceration is typically used in the production of some gins, wines, and amari, and is a simple way of infusing the base spirit with the flavors of additional botanicals.) After maceration, the now-flavored spirit is blended with agave miel, the richly toned honey that oozes from cooked agave pinas, and which carry blanco tequila's signature flavor tones. Copper pot stills are then used in the final distillation. "The beauty of Mayenda is that it captures flavors from the heart of the agave, ensuring the deep flavors and aromas from the agave cooking process – often lost in tequila-making – remain in the bottle," Susunaga says. "The result is a richer, more complex Blanco tequila ideal for sipping and savoring." Tasting notes on Mayenda boast a "moon-bright color, with a silky medium body and rich complexity." Expect notes of wildflower honey, cinnamon, fresh grass and some vegetal accents of fresh herbs and pepper.
Mayenda is a reflection of increased consumer interest as well as a swirl of distilling innovations. Cristalino, another tequila expression, in which aged spirits are clarified, has also come to the fore in the last few years as a result of the category's popularity. "The Cristalino tequila segment is one of the fastest growing categories in Mexico and other parts of the world as well," Susunago says. "This is because Cristalino is very unique for tequila; it appeals to connoisseurs and advanced palates but it also has a flavor profile that is approachable for people who may be new to the tequila category. Our Espolón Cristalino is a blend of Añejo with a touch of Extra Añejo that is then filtered through charcoal, for the shortest amount of time possible to retain the flavor. It's extremely smooth but has a lot of depth that tequila lovers are looking for."
He adds, "Innovation will continue to be about the use of casks and different blends and yes, the influence of other spirits. There are strict regulations when it comes to process and the raw ingredients with tequila, so our opportunity to innovate falls into the creative use of blends and casks."
Tequila, then, finds itself at a magical crossroads. With the Margarita's reign showing no sign of slipping, it remains the category's ambassador to the world. Or as Bermejo explains, "Tequila's incredibly lucky that it has a cocktail that can drive volume." The care and attention that he put into the Tommy's Margarita (and especially his emphasis on quality spirits) so many years ago, helped spark a critical reassessment of Tequila among craft bartenders. This trend, beginning with cocktails, has evolved into guests knowledgeable of and curious for the spirit itself: "It's beautiful that we can transition from having a great margarita or a great Paloma…to people wanting to try the base distillate," Bermejo says.
So, whether you are looking to create the best possible Margarita or a unique back bar expression for your in-the-know guests, there's a tequila out there for you.