Highball SZN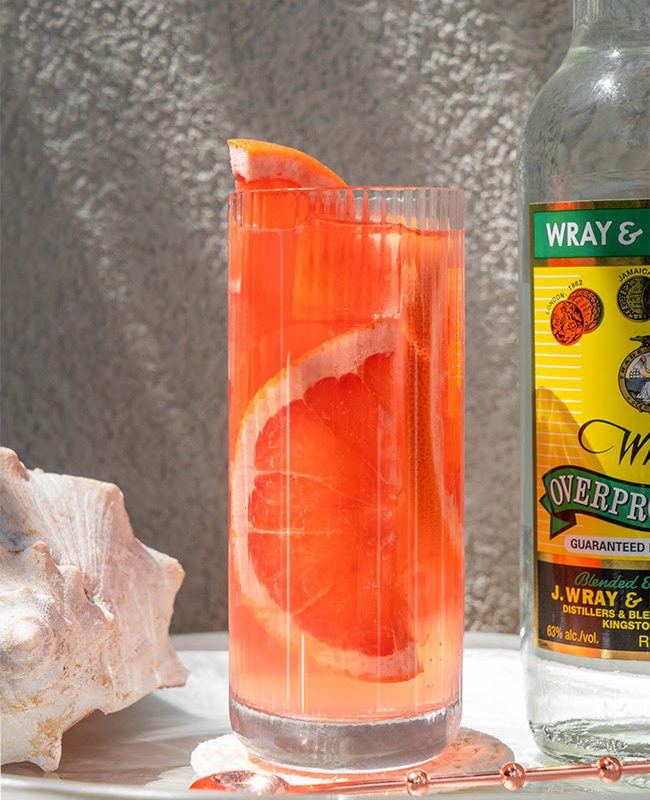 One of the definitive classic drinks is getting an elevated makeover. Like just-so denim or the perfect white t-shirt, new twists on the highball show that not only does timeless never go out of style, creative new twists push the industry forward. The highball, a minimalist mix of spirit plus carbonated drinks. Served over ice in a tall glass with either a citrus express or a citrus wedge, is as classic as drinks come.
Dating to the late 1890's, the popularity of the highball coincided with a late-century vogue for sparkling mineral waters and the emergence of what would eventually become the global soft drink industry. As consumers discovered ginger ales, colas and sparkling lemonades…and promptly combined them with spirits. The origins of the name of the drink, like many early cocktail lore, is a mystery. Several theories abound, including one by Gary "Gaz" Regan that suggests it evolved from slang from the railroad era.
The highball remains a bar staple, with canonical drinks such as the Campari Soda, Scotch-and-Soda, Bourbon and Ginger, and Vodka Soda served year round all over the world. It's the kind of drink that bar novices are comfortable with, yet malleable enough to allow for experimentation. What is a highball? We define it as a serving of spirit, topped with a non-alcoholic carbonated mixer served in a long glass (preferably chilled) filled with ice. The highball traditionally has a simple garnish-such as a lemon twist or a slice of grapefruit-intended to pair with or complement the characteristics of the base spirit.
So what's new for a drink that's over a century old? Fueled by the strong consumer preference for fizzy and tallclassic drinks, bartenders are tinkering with the basics in subtle, yet innovative, ways. Whiskey-sodas aren'tgoing anywhere, but new evolutions of the highball have emerged. Case in point: Ranch Water (bottled mineralwater, minus a few sips, plus tequila and a squeeze of lime, served in the bottle). The Stingwray comestogether in just a few steps. Wray & Nephew rum plus Ancho Reyes Verde Chili Liqueur built over ice, thentopped with chilled grapefruit soda.
Alternatively, take an iconic liqueur, such as Cynar. Hit it with coconut-flavored sparkling water for a surprisingly complex two-ingredient crowd pleaser. Sub in a gently flavored kombucha or tepache in the place of soda water. And you're halfway to a new bar menu. Highballs 3.0 double down on the tinkering, with split bases and sprightly add-ons. The "Sonic", for example, is popular in highball capital Tokyo. Where bars make highballs with half soda water, half tonic (or sometimes just a splash of tonic). That hint of tonic adds just enough minerality without adding too much sugar.
Meanwhile, New York bartender Masa Urushido is bringing Japanese flavors to highball cocktails with his house made cordials. From shiso-lime to matcha-lime. Max Reisin Los Angeles combines a bespoke salted grapefruit cordial that is made with clarified grapefruit juice. Balanced with citric acid with blanco tequila for a minimalist take on the Paloma that can be served in a highball glass with a saline rim or canned for to-go service. Alex Jump and her team in Denver co-created a whisky highball balanced with pear brandy, pear liqueur, sencha green tea and seltzer. Which is carbonated and bottled before service, then served tableside.
The minimalism of the highball is by no means a limitation, it's a strength. Consider it a blank canvas for experimentation as well as an opportunity to define a signature style
STINGWRAY1
½ Wray & Nephew Overproof Rum
½ Ancho Reyes Verde Chili Liqueur
Build over ice in a chilled glass.
Garnish with a slice of Grapefruit.