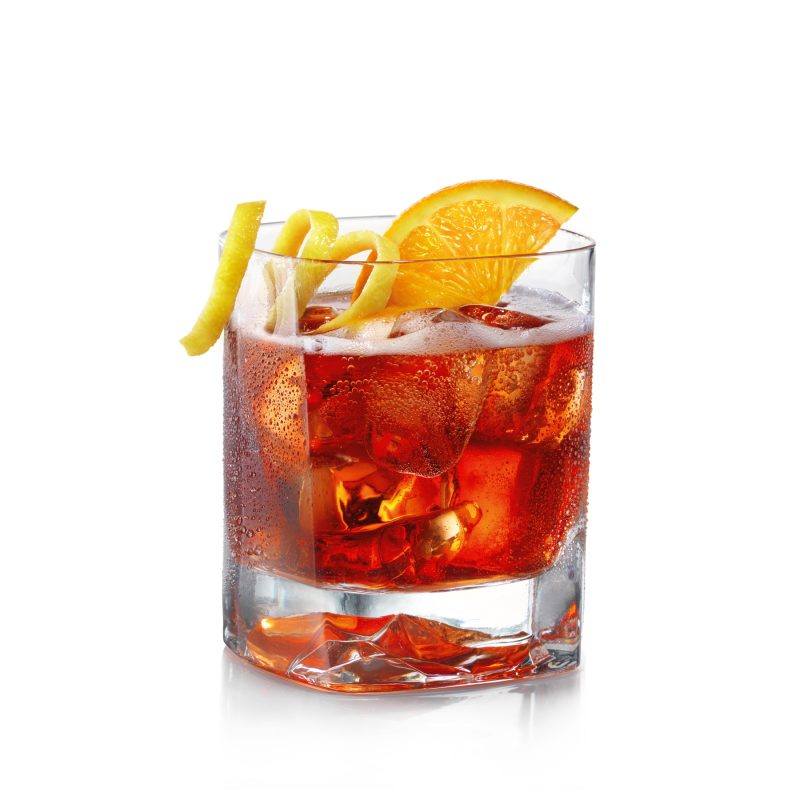 Americano
The Americano was first served in creator Gaspare Campari's bar, Caffé Campari, in the 1860s. This mix of Campari, sweet vermouth, and soda was the direct predecessor to the Negroni and was so named because of its popularity among American expats.
Ingredients
1 oz Campari
1 oz 1757 Vermouth di Torino Rosso
3 oz Soda Water
Orange slice
Lemon Peel
Add the first two ingredients in a rocks glass with ice.

Top with soda water.

Stir gently and garnish with an orange slice and a lemon peel.